Having a hard time waiting for season three of "This Is Us" to begin? We've got great news!
NBC has announced it will air an hourlong special about the Emmy-winning drama on Sept. 18 — a full week before the show's Sept. 25 season premiere.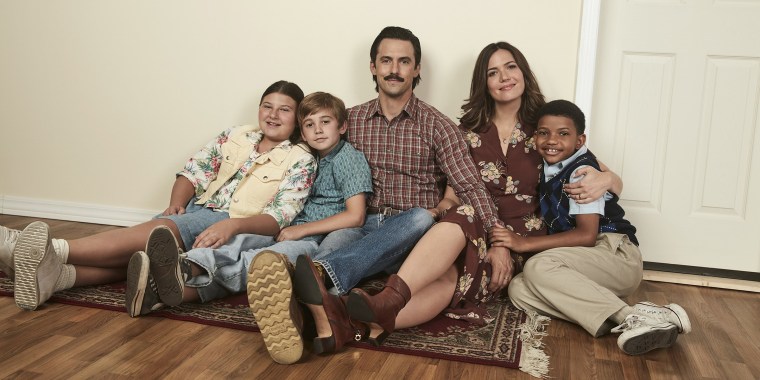 "The Paley Center Salutes 'This Is Us'" will feature interviews with the show's stars — Milo Ventimiglia, Mandy Moore, Sterling K. Brown, Chrissy Metz, Justin Hartley, Chris Sullivan and Susan Kelechi Watson — and creators as it treats viewers to a behind-the-scenes peek at how the show comes together each week.
The special will highlight key moments from the hit drama's emotionally charged first two seasons to get newer viewers up to speed about the Pearson family story, and to give loyal fans a chance to see their favorite scenes in a new light.
Expect to hear insights from the actors, writers and producers as they share their own interpretations of the show's events and explain why they made certain crucial choices with the show's characters and their storylines.
"Upon its 2016 premiere, 'This Is Us' captured the hearts of viewers and immediately took its place as one of television's most beloved dramas," said Maureen J. Reidy, the Paley Center's president and CEO. "We are proud to once again partner with our friends at NBC for this very special look at the trials and triumphs of the Pearson family before the series returns for its highly anticipated third season."
"The Paley Center Salutes 'This Is Us'" airs at 10 p.m. ET on Sept. 18 on NBC.