To "Dateline" correspondent Keith Morrison, Matthew Perry is more than a friend — he's his stepson!
That's right: Morrison, whose deep voice permeates "Dateline," has been married to Perry's mom, Suzanne, since 1981. And on "Watch What Happens Live" Monday night, he revealed a little about what it's been like to see him rise through the industry.
"I did think he'd be famous," Morrison admitted when asked by Andy Cohen. "Probably not as an actor."
Perry was about 12 when Morrison wed his mother, who was a writer, consultant and press secretary to then-Canadian Prime Minister Pierre Trudeau. Morrison had a son, Michael, from a previous marriage and together he and Suzanne had four more children to complete the blended family.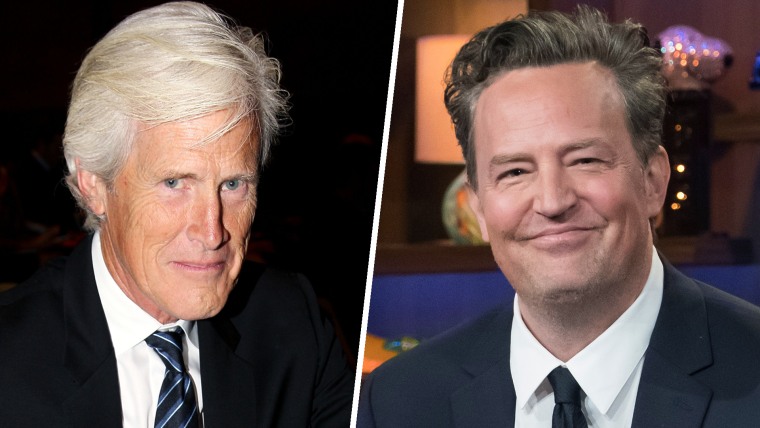 Morrison noted that he had visited the "Friends" set while it was in production, but would not name his favorite non-Perry friend.
Over the years, it does seem that the pair have become friends as well as relatives. One gift Perry gave his stepdad? A Porsche 911. "I still drive it around," he said.
And when asked what the best perk has been in knowing Perry, Morrison smiled. "Where should I start? There are dozens of them," he said.
"He is a very good guy."
We have no doubt, and he probably picked up some of it from his stepdad!
Follow Randee Dawn on Twitter.