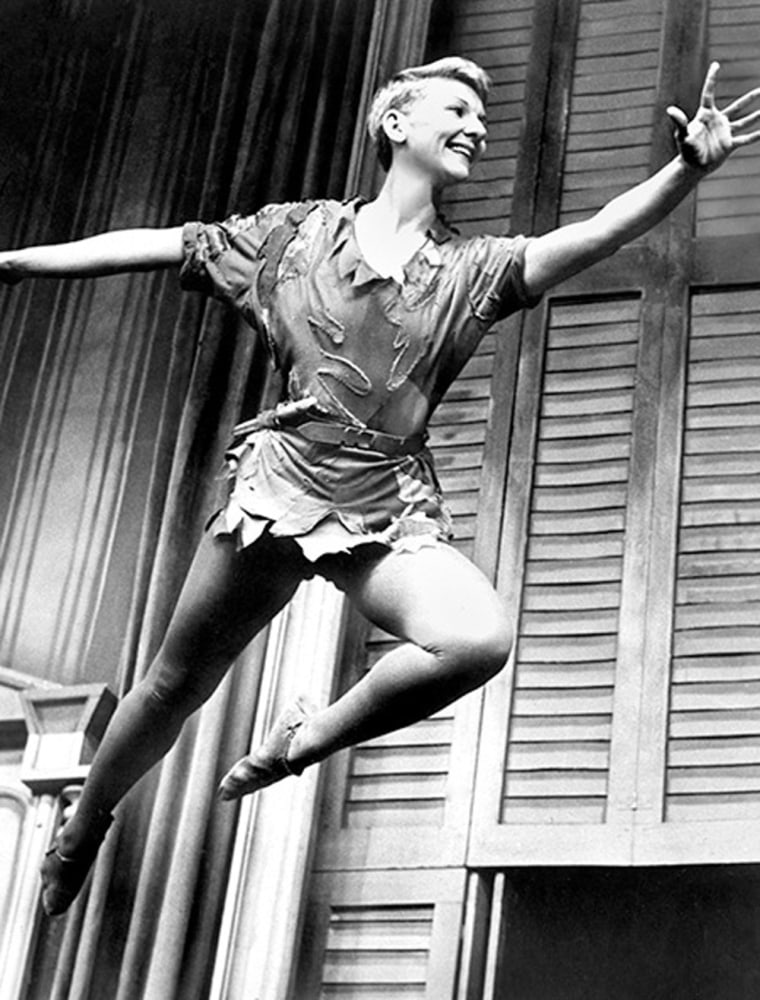 "Peter Pan" is coming to TV – live! NBC on Sunday announced that following the extraordinary ratings success with the holiday presentation of "The Sound of Music Live," the network will present a production of the musical based on J.M. Barrie's tale in December.
"We're very pleased to be underway on 'Peter Pan' as our next live holiday musical for the whole family," NBC entertainment chairman Bob Greenblatt said in a statement. "We were all delighted to see how 'The Sound of Music Live!' struck such a chord in December and brought nearly 19 million people to the live telecast. ... In the hopes that lightning strikes twice, we think we've landed on another great Broadway musical."
"Peter Pan" is set to air Dec 4th and will be produced by Craig Zadan and Neil Maron, who both worked on "Sound of Music Live."
"We hope to create the joy that has made this musical so beloved," said Zadan and Meron in a statement. "We would like a whole new generation to experience 'Peter Pan' and for families across the country to share the magic."
Though the cast has yet to be determined, Greenblatt joked to reporters at the Television Critics Assocation's winter press tour on Sunday that he wanted Miley Cyrus to play The Boy Who Wouldn't Grow Up. Casting a woman to be the lead is not much of a stretch. After all, Mary Martin played Peter in the original Broadway production and won a Tony Award for her portrayal.
TODAY's Orange Room also got into the mix Monday, offering some ideas for who could play the part of leader of the Lost Boys. Suggestions included Carrie Underwood (who played Maria in "Sound of Music Live") and Broadway vets Kristin Chenoweth, Neil Patrick Harris and Daniel Radcliffe.
TODAY's Matt Lauer had an idea for casting as well: The host offered himself up for the part of the villain, which was played by Tony Award winner Cyril Richard on Broadway. 
The original Broadway production of "Peter Pan" opened in 1954, and ended in 1955 for NBC's live broadcast, which drew 65 million viewers.