Looking for a fun way to get your Friday going? We have you covered!
Singer, songwriter and Fun frontman Nate Ruess took over the TODAY plaza to perform his hits.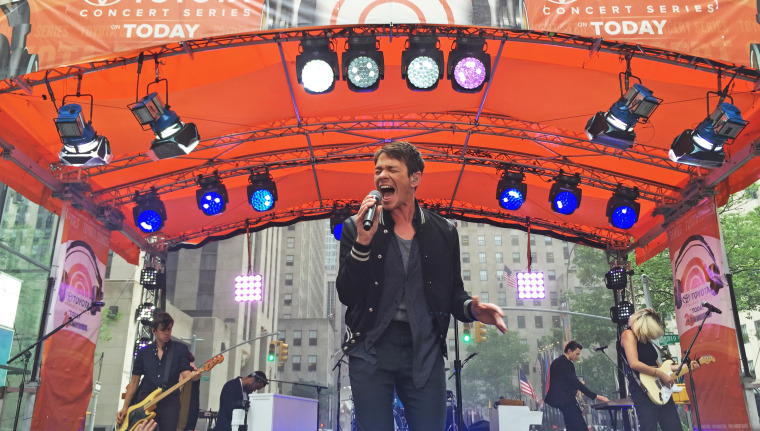 Ruess kicked off things with the sweetly sentimental song "Nothing Without Love" before launching into a medley of some of his most memorable work.
Fans gathered early and couldn't contain their excitement about seeing the singer.
Ruess got his start with The Format in 2001 before moving on to form "We Are Young" hit makers Fun in 2008. Just this week, he released his first solo album, "Grand Romantic."
"Touring, being in a band — and I've been in bands for 15 years — is a lot of work," Ruess told TODAY's Matt Lauer in between sets. "Being alone is something I've just never had a chance to do."
But don't worry, Fun fans! He isn't leaving the band behind.
"I wanted to spend a little bit more time alone, and then I'll get back to it," he assured.
After all of that, he took the stage again to perform "Great Big Storm," from his new album.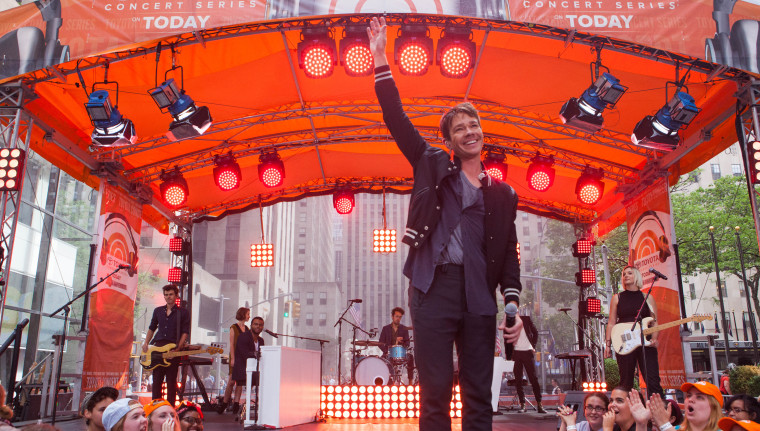 And if the latest installment of the Toyota Concert Series on TODAY has left you wanting even more, join us again next Friday, June 26, to see Imagine Dragons.
Follow Ree Hines on Google+.