For those who didn't live through the brief presidency of John F. Kennedy and his wife Jacqueline, it's hard to imagine a time when their reign wasn't referred to as "Camelot."
But as Natalie Portman, who plays the former first lady in the new film "Jackie," which focuses on the days following the president's assassination, revealed on TODAY Tuesday, the "Camelot" myth didn't come into being until after his death.
RELATED: See Natalie Portman as Jackie Kennedy in haunting new 'Jackie' trailer
It turns out, she said, that Jackie cemented the notion of their tenure in the White House as being like King Arthur's. "Not only did she cement it, but she came up with the term itself," said the Oscar-winning actress, who is due with her second child in the spring. "Which is so wild, to name yourself as the queen and king of this nation; it's not a royal government, not a monarchy."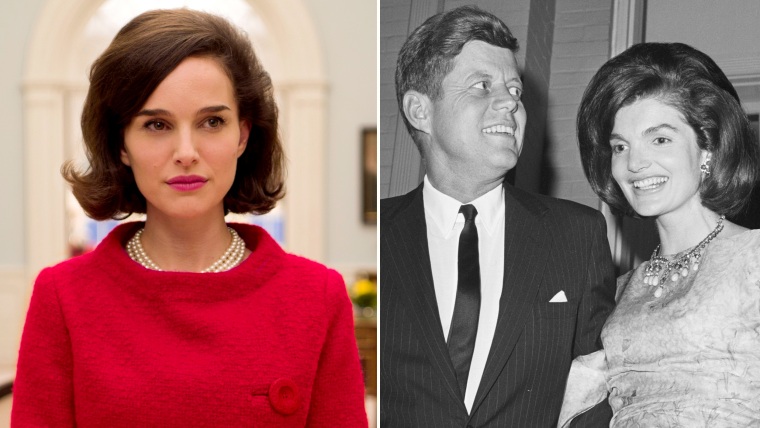 Another bold move by the first lady? Insisting on keeping her classic pink Chanel suit on, despite it being covered in the blood of her late husband, who was shot while she rode next to him in a motorcade in Dallas, Texas on Nov. 22, 1963.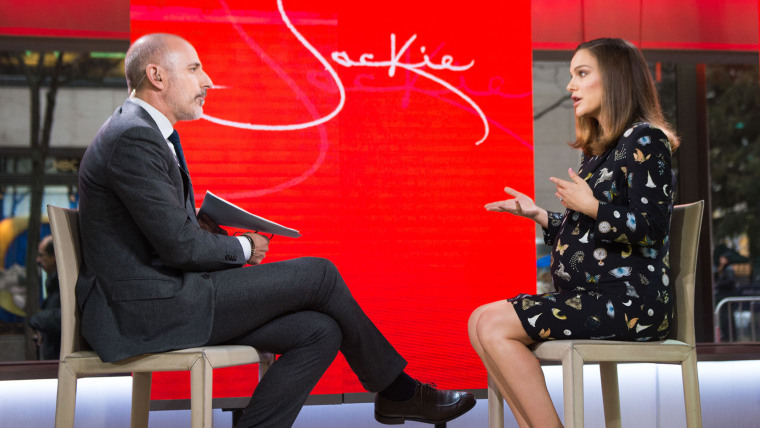 "She had the presence of mind to say, 'I'm going to stay in this dress, because my image is important right now,'" said Portman. "'It's important for people to see what this looks like.' And so they were offering to take off this bloody dress, this bloody suit, and she said, 'No, everyone should see what this is.'"
RELATED: Natalie Portman makes debut as Jackie Kennedy in first biopic photo
Clearly, there was a lot of steel underneath that breathy voice of hers.
"Jackie" opens in select cities on Dec. 2.
Follow Randee Dawn on Twitter.