Jackie, oh!
A teaser photo of Natalie Portman as Jacqueline Kennedy has been released ahead of her appearance in the biopic "Jackie," and it is a stunner. But does it capture the presidential widow?
The picture features the Oscar-winning actress in what appears to be the White House, dressed in a deep pink jacket and skirt, hair in Kennedy's signature flip hairdo. She's staring off to one side as if lost in thought with her hands loosely clutched. And while whether she looks like Kennedy is a matter for discussion, there's little doubt that she's captured the essence of the former first lady.
MORE: 'Mrs. Kennedy and Me': A fond look back from a special agent
It's a stunning introduction to the role the 34-year-old actress will play in the movie, which will feature Peter Sarsgaard as Robert Kennedy. The film follows Jackie in the days after her husband is assassinated in 1963, and before she meets and marries her next husband, Aristotle Onassis.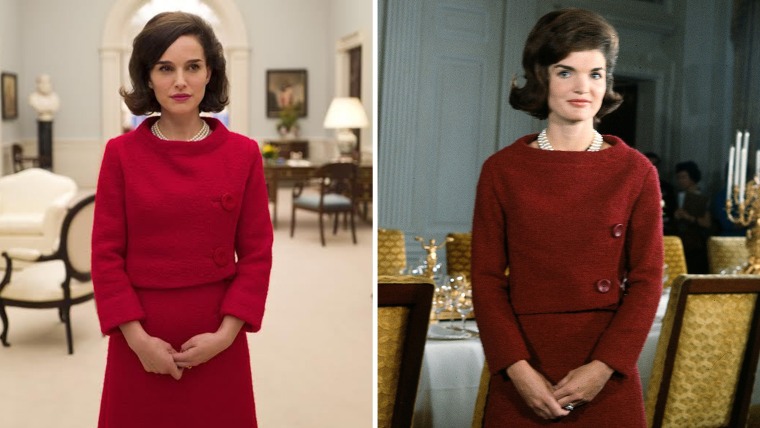 Over the years, Jackie Kennedy, who died in 1994 at age 64, has been played by everyone from Gilda Radner (on "Saturday Night Live") to Katie Holmes (2001's "The Kennedys"). Portman seems like a worthy successor, having already played roles that require a delicate steeliness, like her unhinged ballerina in "Black Swan" and the warrior Queen Amidala in several "Star Wars" entries.
MORE: Never-before-seen wedding photos of JFK and Jackie Kennedy
"Jackie" currently set for release in 2017.
Follow Randee Dawn on Twitter.