If you had a magic lamp and could make a wish, would you wish to be in "Aladdin" on Broadway?
TODAY's Natalie Morales and Al Roker sure would, and guess what: Their wish came true!
Back in February, the pair got a special one-night invite to join the cast of "Aladdin" on stage, and let's just say they conjured up a truly magical experience.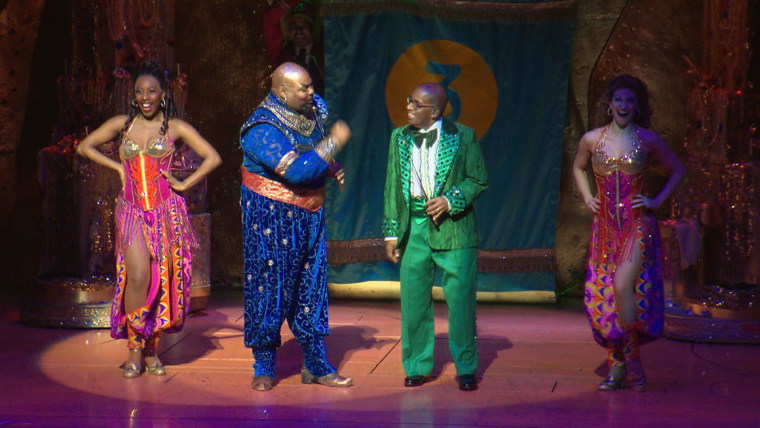 The Tony Award-winning "Aladdin" (which is based on the 1992 animated movie) is quite a production, and has been staging eight performances of the show each week since 2014. Each show has 150 light effects and 84 special effects, and as star James Monroe Iglehart (who plays Genie) revealed, "All of our swords are real!"
We definitely get the point!
MORE: Think pink! Olivia Newton-John makes Natalie Morales' dream come true
But there's one special effect that really took everyone's breath away: The pants worn by the male actors at the end of "Friend Like Me": They're covered in over 1,400 Swarovski crystals!
"This, to me, is Broadway," said swing/dance captain Jennifer Rias.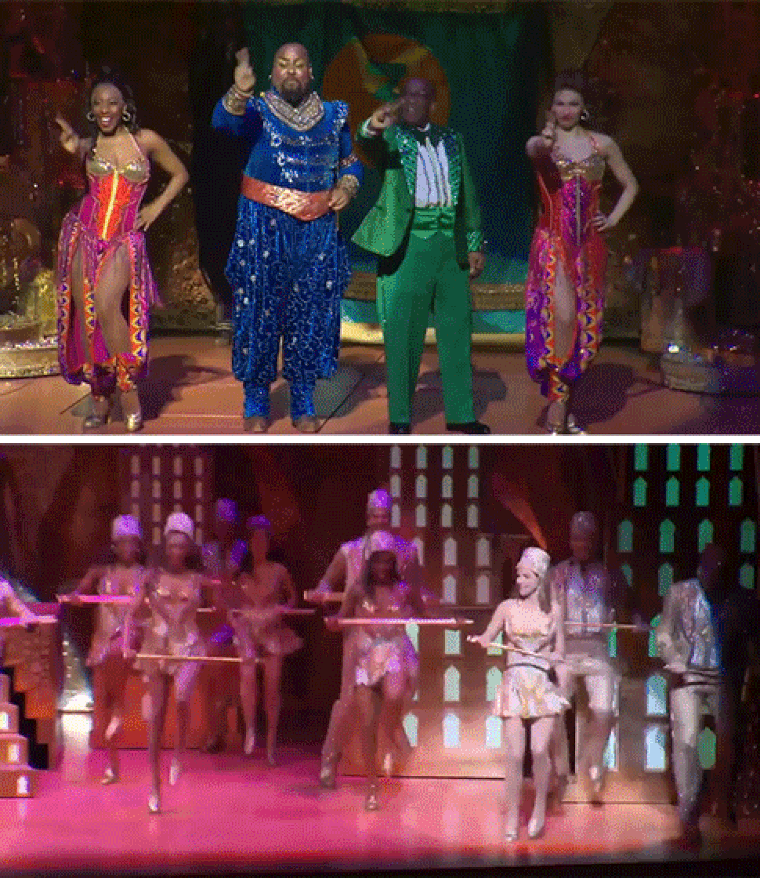 But after they finished gawking, it was time to learn their steps, and Natalie and Al were naturally left wishing that things would go well.
"I wish that I get all my steps right," Morales said.
"I wish that I don't blow my lines," added Roker.
"We wish that nobody throws tomatoes at us!" said Morales.
MORE: TODAY's 'Ghostbusters' superfan Al Roker to make cameo in new movie
So how did they do? Make sure to watch the video, but according to Roker they were "shining, shimmering, splendid!"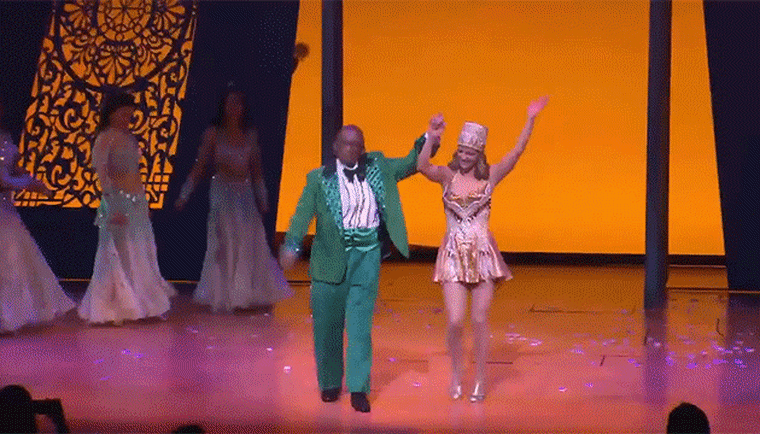 Follow Randee Dawn on Twitter.