Rita Wilson is one busy lady. Not only does she have a thriving singing career, she produces movies (often with husband Tom Hanks), and is appearing opposite Larry David in the new Broadway play "Fish in the Dark." But no matter how busy she gets, Wilson always makes time for one thing.
Pedicures. "Yes!" she told TODAY's Matt Lauer Friday. "It's like having a massage!"
She's also a proponent of men getting pedicures: "Why can't a man have a foot massage and beautifully groomed toenails?"
Presumably she's applied this theory to her Oscar-winning husband of 27 years — but she may have let slip that she learned the hard way.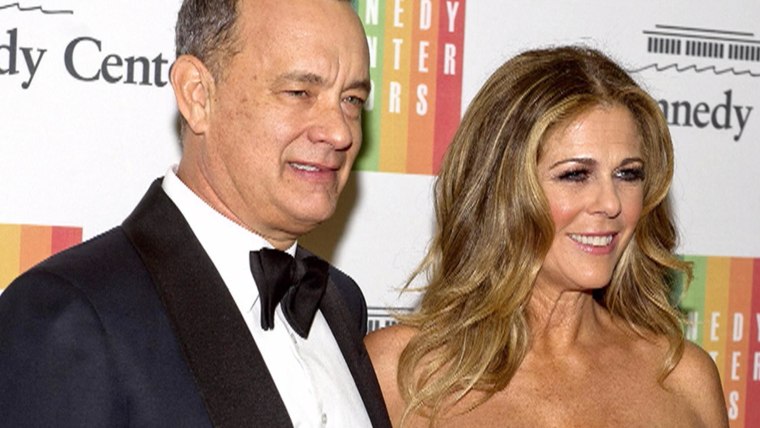 "If you've ever been in bed with a man who has long toenails," she grimaced. "You know that thing in the middle of the night where you're like sleeping and then it's like, 'Aah!' That toenail just creeps up ever so slightly ... This is why pedicures are worth it."
So, Lauer speculated, Tom Hanks has toenails that must be kept in constant check?
"Matt!" exclaimed Wilson. "Don't reveal our secrets!"
"A Fish in the Dark" is currently in previews, and opens officially on March 5.