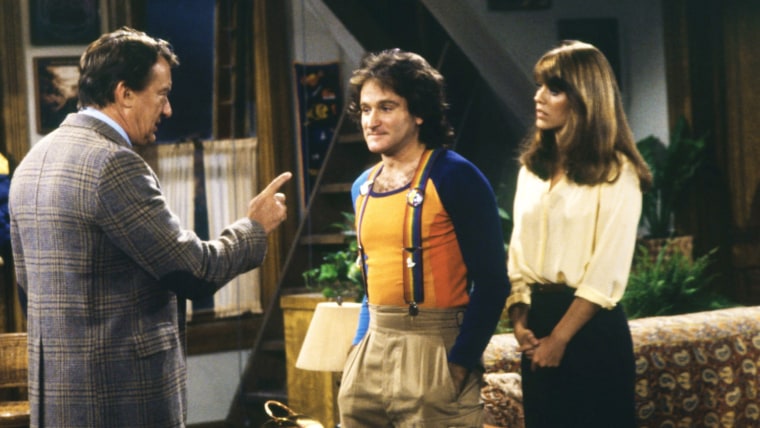 Mork, calling Mindy, come in, Mindy. The famous Earthling-Orkan couple from late 1970s sitcom "Mork & Mindy" will reunite this spring when Pam Dawber appears on Robin Williams' CBS sitcom, "The Crazy Ones," CBS confirmed on Thursday.
"It will be a joy to work with her again," Williams said in a statement. "It's a dream come true."
Dawber agreed. "I'm so excited to be able to see and work with Robin again," she said. "I hear 'The Crazy Ones' set is a very happy one. I know it'll be a great week."
Williams, 62, who played goofy alien Mork from Ork on the hit show, now plays ad agency executive Simon Roberts on "The Crazy Ones." Dawber, also 62, will play an author who meets Williams' character at a book signing and captures his heart.
"Mork & Mindy" ran from 1978 to 1982 and almost immediately made Williams a star. His rainbow suspenders and Orkan expressions, which included "na-nu, na-nu" and "shazbot," became enormously popular.
The couple wed during the show's fourth season and had a son, Mearth, who was played by veteran comic Jonathan Winters and aged in reverse.