"Mystic Pizza" turns 25 years old Monday, and like with any pizza, it was the ingredients that made the 1988 romantic comedy such a success. Here are six reasons why we couldn't resist it then or now.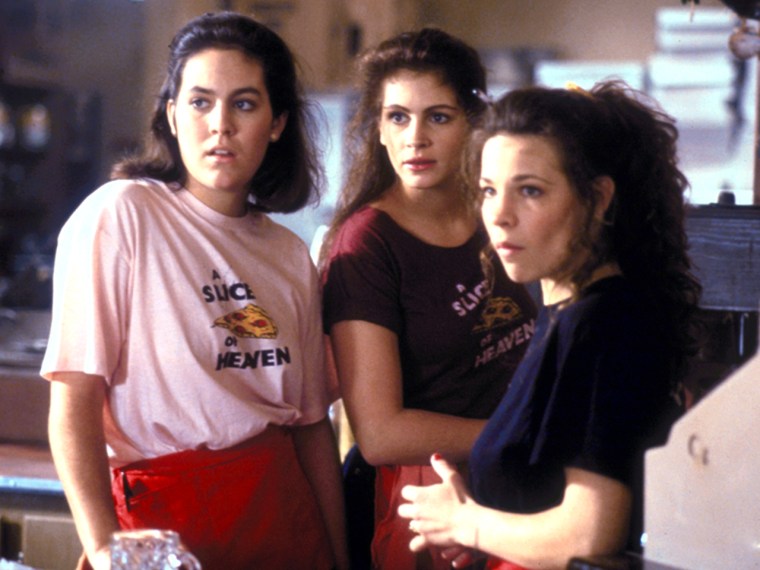 Julia Roberts blooms as Daisy
Julia Roberts, who was a week away from turning 21 when the film came out, was almost unheard of before playing Daisy, the sexy waitress who can't wait to get out of small-town Mystic, Conn. But the stardom she carried was obvious. Wrote Roger Ebert, "I have a feeling that 'Mystic Pizza' may someday become known for the movie stars it showcased back before they became stars." As usual, he was right.

Her acting skills (and mega-watt smile) won her an Oscar, but off-screen this 'Pretty Woman' was unlucky in love. Now the superstar is a happily married mom of three.
But don't forget about Annabeth Gish and Lili Taylor
Roberts was the developing star, but the movie could've flopped if Lili Taylor (JoJo, the reluctant bride) and Annabeth Gish (Kat, who falls for a married preppie) hadn't developed their characters so well. Their relationships felt real, and just as rocky as real romances do.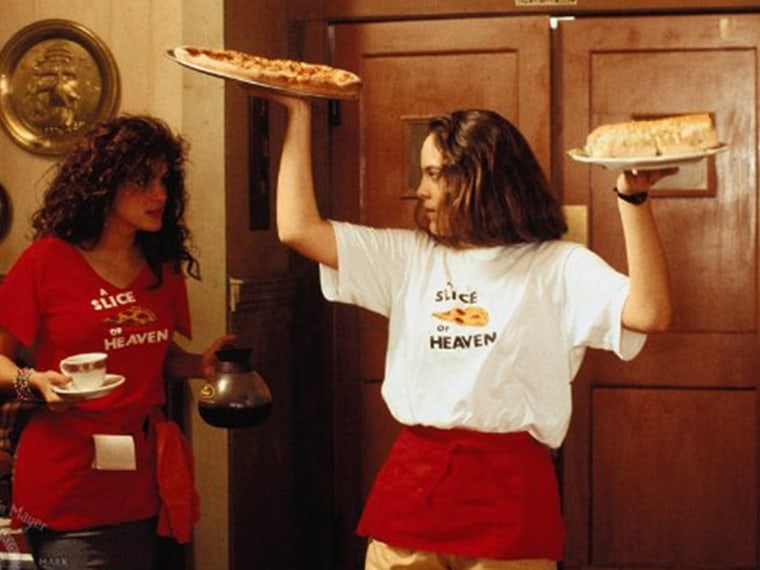 Matt Damon and the 'green stuff'
The film also marked the movie debut of 18-year-old Matt Damon, who has one line in a dinner scene eating lobster -- "Hey, Mom, do you want my green stuff?" Keep eating that green stuff, kid. You'll grow up big and strong and win an Oscar. (Weird trivia: IMDb claims Damon's pal Ben Affleck also tried out for the part.)

The charming setting
Only a tiny bit of the movie was filmed in Mystic, Conn., but at least the filmmakers shot in New England. Look, Hollywood, we know you love Los Angeles and New York, but the rest of us in the rest of the country sometimes get sick of the same skyscraper-or-palm-tree scenery.
That great pizza scene
We love Conchata Ferrell as pizza-shop owner Leona -- Ferrell went on to shine as housekeeper Berta on "Two and a Half Men." When a long-feared restaurant critic finally shows up to review her pizza, the staff all knows he's there (anonymity is pretty tough in Mystic, we guess). But she doesn't make him something special, she has enough faith in her regular pizzas to just gesture to a bunch of them and tell her waitresses to pick one.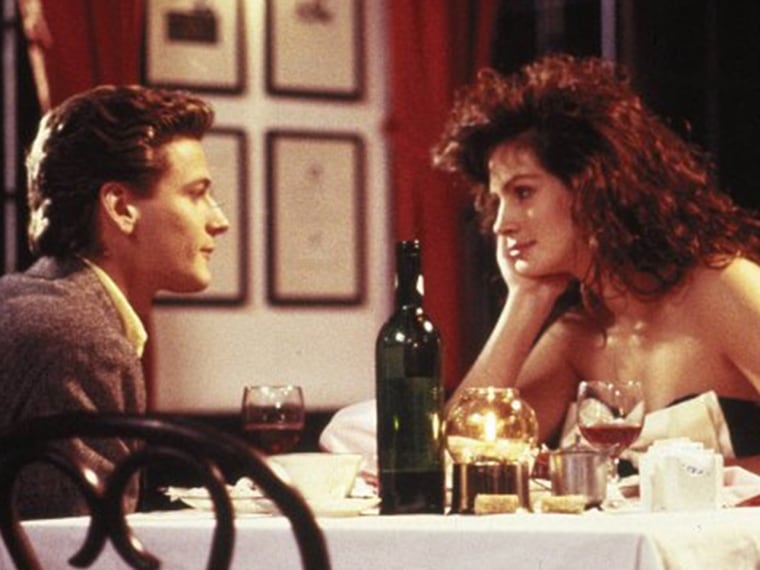 It makes us hungry
And can you blame Leona? That pizza looks really, really good. While Mystic Pizza is still open in Connecticut, they tell TODAY they're not offering any menu or other specials to tie-in with the movie's anniversary. Too bad, but we're guessing whenever this movie reruns on cable, pizza delivery calls to restaurants in any U.S. city go through the roof. In fact, we're going to order some right now.