One of the true feel-good moments of the 2017 Grammy Awards came before the TV broadcast even began.
The duo Joey + Rory won the Grammy for best roots gospel album, for "Hymns that Are Important to Us," less than a year after Joey Feek passed away from cervical cancer at the age of 40.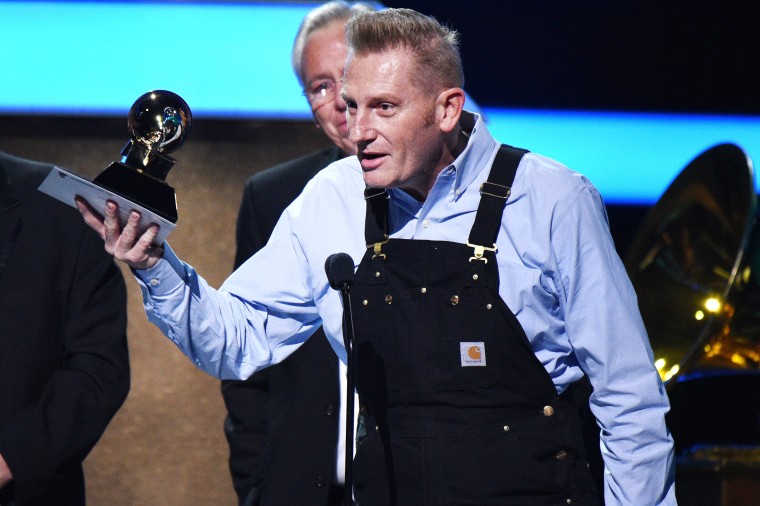 Her husband and bandmate, Rory Feek, was on hand to accept, and he shared the emotional story of how the album came to be.
RELATED: Rory Feek: 'I don't feel one ounce less married or less committed to Joey'
"She sang her vocals in hotel rooms while she did chemo and radiation and it finally came out a year ago, almost exactly," Rory Feek remarked during the non-televised portion of the Grammys, according to The Washington Post. "And we sat together in the final days and watched this award ceremony last year — and she said, 'If we get nominated, promise me you will come.' And I said, 'I will.'"
Joey's response, according to Rory: "If we win, I'll know before you will."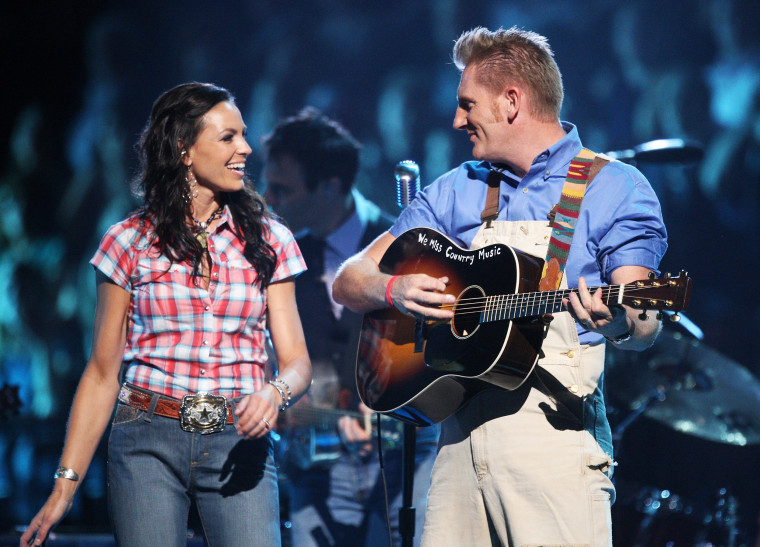 "This is to my wife," he added.
RELATED: Rory Feek saw his wife, Joey, 'come back to life' while making documentary
The duo captured the hearts of so many during Joey Feek's cancer battle, which her spouse publicly documented on his blog.
Rory Feek further opens about their inspiring relationship in his memoir, "This Life I Live: One Man's Extraordinary, Ordinary Life and the Woman Who Changed It Forever." Fittingly, it will be released on Valentine's Day.