President Obama isn't the only one at the White House dropping fresh beats this week!
First lady Michelle Obama just released the star-studded benefit single "This Is For My Girls" featuring Kelly Clarkson, Lea Michele, Zendaya, Missy Elliott, Kelly Rowland and Janelle Monae, among others.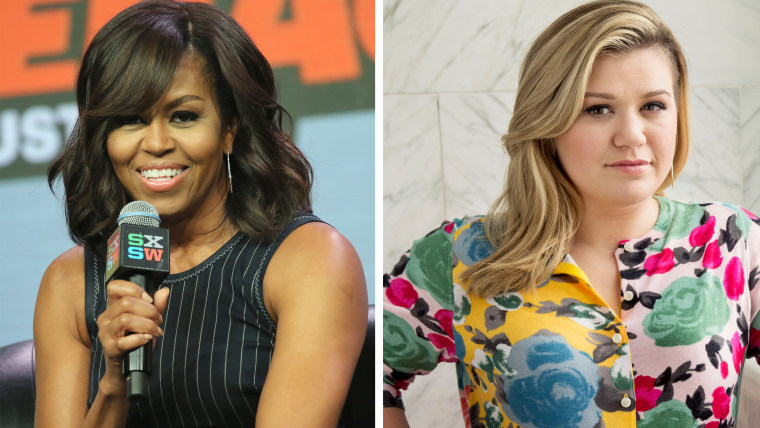 The funky single, executive produced by AOL MAKERS and now available on iTunes, features the all-star squad singing and rapping girl-power lyrics like "This is for my girls/all around the world / Stand up, pull your head up!"
The single's proceeds will be donated to the Peace Corps Let Girls Learn Fund, part of Obama's #62MillionGirls campaign to benefit the 62 million young women around the world without access to education.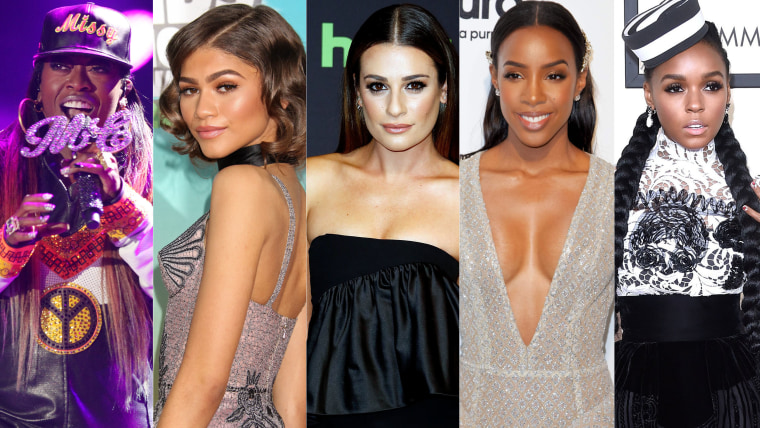 "(B)ecause as I've traveled the world as first lady, I have met these girls, and they are so smart and hardworking, and so hungry for an education," Obama wrote in Lena Dunham's Lenny newsletter on Wednesday.
"I've met girls who make long, dangerous journeys each day to school and then come home and study for hours each night. I've met girls studying at rickety desks in bare concrete classrooms who are raising their hands so hard they're almost falling out of their chairs."
Obama went on to praise the "ambition and their determination to rise above their circumstances" she sees in these extraordinary young women.
"This Is For My Girls" was written by superstar songwriter Diane Warren, nominated for an Academy Award this year for the haunting, Lady Gaga-sung "Til It Happens To You."
RELATED: Kelly Clarkson fights back tears performing 'Piece By Piece' on 'Idol'
Warren told Billboard she was "really proud" to work on "This Is For My Girls."
"It's kind of like 'We Are the World' meets 'Lady Marmalade' with these strong voices and strong women," Warren gushed. "When was the last time you heard a song like this or a record that had this many amazing divas on it?"