It's been nearly two decades since Dermot Mulroney starred alongside Julia Roberts in "My Best Friend's Wedding," but time has not changed how the actor feels about his former co-star.
"I'd walk a mile on broken glass for her," Mulroney told Entertainment Tonight on the red carpet of Saturday's Spike TV Guys Choice Awards.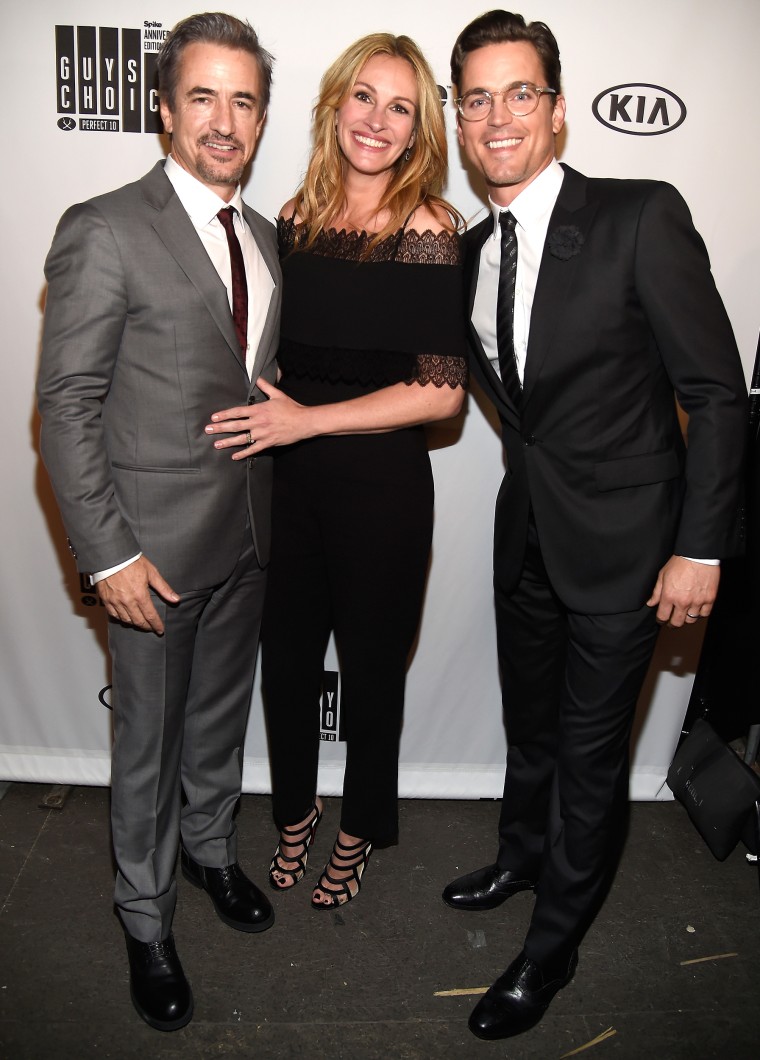 Mulroney, who was on hand to present Roberts with the Woman of the Decade award, talked about the special bond he shared with Roberts that continued long after making the 1997 rom-com.
"It doesn't always happen with every person that you love and work with — you kind of go your separate ways," he told ET. "But we, against all odds, managed to maintain a great close friendship."
RELATED: George Clooney, Julia Roberts go bananas with Gwen Stefani in Carpool Karaoke
In "My Best Friend's Wedding," Roberts played Julianne, a woman trying to stop the wedding of her pal Michael (Mulroney). During the filming, Roberts and Mulroney became extremely close.
"I had the pleasure of playing Julia's best friend in 'My Best Friend's Wedding' and life imitates art and we became best friends," Mulroney said on Saturday, according to Us Weekly.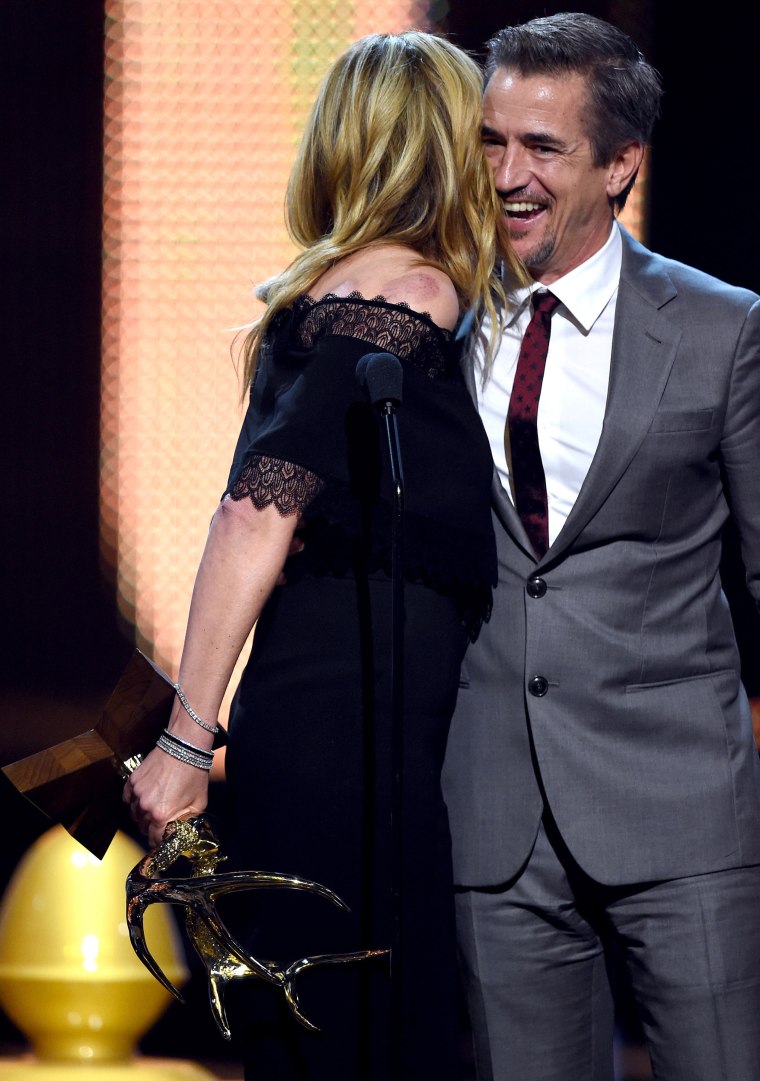 Roberts and Mulroney hugged onstage as she accepted her award from Mulroney, who also gave a touching introduction speech about his BFF.
"She's just one of the most genuine friends I have," he told ET before the show. "She's a really generous person — great sense of humor and really caring. Great family, and she's been a good friend and role model for me."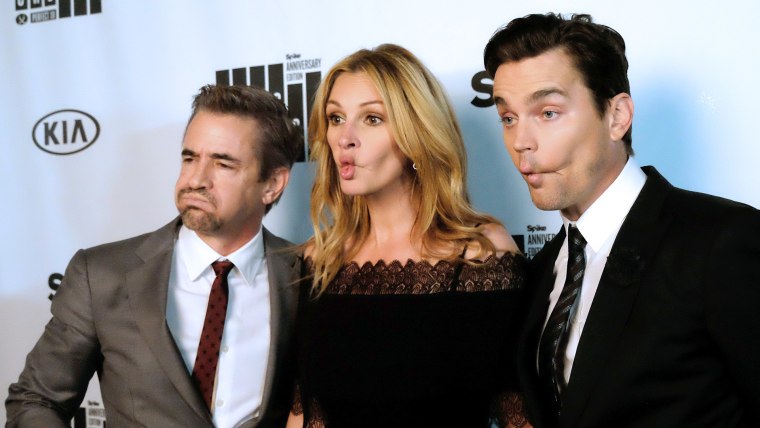 Audience members were treated to a bit of Roberts' great sense of humor during her acceptance speech. She thanked the male-oriented network for recognizing her.
"It's so nice to be liked by guys now that I am in my golden years," the 48-year-old actress joked.
Roberts and Mulroney weren't the only BFFs in attendance at the awards show. Matt Damon and Ben Affleck shared the night's other big honor, the "Guys of the Decade" award.