While Julianne and Michael weren't destined to be together in "My Best Friend's Wedding," stars Julia Roberts and Dermot Mulroney definitely are — professionally speaking.
The leads from the beloved 1997 rom-com also shared the big screen in 2014's "August: Osage County" and they're about to spend some quality time on the small screen in Amazon's upcoming thriller "Homecoming."
But there's no need to wait for that to see them together again — the duo reunited Saturday for the TCA Summer Press Tour to promote the show.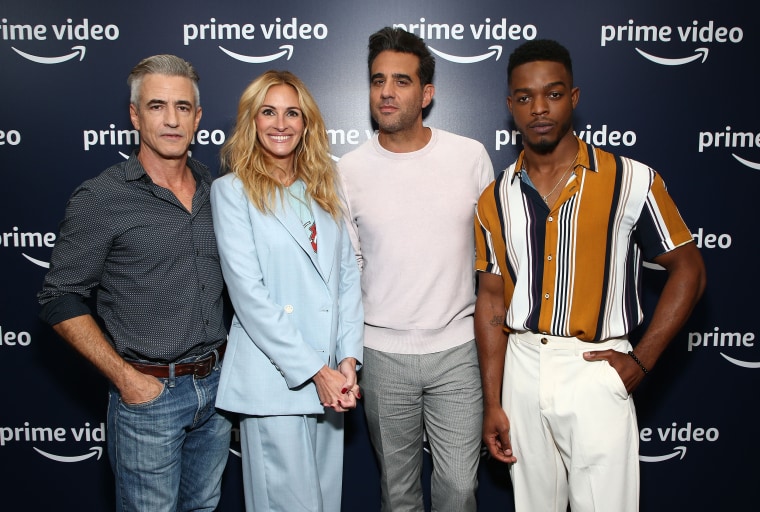 Roberts and Mulroney sat on the "Homecoming" panel and shared some "Best Friend's"-worthy banter.
It began with Roberts pointing out that in their new project, they're entering new relationship territory.
"We were best friends," she said of their first role opposite each other. Then they were almost-in-laws in "August: Osage County." And now?
"(He's) my boyfriend!" she said of their latest roles, adding the slight exaggeration that "it only took 30 years."
But according to Mulroney, it was worth the wait.
"It's always been such a privilege to work with Julia," or as he called her just moments later — earning "aws" from fans everywhere — his "buddy Jules."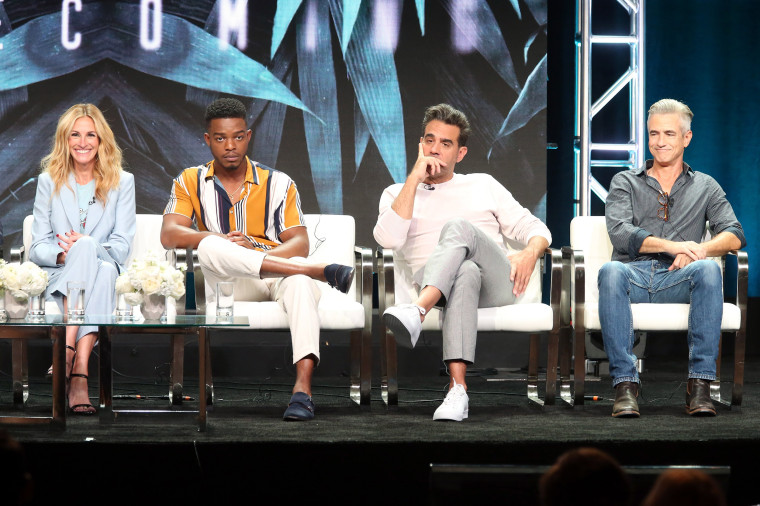 "I've had incredible scenes with this incredible actress," he noted of their various jobs together. "In scenes with Julia, we sit there and talk them though, all the nuances. I'm so grateful to be with her at all."
And fans are no doubt grateful, too, because even though they're still waiting to get their first glimpse of "Homecoming," the Roberts-Mulroney matchup has already been given the go-ahead for season two.
Season 1 debuts on Nov. 2 on Amazon Video.