Beloved singer Tina Turner, known as the "Queen of Rock 'n' Roll" whose legendary career as a performer spans more than six decades, has died. She was 83 years old.
Follow the latest news in our live blog: Live updates: Tina Turner dies at 83
"With her, the world loses a music legend and a role model," her publicist, Bernard Doherty, said in a statement May 24. She died after a long illness in her home near Zurich, Switzerland, he said.
The news of her death was also announced in a post shared on her official Facebook page.
"It is with great sadness that we announce the passing of Tina Turner," the post said. "With her music and her boundless passion for life, she enchanted millions of fans around the world and inspired the stars of tomorrow. Today we say goodbye to a dear friend who leaves us all her greatest work: her music. All our heartfelt compassion goes out to her family. Tina, we will miss you dearly."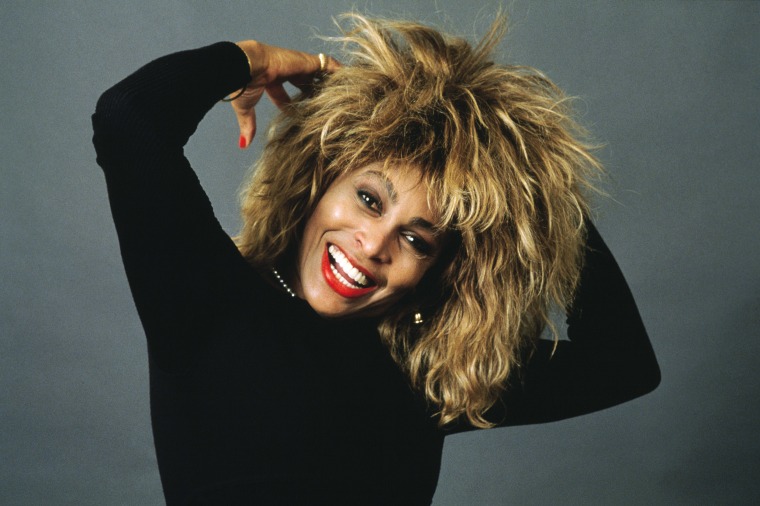 Turner — who throughout her life received attention and praise for her gravelly voice, bold hairstyles, sense of fashion and energetic performances — rose to fame in the 1960s. She obtained international stardom with songs like "The Best," "What's Love Got To Do With It," and "We Don't Need Another Hero." Turner would go on to write three bestselling memoirs, her final being "Happiness Becomes You." 
Born Anna Mae Bullock in Nutbush, Tennessee, she made her singing debut in 1960 with the song "A Fool in Love" as part of a duo with Ike Turner, whom she later married in 1962. Turner filed for divorce from the singer and talent scout in 1978 and would go on to speak openly about his emotional and physical abuse. He died in 2007.
In 2010, Rolling Stone included her on its list of Greatest Singers of All Time. With eight Grammy wins, the singer was referred to as an influence on performing artists such as Beyoncé, Mick Jagger and Mary J. Blige.
"I'll never forget the first time I saw (Tina) perform," Beyoncé told Rolling Stone at the time. "I never in my life saw a woman so powerful, so fearless." 
A 2021 documentary released by HBO called "Tina" turned through the chapters of her life and detailed the legendary revival of her career in the 1980s. In 1985 she starred alongside actor Mel Gibson in the post-apocalyptic dystopian film "Mad Max Beyond Thunderdome" as Aunty Entity.
She was the mother of four sons, Raymond Craig Turner, Ike Turner Jr, Michael Turner and Ronnie Turner. Her son Raymond Craig died by suicide in 2018 at 59 years old. In December 2022, Ronnie (who was also a musician) died at age 62 from colon cancer.
Turner was nominated as a solo artist for the Rock & Roll Hall of Fame's Class of 2021. In an interview with TODAY.com, she reflected on how this period of her life allowed her to find inner "strength."
"The silver lining was that through the hardships and heartbreaks, I discovered within me a strength that I could survive even the worst situations," she said by email at the time. "I just needed to find a way to tap that strength and increase it because then I knew I would find the courage to stand up for myself and lead the life that I wanted and deserved."
She went on to summarize her life as a story in just three words: "Hope. Resilience. Victory."