Beyoncé's mom, Tina Knowles, is clarifying the comments she made about her daughter on "Sherri."
During an Oct. 31 appearance on the daytime series, Knowles said her daughter can be "really mean" to her and her staffers when she's backstage at her "Renaissance" World Tour concerts.
"We'd laugh because she used to do 'Flaws and All.' She would say, 'I'm a (b---h) in the morning.' And I'd be like, 'And the evening too!,'" Knowles said on "Sherri."
Knowles explained that things can be really hectic backstage, especially when Beyoncé is doing her quick outfit changes. The mom of two says she can understand why her daughter might be a tough at times.
"That's the heat of the moment, because you're trying to get your shoes on, and everybody's waiting, and if somebody's messing up, or they lose the shoes, then you messed up the whole show," she said. "So, I understand it."
However, once her comments on Bey's backstage behavior started to make headlines, Knowles took to Instagram to clear up any potential misinterpretations about her remarks.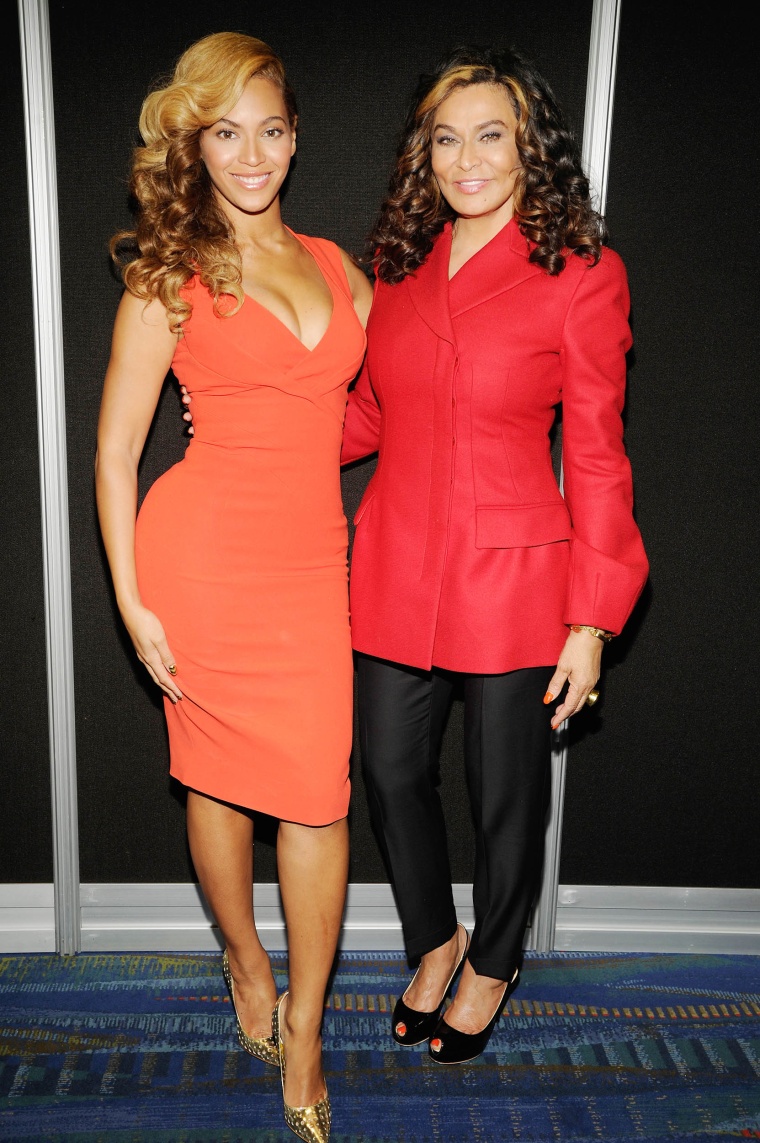 "You know, I'm gonna get in trouble when she sees this. So I would just clarify that she is not the only one fussing we all are," she said of life backstage on the tour. "But it's all love after she hits that stage and looks fabulous. But Quick change is not a place for people with sensitive temperaments. You have to be gangsta .!!! ❤️❤️."
Knowles also clarified her comments on her daughter crying backstage. In the interview, she said that Beyoncé would always apologize for being mean to her after a performance.
"She'll be like, 'Mama, I'm so sorry,' and I'm like, 'I know.' Sometimes she'll be crying, and I was like, 'She's crying because she knows she just said some crazy stuff to us,'" Knowles explained.
However, on Instagram, Knowles said there's more to the story.
"Don't misunderstand, let me clarify !" she wrote. "She would not be crying because she got on our case , because we were screwing up . I was joking that when she was singing flaws and all that when she would cry on the song."
"My joke was that it was because she had been mean to us, but that was just a joke people. . She don't play when it comes to her shows ! She is a perfectionist, because she feels like she and her fans deserve the best," Knowles added. "You have to have your stuff together to work for her ? She is a boss at all times and will not hesitate to get in your stuff if you mess up. ❤️❤️."
On Instagram, fans supported Knowles and seemed to understand where she was coming from with her comments.
"Tina… we knew what you meant ! And for the record all of our mothers will get us in place ! She's human, she's not perfect , she has flaws and all … I actually thought is funny and reminded me of my mom,, after all you're the real Matriarch!" one person wrote.
Another said, "Those of us in the industry understand Auntie. And the haters gotta keep a job so we won't worry about them. You can't create a production like that passing out dinosaur band-aids!"