Pop star Tiffany says she feels "extremely lucky" after being involved in a terrifying car accident in Nashville, Tennessee, last week.
"On May 25, Tiffany was driving on (Interstate) 65 when a tire from a truck came rolling across the highway, hit her car, and got stuck under the driver's side," a rep for the singer told "Entertainment Tonight."
"The transmission is torn apart. There is front damage and the side paneling of the car was ripped completely off," the rep added.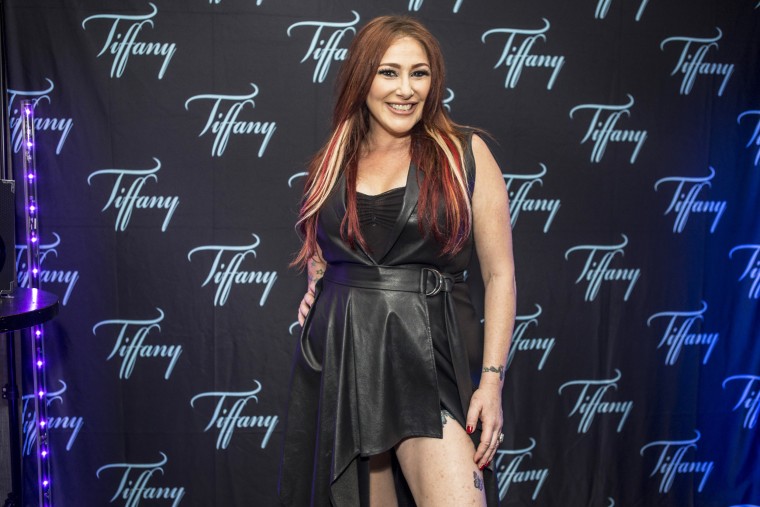 Tiffany, whose full name is Tiffany Darwish, told "ET" she feels "extremely lucky and thankful because a major accident could have happened."  
The 51-year-old singer expressed her gratitude for her safety on Instagram. "Thanking the angels above … and thank you to all who've reached out after my car accident," she wrote on June 1.
"I'm feeling fine, no complications...Hoping they can fix my car," she continued before telling fans, "Be safe out there guys, and thank you again for the concern & love."
A spokesperson for the Metropolitan Nashville Police Department told TODAY.com that the department does not typically issue statements about traffic accidents that don't involve fatalities.
Tiffany is best known for the two No. 1 hits she scored as a teenager in the 1980s: "I Think We're Alone Now" (originally recorded by Tommy James and the Shondells) and the ballad "Could've Been." The singer also found success with a cover of the Beatles' '"I Saw Her Standing There" in which she reworked the song to be about a male love interest.
She later appeared on several reality TV shows, including "Celebrity Fit Club" and "Celebrity Wife Swap," and made a 2008 cameo appearance on the sitcom "How I Met Your Mother."
Tiffany paired up with fellow '80s teen idol Debbie Gibson to co-star in the campy 2011 Syfy original movie "Mega Python vs. Gatoroid."
She released her latest studio album, "Shadows," in November 2022.