Taylor Swift shared the first round of international tour stops for her Eras Tour on Friday morning.
Swift will play three dates in Mexico's Foro Sol stadium starting Aug. 24 and will also run through Argentina and Brazil, with a closing show on Nov. 26 in São Paulo, Brazil at Allianz Parque. The Latin American dates will see support from pop singer Sabrina Carpenter.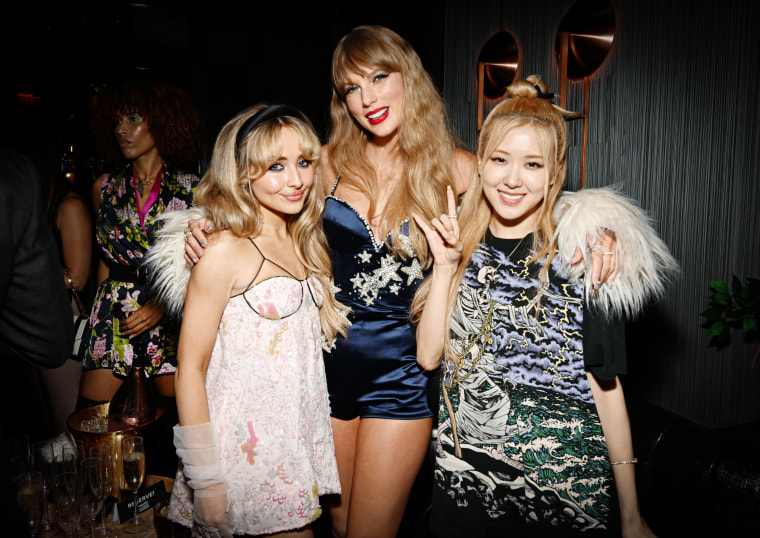 "Really thrilled to tell you this!! Mexico, Argentina and Brazil: We are bringing the Eras Tour to you this year! Sweet angel princess (Sabrina Carpenter) will be joining us on all of the shows," Swift tweeted, adding, "Lots more international dates to come soon, promise!"
Verified Fan Registration will be employed and is now open for shows in Mexico. Fans can register through June 7 and tickets will go on sale starting June 13 at 2 p.m. Access will be prioritized for residents of Mexico, according to the press release. Only fans that receive an email confirming their access will be able to join the queue.
General on-sale for Argentina will begin on June 6 at 10 a.m. (local) and ticket presales for Brazil begin June 6 at 10 a.m. (local). Fans who purchased tickets in Brazil that were canceled in 2020 due to the COVID-19 pandemic will have the opportunity to access an exclusive pre-sale for the purchase of tickets starting on June 6 at 10 a.m. local. This presale period will run until June 7.
Starting June 12 at 10 a.m. (local) while supplies last, the general public may be given an opportunity to purchase tickets if currently available inventory remains following the pre-sales.
The Eras Tour international dates
Aug. 24: Mexico City, Mexico Foro Sol
Aug. 25: Mexico City, Mexico Foro Sol
Aug. 26: Mexico City, Mexico Foro Sol
Nov. 9: Buenos Aires, Argentina Estadio River Plate
Nov. 10: Buenos Aires, Argentina Estadio River Plate
Nov. 18: Rio de Janeiro, Brazil Estádio Nilton Santos
Nov. 25: São Paulo, Brazil Allianz Parque
Nov. 26: São Paulo, Brazil Allianz Parque