Another midnight, another treat for Swifties!
When the early morning hours rolled around on Jan. 27, Taylor Swift dropped a music video for a track from her aptly titled album, "Midnights" — this time for her ethereal single, "Lavender Haze."
"The Lavender Haze video is out now," Swift announced on Instagram to mark the release. "There is lots of lavender. There is lots of haze. There is my incredible costar @laith_ashley who I absolutely adored working with."
For those unfamiliar with the rising star, Laith Ashley is a popular trans actor, model and singer whose work in fashion has seen him in campaigns for Calvin Klein and in the pages of Vogue. In the dreamy video for "Lavender Haze," he plays the part of Swift's love interest.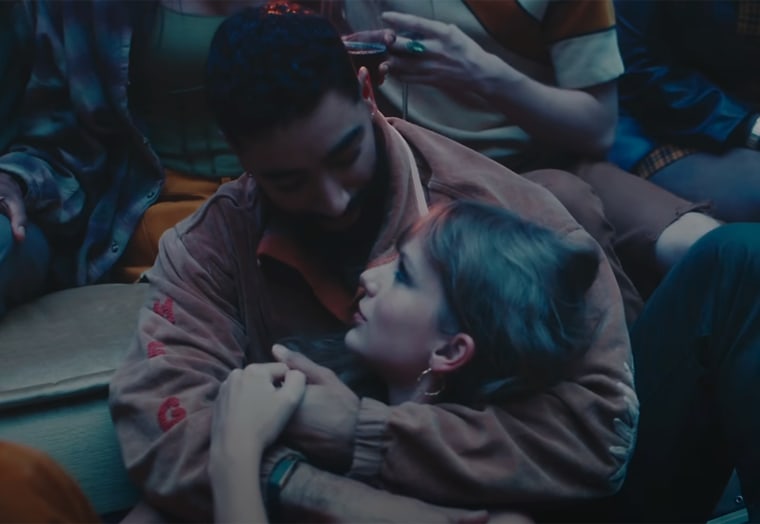 And dreamy really is the best way to describe the video, along with enchanting, magical and mesmerizing.
The clip opens with Swift waking up next to Ashley and into a colorful, unreal world with a decidedly '70s vibe.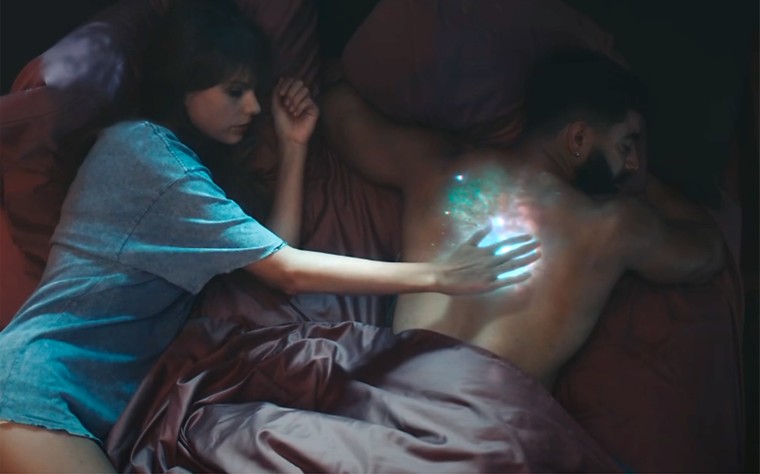 From scenes of Swift floating in a purplish pool, to a soiree filled with violet smoke, to fish flying through space and clouds carrying the singer away, the visuals are equal parts inviting and trippy — which is exactly what Swift was going for.
In her Instagram post, she summed it up as "a sultry sleepless 70's fever dream."
"I feel a lavender haze creeping up on me," the lyrics say. "So real, I'm damned if I do give a damn what people say."
As for the definition of a lavender haze is, Swift shared some insight in Fall 2022.
"I happened upon the phrase 'lavender haze' when I was watching 'Mad Men,'" she noted in an Instagram reel. "I looked it up because I thought it sounded cool. And it turns out that it's a common phrase used in the '50s where they would describe being in love. If you're in the 'lavender haze,' then that meant you were in that all-encompassing love glow. And I thought that was really beautiful."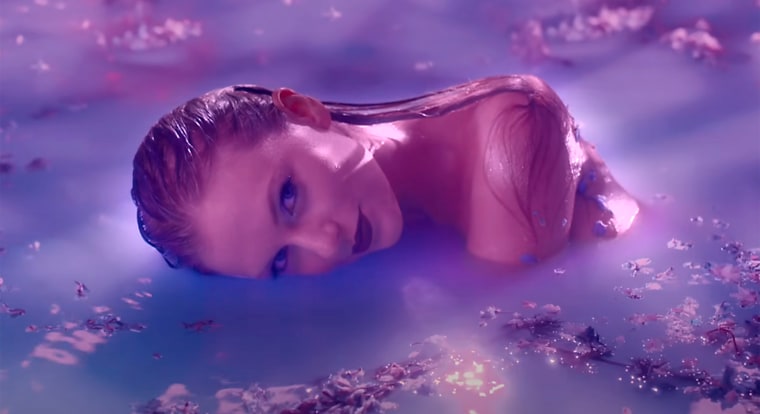 Like the first two music videos for singles from "Midnights" — "Anti-Hero" and "Bejeweled" — Swift directed "Lavender Haze" herself. But unlike those two, in addition to making the music and performing in the clip, she also wrote the story for the video.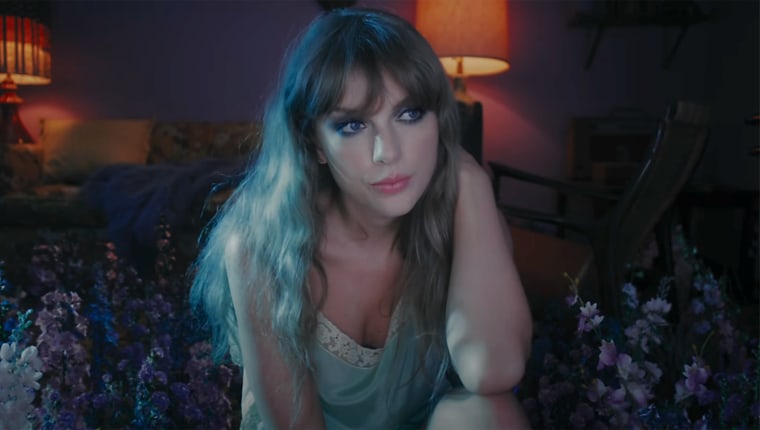 Swift said writing the storyline helped her "conceptualize the world and mood of 'Midnights.'"
Related video: