It was a classic classic rock collaboration.
Billy Joel and Stevie Nicks teamed up to deliver a stirring version of Nicks' hit "Stop Draggin' My Heart Around" when the pair opened up their tour March 10 at SoFi Stadium in Inglewood, California.
Nicks recorded the song in 1981 with Tom Petty and the Heartbreakers. Joel took on the part performed by the late Petty, with the audience bursting into cheers when he emerged on the stage and began singing with Nicks.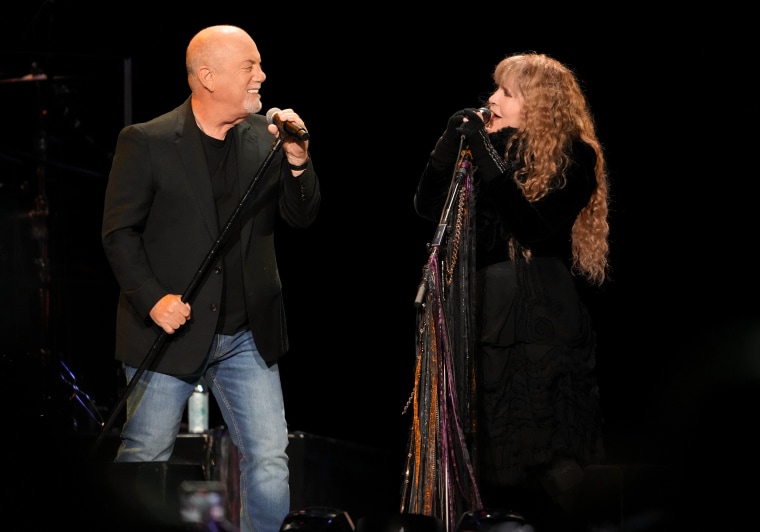 "Ladies and gentlemen, Mr. Billy Joel," Nicks said as the duo wrapped up the song.
"Thank you," Joel replied, as the two shared a hug and the crowd continued to cheer.
The pair also joined forces on Joel's 1989 ballad "And So It Goes." Nicks also honored Fleetwood Mac bandmate Christine McVie, who died at the age of 79 in November, when she performed the group's hit "Landslide" while pictures of McVie played on a giant screen.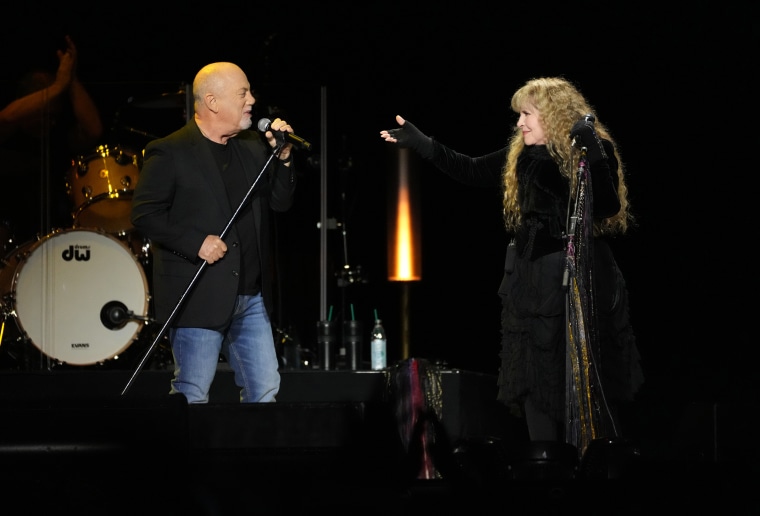 "There's really not much to say," she said. "We just will pretend that she's still here. That's how I'm trying to deal with it. Thank you for listening."
While Joel and Nicks have been stalwarts of the music industry for decades, they didn't really run in the same circles, with their tour representing something different for Joel.
"We met at a Fleetwood Mac gig in San Francisco probably 10 years ago," he told the Los Angeles Times last week. "I just got to meet her backstage, but we've never worked together, even though we both kind of hit at the same time. So this'll be a completely new thing for me."