Sheinelle Jones couldn't "Control" her enthusiasm when she got to perform with her childhood idol, Janet Jackson.
Jackson superfan Sheinelle appeared as a backup dancer on stage with the Grammy winner April 16 during opening weekend of the singer's "Together Again" tour at the Hard Rock Live in Hollywood, Florida.
"If this is a dream, please just don't wake me," Sheinelle said live on TODAY April 17.
"It was absolutely magical," she added.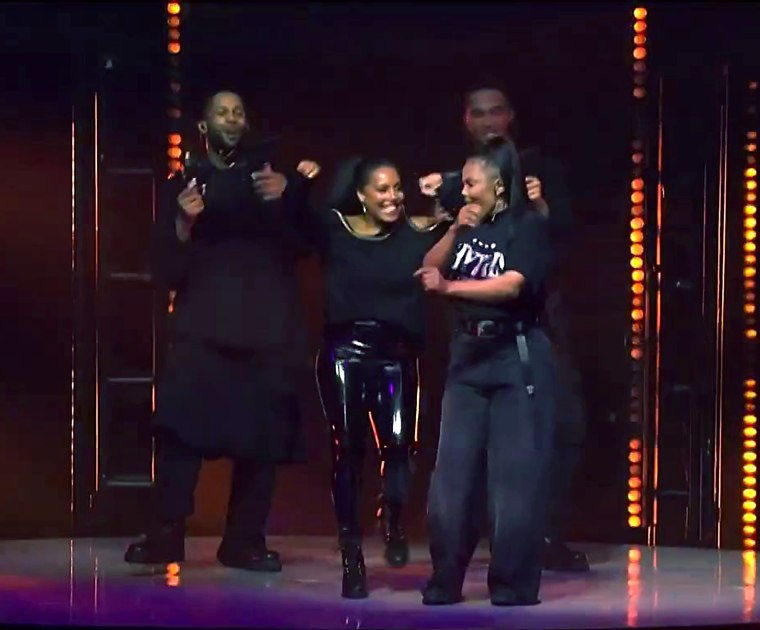 For Sheinelle, the experience was one she couldn't believe was happening to her.
"You didn't have to ask me twice. I am hours away from hitting that stage and living my best life," Sheinelle said before the concert, in a segment that aired April 17 on TODAY.
Sheinelle only had a few hours to learn the moves and came out during the encore to show her stuff when Jackson performed "Together Again." As she prepped for her moment, she got to look through Jackson's wardrobe and meet the other dancers.
"You'll be fine," Jackson said as she left her with the dancers to learn the choreography.
Sheinelle worked through the routine and was determined to "nail it," spending two hours in her own room practicing before the show.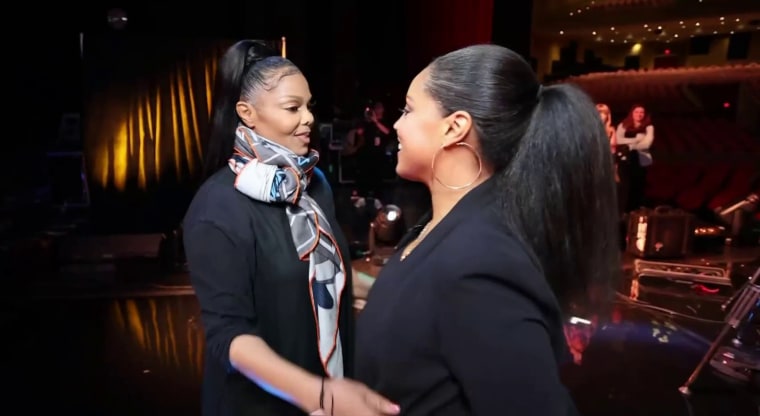 Eventually, the time came.
"Suddenly my nerves melted away and I just embraced the magic of the moment and the next thing I knew I was dancing with Janet Jackson," she said.
Sheinelle flashed a thousand-watt smile while she danced for everyone to see.
"It was surreal, one of the best days of my life," she said when she came offstage.
Back in December, Jackson invited Sheinelle to appear with her in concert when the singer appeared on TODAY.
"I would love for you to join me (on stage)," Jackson said to Sheinelle. "You should."
"I'm trying to stay in my body," a shocked Sheinelle said.
Sheinelle dressed as Jackson during her "Rhythm Nation" era on TODAY for Halloween in 2019.
"In my old basement, with the wood-paneled walls and green carpet, I had a tape recorder of that song, and I'd put a hat on and (dance)," Sheinelle said at the time. "I was like 12 … this was bucket list, guys!"
Indeed, Sheinelle knew the enormity of getting to dance behind Jackson.
"To take that little girl who was dancing and making up moves in my basement and to be on stage with her, it's crazy," Sheinelle said on TODAY April 14.