Ryan Gosling is channeling his "Kenergy" for the "Barbie" soundtrack.
On July 21, Atlantic Records released a cover of Gosling singing "Push" by Matchbox Twenty on its official YouTube channel.
The actor sings the 1990s bop in a way that is very reminiscent of the way Matchbox Twenty frontman Rob Thomas performed it.
"Ryan is a Great Singer," one person commented on the clip.
"It is rocking! Needs to have a video for sure," another said.
"My my Ryan G you rock," a third added.
Gosling's cover couldn't have come out at a better time. On July 21, his new movie, "Barbie," in which he stars as Ken alongside Margot Robbie, who plays the fashionable doll, hit theaters.
While Gosling is mostly known for starring in dramatic films, such as "Drive" and "The Notebook," he revealed why he wanted to play Ken during a July 2022 appearance on "The Tonight Show Starring Jimmy Fallon."
Gosling said director Greta Gerwig offered him the role and showed him the script.
"Best script I've ever read," he said.
The dad of two kids, Esmeralda and Amada, whom he shares with girlfriend Eva Mendes, noted that he also received a sign when he walked into his backyard one day and found one of the Ken dolls that his girls had left behind.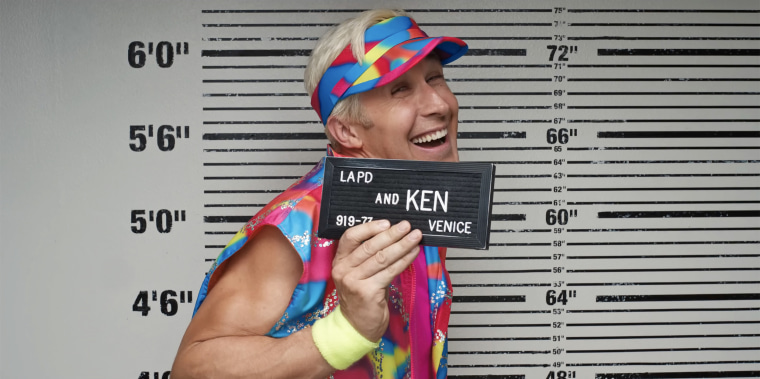 "I walk out in the backyard and you know where I found Ken, Jimmy? Face down in the mud next to a squished lemon," he said.
"I texted (a picture) to Greta and said, 'I shall be your Ken, for this story must be told,'" he added.
Once Gosling decided to take the role, he told The New York Times in a recent interview, he began channeling his character.
"It came naturally," he said. "I grew up in a house run by women. I live in one now. My sister didn't have Barbies, but she's my older sister and she was my hero."