She's done everything from winning Grammys to starring in her own sitcom, but there is one thing Reba McEntire has yet to do.
The "Does He Love You" singer, who will serve as a coach on the next season of "The Voice," has revealed the one performer she'd like to work with: Garth Brooks.
"Garth and I have never had a duet, a song together or nothing. So I say Garth," she told "Entertainment Tonight Canada."
So, how is it that a pair of country music titans with careers that have lasted nearly a combined century have never joined forces?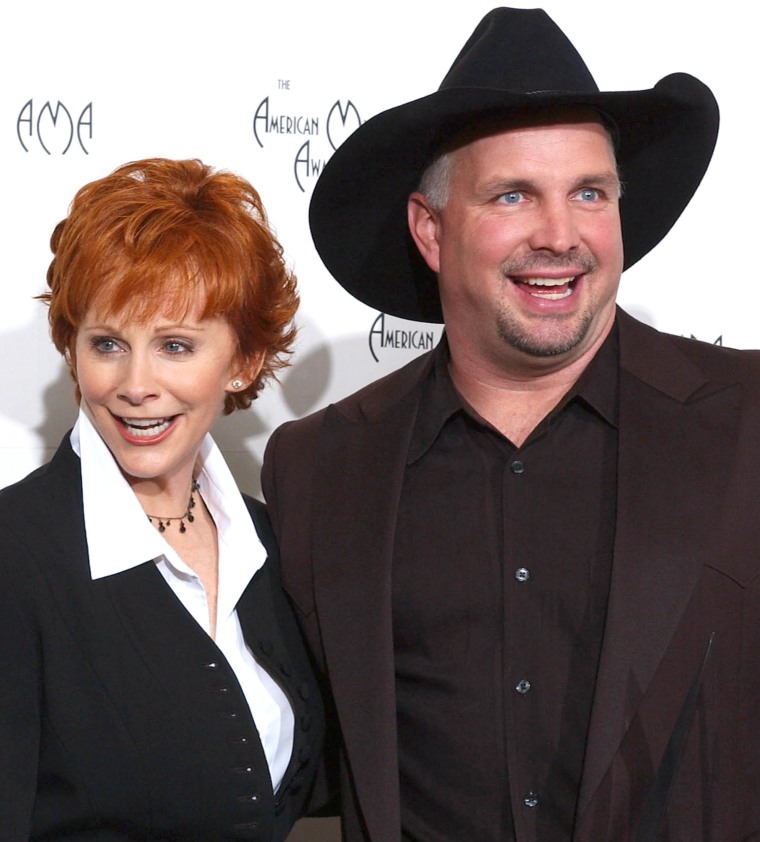 "I don't know. I don't think I've asked him because I'm sure he gets asked, from everybody, to do everything," she said.
"And I just kind of like, didn't want to bother him. But, you know, I'm not getting any younger and you never know. You got to seize the opportunity when you can."
Even though they haven't collaborated, Brooks has written the foreword to McEntire's upcoming book, "Not That Fancy: Simple Lessons on Living, Loving, Eating, and Dusting Off Your Boots," according to ET Canada. The book will be available Oct. 10. She says he was a source of comfort to her following the 1991 plane crash that claimed the lives of seven of her band members, as well as her road manager and two pilots.
"It means a lot to be friends with Garth because Garth is a force of nature," McEntire said.
"He opened the show for me in ... 1990 and 1991, and was there with me on stage, and the concerts after we lost my band and my tour manager in '91 in a plane crash. Garth was a huge support, and we just felt the love and support from him at all times."
While McEntire sings Brooks' praises as a performer, she also says he has been a pioneer in their field as an entertainer.
"He's a wonderful person, a great entertainer, changed country music in a way that you can have fun on stage, show that you have fun on stage, and with him climbing up the ladders or the trusses or throwing water bottles or throwing on water people and just running across the stage like a wild man," she said.
"He has a very special quality about him that everybody falls in love with."
"He is a wonderful entertainer. He bonds with the audience like I've never seen before," she added.