Aretha Franklin touched so many lives, and Reba McEntire and Jennifer Hudson are no exception.
The country singer recently appeared on the "Jennifer Hudson Show," which was posted on YouTube March 28, and discussed how she ended up covering Franklin's iconic song in 1980.
"I liked the song," the 68-year-old singer told host Jennifer Hudson.
"I love Aretha. I got to meet her. She scared me to death. I wouldn't even talk to her," she said to audience laughter.
Hudson, who played Franklin in the 2021 film "Respect" agreed, adding "Yeah, (she) scared me, too."
Franklin, often referred to as the Queen of Soul, helped to shape the world of pop music with her groundbreaking ballads. She died in August 2018 at age 76.
"I got to meet her in Washington, DC at 'Christmas in Washington' and she's just amazing," the country singer said.
"Can we sing a little bit of ("Respect")," the "Spotlight" singer coyly asked.
"Ooh, yeah!"
"We can? OK! Hit us, Charles!"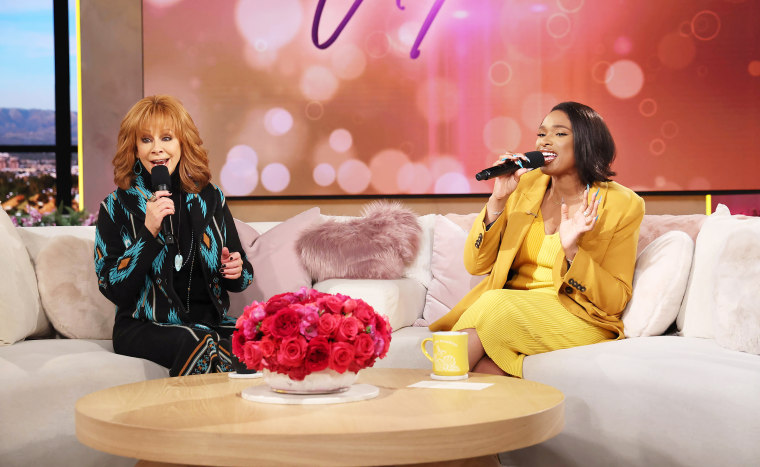 McEntire then sprung into action, belting out "Respect" lyrics as Hudson sang back up for her.
"What you want/ Baby I got it/ What you need/ Do you know I got it/ All I want you to do for me/ Show me some respect," McEntire sang before pointing at Hudson.
"My turn?" she questioned, before taking on the ballad.
"Listen, I ain't gone do you wrong while you're gone/ I ain't gone do you wrong 'cause I don't wanna/ But all I'm asking is for a little respect when you get home," the EGOT winner sang.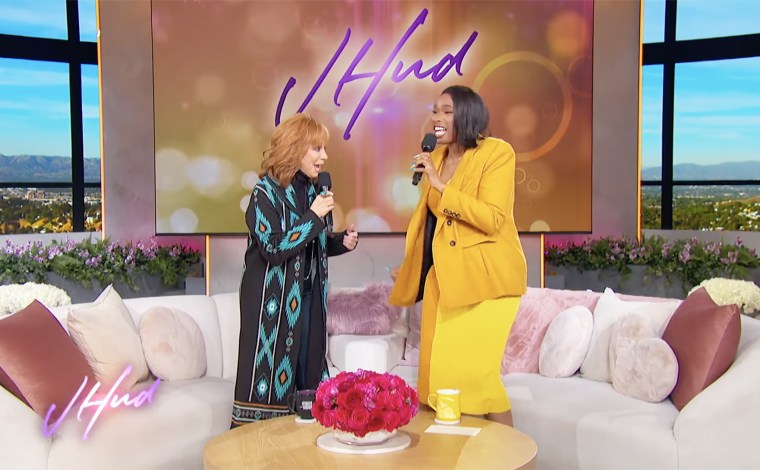 After belting out the soulful lyrics, they ended the duet on their feet as the audience clapped to their singing.
"Miss Reba McEntire, y'all. Give her a hand," Hudson said before the segment ended.
J-Hud regularly sings duets with fellow artists who appear on the show. Last September, she sang the "Dreamgirls" title song with Sheryl Lee Ralph, who originated the role of Deena in the Broadway play. Two months later, she sang "Impossible Dream" with Josh Groban.