RBD is gearing up for their reunion Soy Rebelde Tour, but first, they just released a new song.
On Aug. 17, the Mexican pop group — composed of Dulce María, Christian Chávez, Anahí, Christopher von Uckermann and Maite Perroni — shared their first song, titled "Cerquita De Ti," since announcing their regrouping.
The Spanish song is a nostalgia-filled track that touches on being there for one another despite being far away and having a long-lasting connection.
"Aunque estemos lejos / y te sientas triste / sabes, siempre voy a estar cerca de ti," the chorus says, which translates to, "Even though we are far away / and you feel sad / you know, I will always be close to you."
"Cerquita De Ti" was produced by Manuel Lara and written by Manuel Lara, Pambo, Nicole Horts, Ben Aler, and the band's own von Uckermann.
RBD announced their Soy Rebelde Tour (which translates to I'm a Rebel) on. Jan. 19. They will kick off the much anticipated concerts on Aug. 25 at Sun Bowl stadium in El Paso, Texas.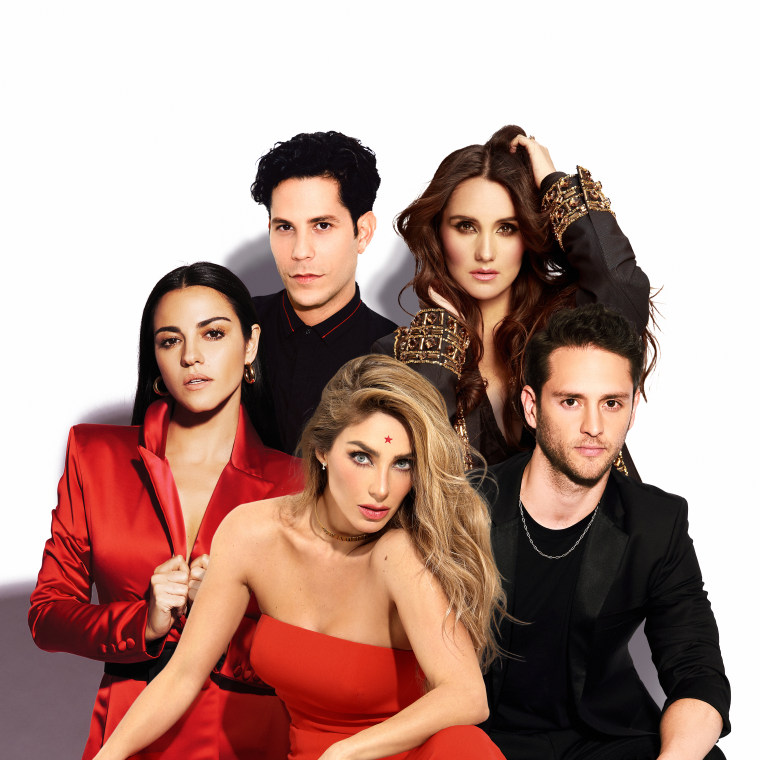 Dulce María previously teased what fans can expect, telling TODAY.com, "Finally the stars aligned. The five of us got together for this great announcement, these shows that we are going to do. We've had the intention of doing this tour for years but it got difficult to get everyone together and our schedules to align."
She added, "We're going to give the best versions of ourselves. It's going to be filled with nostalgia, with the songs that we and our fans grew up listening to."
It's been 15 years since the group did their last show together before disbanding. "Ozark" actor Alfonso Herrera was also an original member, also co-starring in "Rebelde," the 2004 telenovela that launched the group. However, he has previously shared that he is focusing on his acting career.
Four of the six members got together for a virtual concert in 2020, and released "Siempre He Estado Aquí," before teasing Soy Rebelde Tour.