Pink and Brandi Carlile are paying tribute to Sinéad O'Connor after her death.
Just one day after news broke that O'Connor died, Pink brought Carlile on stage at her concert in Cincinnati, Ohio, to help her perform O'Connor's song "Nothing Compares 2 U," written by Prince.
Throughout the performance, Pink and Carlile moved through the emotional verses and chorus together.
In unison, they both sang, "I went to the doctor and guess what he told me, guess what he told me / He said, 'Girl, you better try to have fun no matter what you do,' but he's a fool / 'Cause nothing compares / Nothing compares to you."
The song, which talks about the loneliness that someone can feel after experiencing heartbreak and loss, was one of the songs that made O'Connor's career.
Carlile shared a clip of the performance on her Instagram story, calling the duet a "bittersweet moment."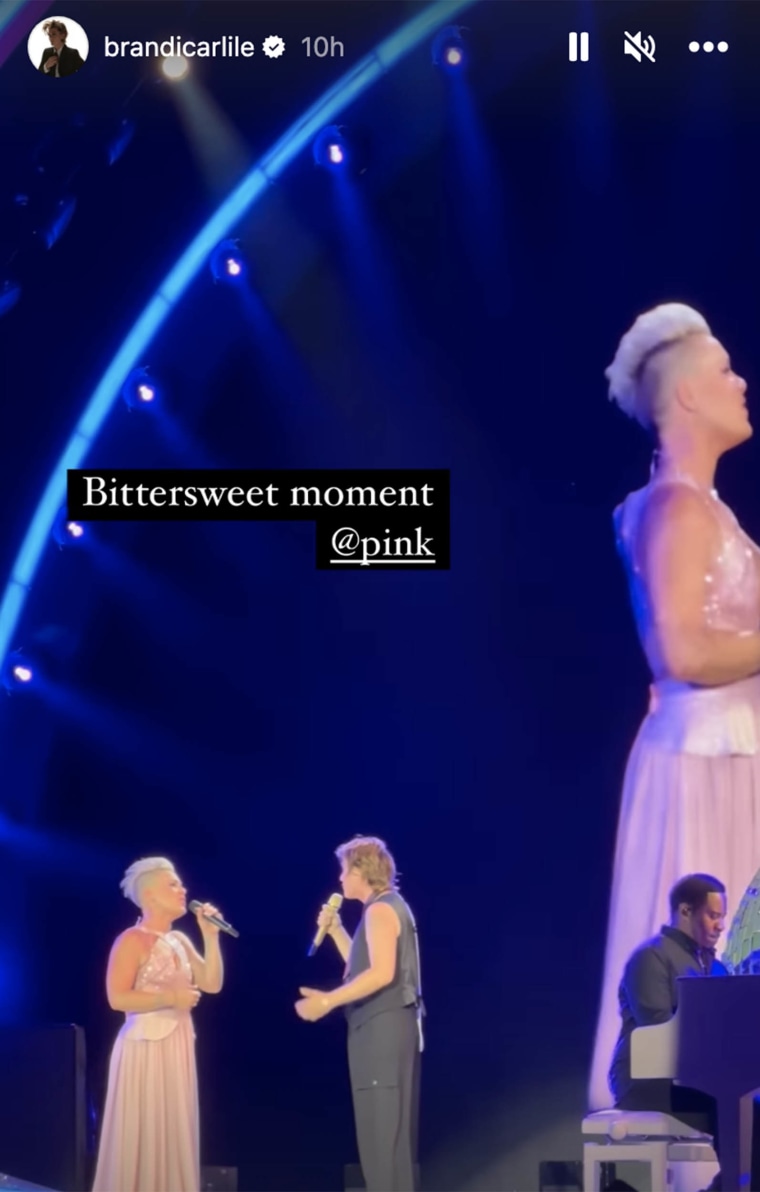 "Rest in peace Sinéad O'Connor," Pink added on her IG Story, along with a pink broken heart emoji and an emoji of a white dove flying.
On July 26, O'Connor's family announced that the beloved musician had died. She was 56.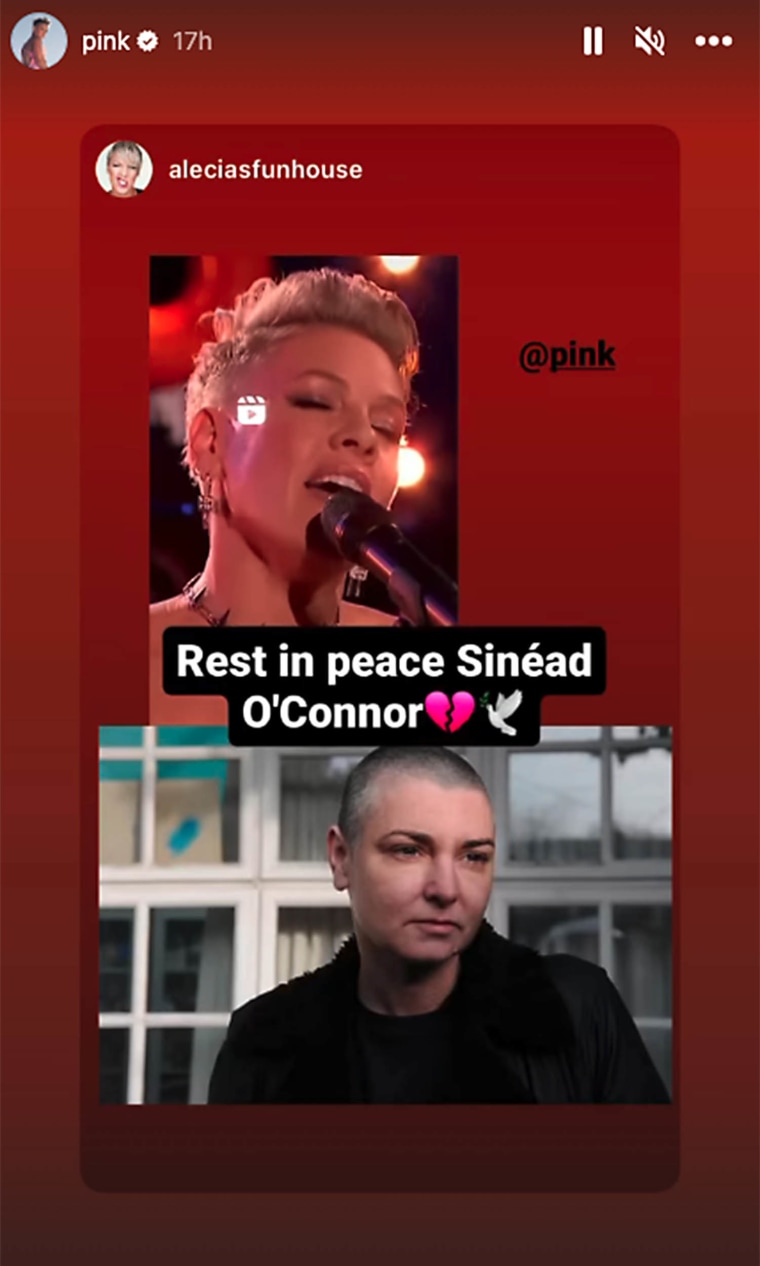 "It is with great sadness that we announce the passing of our beloved Sinéad," her family told the BBC and Irish broadcaster RTE. "Her family and friends are devastated and have requested privacy at this very difficult time."
Throughout her career, O'Connor has released 10 studio albums and has received eight Grammy nominations for her music. In 1991, she won a Grammy for best alternative music album for "I Do Not Want What I Haven't Got," which she famously turned down.
O'Connor was also well-known for the controversial statements she made in 1992 when she appeared on "Saturday Night Live" and tore up a photo of Pope John Paul II to protest child abuse in the Catholic church, 10 years before the scandal was exposed.