Megan Fox is proud of Machine Gun Kelly for taking his Grammys loss in stride.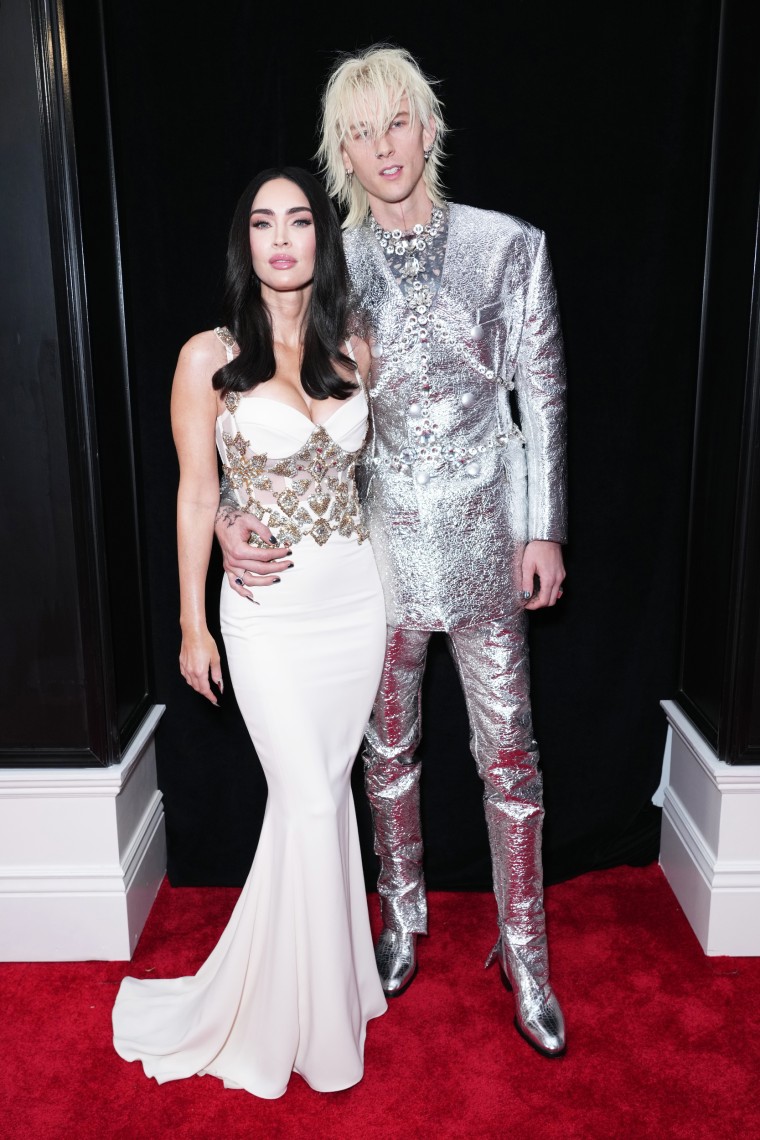 "Congratulations on being in the very small percentage of artists who have received a Grammy nomination. You have handled this process with a grace and maturity that I haven't seen from you before and I'm so proud of you," the "Big Gold Brick" star, 36, wrote to her fiancé on Instagram.
Kelly's sixth studio album, "Mainstream Sellout," was in the running for best rock album at the 2023 Grammy Awards, but it ultimately lost to Ozzy Osbourne's "Patient Number 9."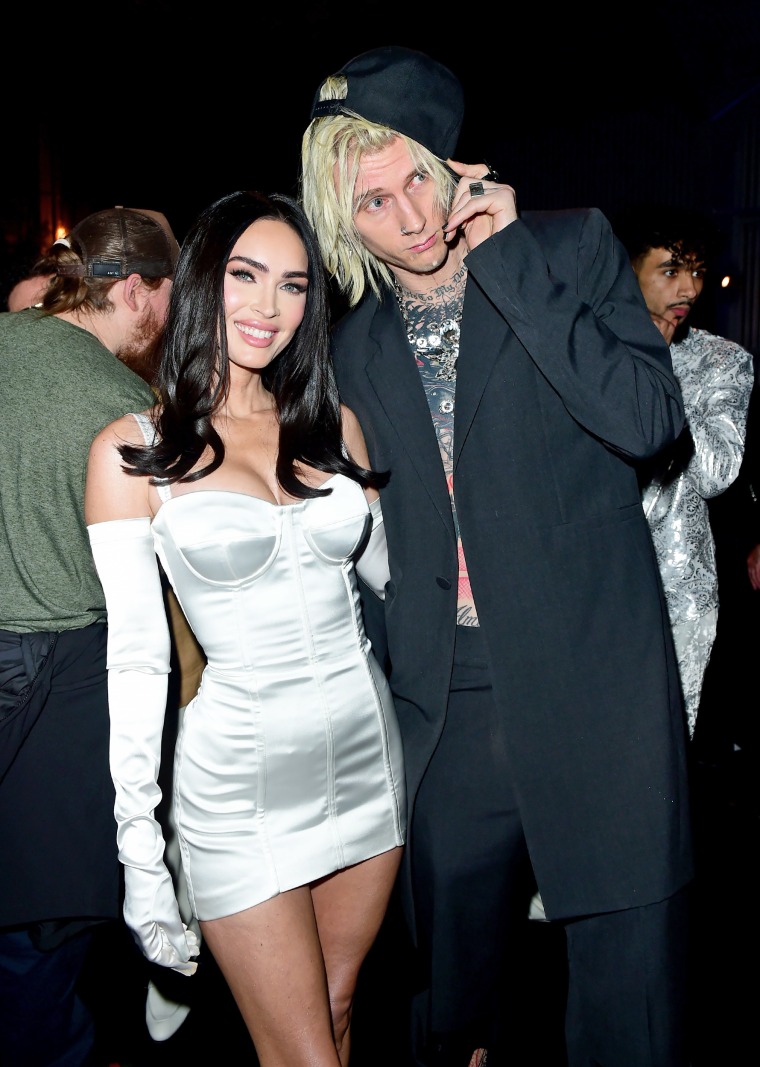 "Watching you walk in humility and gratitude, watching you grow into yourself and become a better man is an immeasurably more satisfying experience than watching you accept an award," Fox wrote. "Although those will come…
"And this is irrelevant I guess but I will just never ever get over how beautiful your face is," she wrote to end her post. "I hope one day you'll see yourself the way I see you. I love you and I'll keep this memory of you forever."
Kelly and Fox walked the red carpet together at the Feb. 5 ceremony in Los Angeles, Kelly rocking an all-silver suit and Fox sporting a long, white dress with metallic embellishments.
Speaking to E! News host Laverne Cox, Kelly admitted he is "always pretty uncomfortable" at the Grammys, and shared how Fox was supporting him on the red carpet that night.
"She told me to give her a look if I'm feeling too vulnerable or anything but I feel all right," he said.
The "Bloody Valentine" singer, 32, also opened up about how his definition of success has changed over time.
"I learned that the things I already have, you know, I need to appreciate what I already had," he said. "Once that self-love happens for me, things like the awards and all that will come."
He added that the car ride to the Grammys had been "very cathartic" and full of "gratitude."
Fox and Kelly met on the set of the 2021 thriller "Midnight in the Switchgrass" and announced their engagement in January 2022.
In a 2020 episode of the "Give Them Lala" podcast, Fox said their connection was instant.
"The second that I was in a room with him and said hello to him and looked into his eyes, I knew," she said. "Because I'm into (astrology), I knew right away that he was what I call a twin flame."
Related: