The bodies of Chuck Morris, the drummer of electronic jam band Lotus, and his son Charley Morris were found more than three weeks after they were reported missing when they disappeared while kayaking in Arkansas, authorities said.
The Benton County Sheriff's Office began searching for Chuck Morris and his son in the South Lost Bridge Village area of Beaver Lake on March 16, the sheriff's office said in a statement on April 9.
"After 24 days of recovery efforts, the bodies of both Charles Morris IV and Charles Morris V have been recovered thanks to the technology and efforts by all personnel," the sheriff's office said.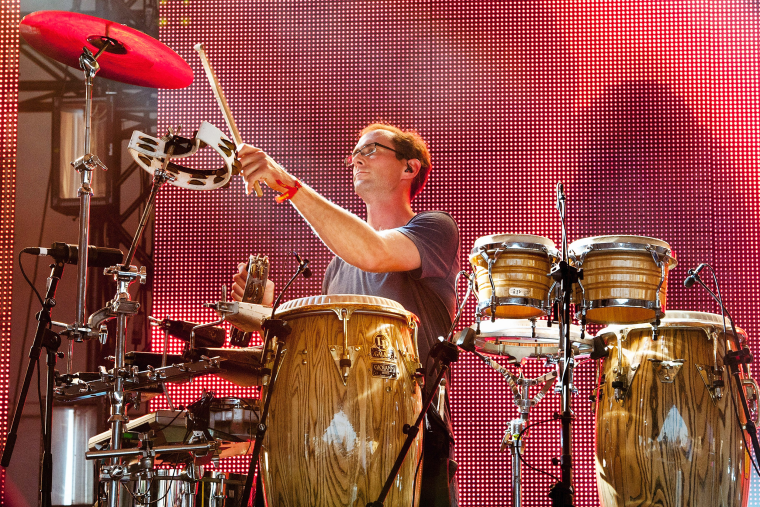 The search team utilized resources like underwater drones to recover the remains in a "challenging environment that exceeded depths of" 180 feet, according to the sheriff's office.
"Our heart goes out (to) the family of Chuck and Charley Morris and we are thankful today that we can help bring closure," the sheriff's office said.
Five days after Chuck and Charley Morris went missing, Lotus said in an Instagram post the band had been hoping for a miracle.
"But at this point, the search for Chuck and Charley has moved to a recovery," the band said, adding, "It is unknown how long these efforts may take. While we are deeply grieving, we plan to celebrate Chuck and Charley's lives, our memories with them, and what they meant to so many people."
The band shared a statement from the Morris family on April 9, stating the body of Charley Morris had been located.
"We have concluded the cause of his death was drowning," the family said. "The teams are still actively searching for Chuck Morris, but we continue to have faith in their work."
One day later, the band added an update: "Chuck Morris was also recovered yesterday. Thanks to the efforts of the local search teams. We appreciate your support at this time."
Lotus announced the band will play four benefit concerts to pay tribute to Chuck Morris and his son, with 100% of the net proceeds going to the Morris family.
The first two shows will be held in Denver on April 21 and 22, the band said, followed by performances on May 5 in Harrisburg, Pennsylvania, and May 6 in Port Chester, New York, the band said.
Lotus added the band will be postponing their West Coast tour and that they were working on rescheduling their April tour dates.