It took a long time for Kevin Bacon and wife Kyra Sedgwick's cover of "Flowers" to bloom.
The Hollywood power couple went viral in February for covering Miley Cyrus' hit song, but Sedgwick said it wasn't so easy.
"We worked on it. Are you kidding? Hours go into that," she joked while appearing on TODAY with Hoda & Jenna on March 31.
"But it makes people happy. It's like a joyful thing, you know?"
Sedgwick said she and Bacon are trying to keep things light.
"We're making fun of ourselves, which is always important. Just don't take it all so seriously, if possible," she said.
Cyrus herself gave the thumbs up to the Bacon-Sedgwick duet.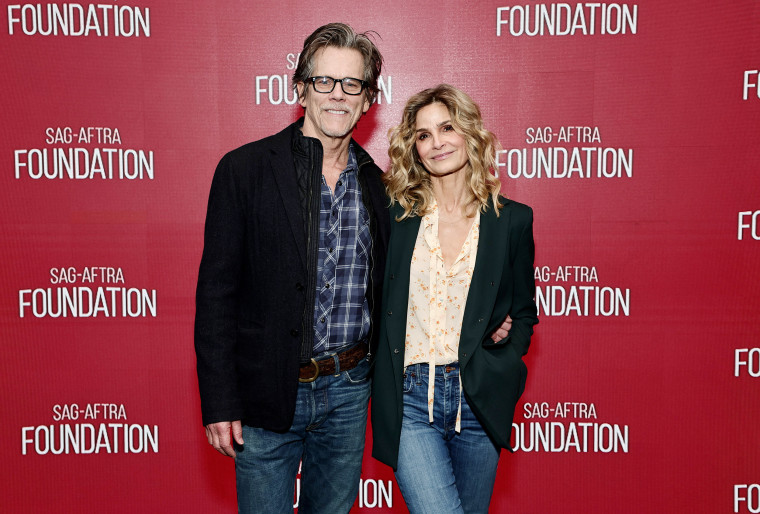 "Love this," she commented when retweeting video of their performance.
Sedgwick and Bacon collaborate on more than just pop covers, too. The Emmy winner's directorial debut, "Space Oddity," comes out March 31 and features her husband in the cast.
Was it hard to get Bacon to sign on for her movie?
"Not that hard," she said on TODAY. "I waited awhile to ask him and then he was like, 'What took you so long? Why did you wait such a long time?
The couple has been married for 35 years and both work in the public eye. Sedgwick says it's important to realize that being married isn't always a walk in the park, whether you're a celebrity or not.
"Marriage is hard. (They) don't work, so you're lucky if you make it work," she said.
"I know that they say that about Hollywood, but I think it's really across the board. I just think it's hard. And I think if you go into it knowing that it's not all going to be like a fantasy, then you're better off."