After the Jonas Brothers' concert on the TODAY plaza for the Citi Concert Series, Kevin, Joe and Nick Jonas sat down to answer eight questions before 8 a.m.
The three brothers spoke about their shared core childhood memory, which involved the youngest brother of the three, Nick Jonas.
"Seeing Nick singing on a picnic table in our apartment complex in Dallas, Texas," Kevin Jonas said. "Seeing him do that, standing up like, performing for everyone in the place, before he really could even talk, I think it was a sign."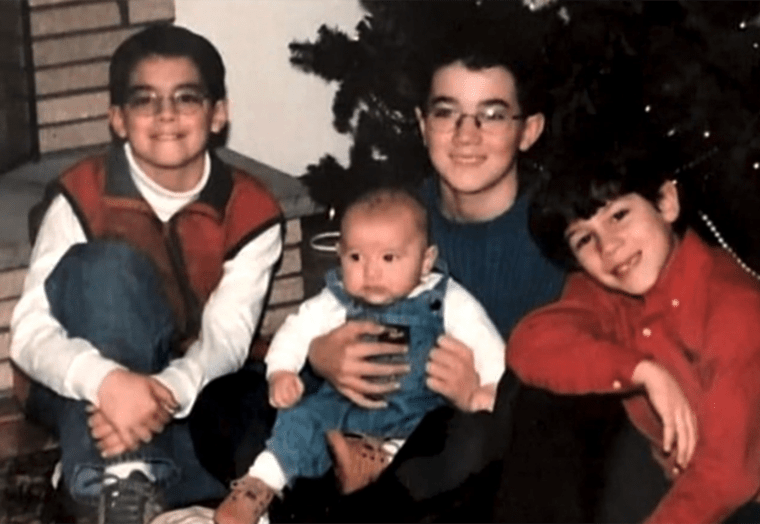 Joe Jonas said he "kind of" remembered the apartment complex production, and offered his own insight into Nick's early performances.
"Seeing Nick perform in general when he was young, seeing him full of confidence, do his thing, just really blew me away and I knew that it was something that eventually we'd all want to try out and do together," he said.
The Jonas Brothers have gone on to release six studio albums since coming together to make music in 2006, including their most recent record, "The Album," that dropped on May 12.
Nick Jonas described the inspiration behind "The Album" as "leaning into our early influences" and artists their dad had them listen to when they were young, like the Bee Gees, the Doobie Brothers and Hall & Oates.
He added he's most excited to perform "Summer Baby," a single off of their most recent album, as well as "Little Bird," which he described as a song about the three of them "all being fathers" on their tour this summer.
The brothers were also asked what advice they would give themselves 15 years ago, toward the beginning of their career.
"For me personally, I'd say chill out a little bit, you know, maybe not take yourself too seriously. Enjoy the moment," Joe Jonas said. "And then I would probably tell myself, on your 22nd birthday, one weed edible is probably enough."
And since the interview was early in the morning, the brothers also revealed their go-to coffee orders.
"Iced americano," Nick Jonas said. "Quad. Four shots. Followed up by another two for fun."
Kevin Jonas replied: "Really sending it," before saying his order is just a hot americano.
"For me, oat flat white," Joe Jonas said.