Kelly Clarkson has moved on after her divorce from Brandon Blackstock, but she has held onto her relationship with Blackstock's former stepmother, Reba McEntire.
Clarkson, whose new album, "Chemistry," chronicles her relationship with Blackstock, said June 27 on "Watch What Happens Live with Andy Cohen" that her relationship with the country music superstar has not been affected by her divorce.
"Not at all," she revealed when host Andy Cohen asked if things had changed between her and McEntire.
Clarkson, who called McEntire "one of my major influences as an artist," said her relationship with McEntire runs deep and that they chatted before McEntire joined "The Voice" for the show's upcoming season. Clarkson, of course, has a long history as a coach on the NBC competition.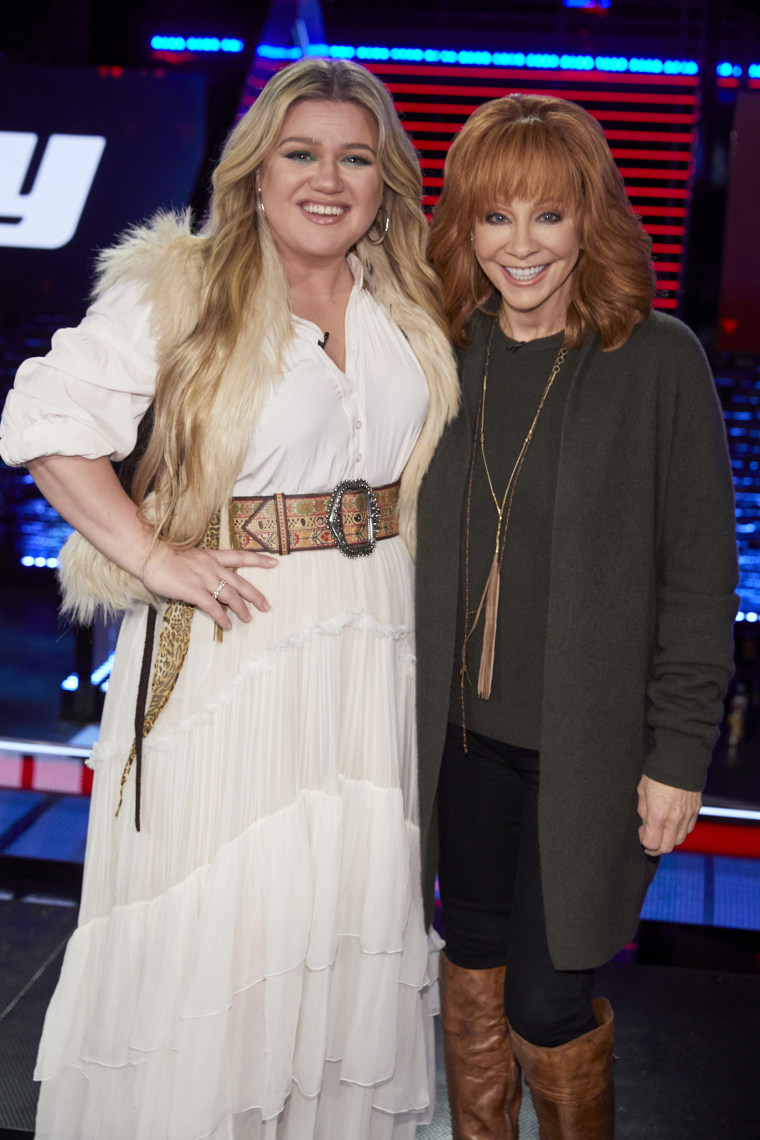 "We were friends before (Blackstock and I) even got together," she said. "As a matter of fact, literally, we were talking about before she signed up to 'The Voice,' we were texting each other about that and we text each other all the time."
Clarkson filed for divorce in June 2020 and reached a settlement in March 2022. McEntire divorced Blackstock's father, Narvel Blackstock, in 2015 after 26 years of marriage, so there's a bond with Clarkson.
"I think we're both women of sound mind that know that life doesn't work out sometimes. I mean, well, she would know best," she said while laughing. "It's literally the same thing. So, yeah, no hard feelings there, just feelings.
"We've even worked together since then, too, like via 'The Voice,' as well," she added.
McEntire has made it clear she has no interest in getting caught in the middle of Clarkson's split from Blackstock.
"Kelly and I do talk, we text and I love them both, and so I can't play favorites because I've been a friend of Kelly for a long time," she told "Entertainment Tonight" in 2021.
"Brandon's been my son forever it seems," she said. "Although he's my stepson, I still love him like he's my total — my blood, so I'm praying for them both because I love them both."
McEntire remains devoted to Clarkson.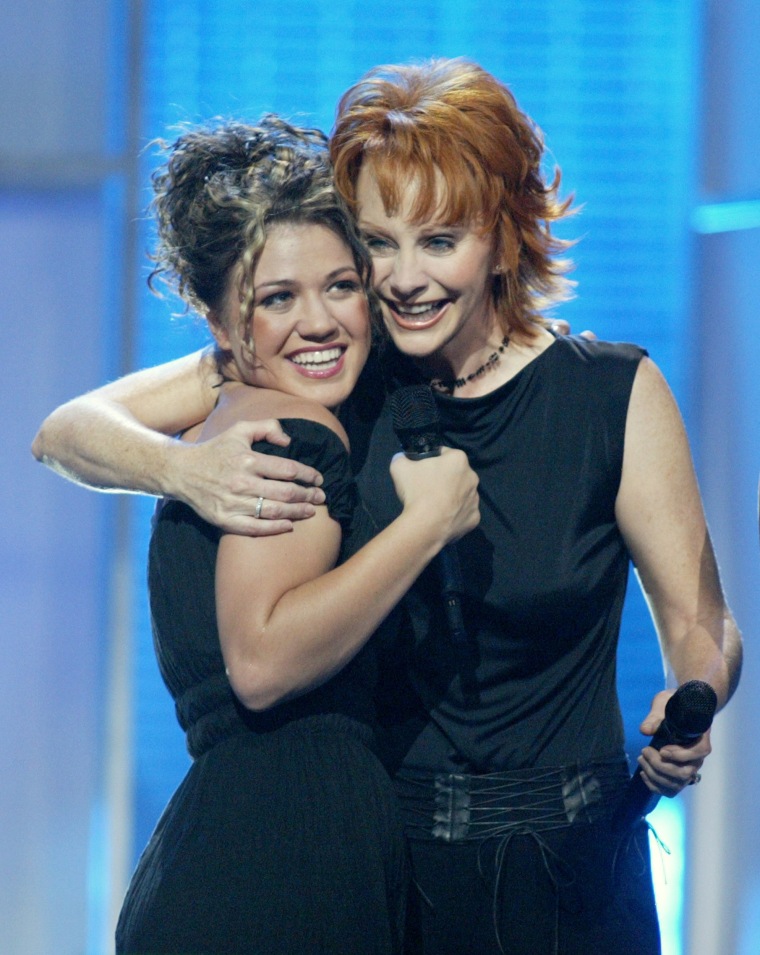 "I am so proud of Kelly," McEntire said while appearing on "The Voice" in April. "She has grown as an artist, as a teacher. From when we first met in 2000 — way back — 2002, so that was how long we've known each other. She was a baby!"
"Now, she's just matured into this wonderful woman that I am just so proud of and I love her with all my heart," she continued.
Clarkson has said she and Blackstock texted about "Chemistry" and she reminded him the album doesn't only detail the bad parts of their relationship.
"I don't even remember why or how it happened, but I was like, 'Hey, I didn't just diminish us down to one (thing),' she told TODAY last week. "You know what I'm saying? It's all in there, the ride. The beauty is in there, as well. Now, there's a lot of pain, but that's what happens, for all of us."