Though Kelly Clarkson explored the highs and lows of her relationship with her ex-husband, Brandon Blackstock, in her newest album "Chemistry," there were aspects that she kept off-limits.
Clarkson appeared on TODAY June 22, the day before the release of her 10th studio album, which was written and released in the wake of her divorce.
Despite the honest nature of the album's content and lyrics, when speaking to Hoda Kotb and Jenna Bush Hager, the singer revealed she had written several songs for the album that she ultimately didn't release because they were too personal.
"There is a point where you have kids that you go, 'Hmm, what's appropriate?'" she explained. "There's that line for me, and my line was 'What's already there? What have people already talked about?'"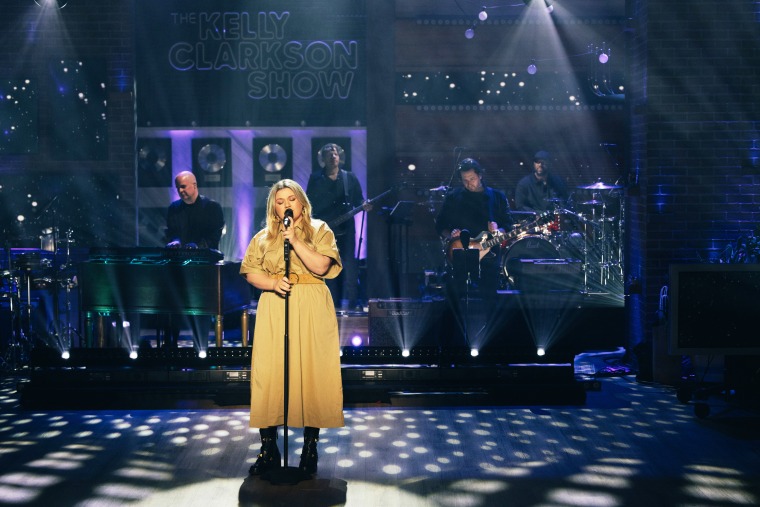 She added that on the other side of that line, there was "plenty" of material.
"There's plenty that I will never talk about because you shouldn't and that's a personal thing between me and my ex and also me and my children, that relationship."
Clarkson and Blackstock share two children: daughter River Rose, 9, and son Remington Alexander, 7.
The talk show host then joked that she has held onto the songs that didn't make it onto the record in case she ever happened to "rollercoaster back" and is "pissed."
"I kept those songs for me in a vault that you can find when I'm dead, and I don't care," she quipped.
Earlier in the show, the "Stronger" singer sat down with Carson Daly and Hoda to discuss her move to New York City, whether she was open to new romance and more about the "personal" nature of her newest album.
"It's very personal. And I've always released personal music — I think I'm that kind of writer in general, everybody knows that," she said. "I think when you have kids — you both have kids, too — you kind of debate, 'What am I going to do here?' So I was very selective about the songs I picked for the album."
Clarkson also shared whether she thought about Blackstock listening to the album. 
"No," she replied. "I don't know if he'd care either way."
However, the former couple, who separated after seven years of marriage in June 2020, did have a text exchange about the record, Clarkson revealed. 
"I don't even remember why or how it happened, but I was like, 'Hey, I didn't just diminish us down to one (thing).'" She said. "You know what I'm saying? It's all in there, the ride. The beauty is in there, as well. Now, there's a lot of pain, but that's what happens, for all of us."