Kelly Clarkson wants to squash the yearslong rumor that she and Carrie Underwood do not get along.
During a June 27 appearance on "Watch What Happens Live with Andy Cohen," Clarkson answered a question from a fan who wanted to ask about her relationship with fellow "American Idol" champion Underwood. But before the fan could finish her question, the singer said, "I think I know where you're going with this."
Clarkson won the very first season of "American Idol," and Underwood took home the crown in Season Four. Both women have become two of the most successful artists from the show.
"People always pit us together, and we don't even know each other well enough to be pitted against (each other)," Clarkson said. "Like, literally we've run into each other a handful of times, and there's no beef between us. There's nothing between us. We don't know each other. We've literally run into each other a few times."
At that point, Cohen asked the fan to finish her question, and she said she wanted to know how Clarkson felt when she had Underwood as a guest on her talk show.
Clarkson, who immediately smiled and hopped out of her seat for a moment because she realized she jumped the gun on what the question would actually be, said it was an "awesome" experience.
"It was great to have her on the show. I think the thing that was cool about it is that everybody always pits us against each other, and I don't know why they do it," she said. "They don't do that with dudes. They only do that with females. And, I'm like, we don't even know each other well enough to do that. But, I think that I'd love to have her there in person. It was during COVID, so it was over Zoom, which is fine. But, it'd be cool."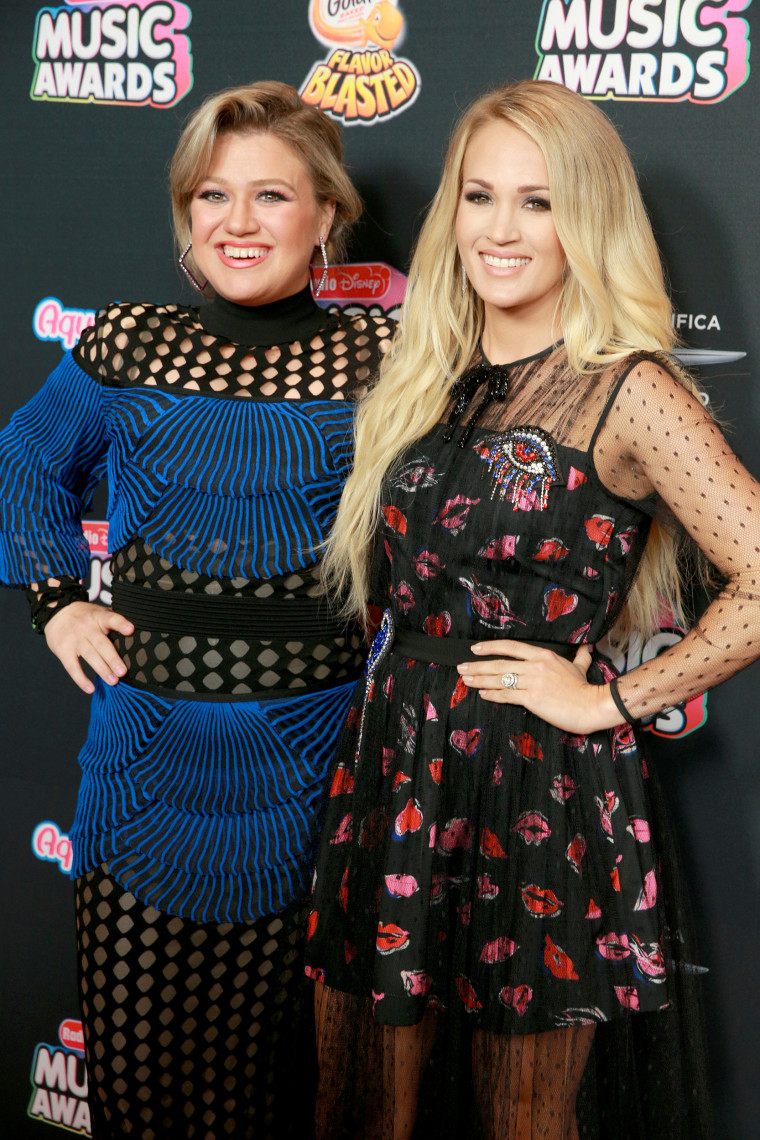 Clarkson and Underwood's supposed feud seems to have started when people began comparing their success online after the singers won their respective seasons of "American Idol."
In 2018, Clarkson responded to the rumors when she saw an online poll about her and Underwood that asked fans which of the two was the more "iconic" "Idol" winner.
"I think we're both winning in life and pretty blessed!" Clarkson tweeted. "Singers, mamas, CEO'S.... #AmbitiousBlondes go ahead @carrieunderwood."
Underwood, who also responded, wrote, "Whatever, girl, I voted for you! But seriously, I do wish more publications would just celebrate women's success without pitting them against each other...Just my thoughts...anyway...Love ya'! Hope you're well!"