Kelly Clarkson and an old friend teamed up to put a fresh spin on an Oscar-winning favorite.
Clarkson and Corey Ward, who made it to the semifinals on the Grammy winner's team during the 20th season of "The Voice" in 2021, covered "Falling Slowly" from the movie "Once" during the "Kellyoke" portion of "The Kelly Clarkson Show" on Feb. 16.
Ward, with guitar in tow, took the lead on vocals as the song got underway, before Clarkson joined in. They offered a compelling and inspiring take on the ballad, highlighted by Ward's stellar singing. Clarkson's presence was definitely felt in the performance, but she left plenty of room for Ward to shine, with her own vocals lending more than a helping hand as they both soared.
Fans were blown away by the duet.
"I loved this song and I love how Kelly gave the spotlight to Corey more during this performance and his voice is beautiful," one person commented on YouTube.
"Kelly's ability to harmonise is second to none, she makes everything sound better," another person gushed.
"Wow. This is just incredible," someone else wrote.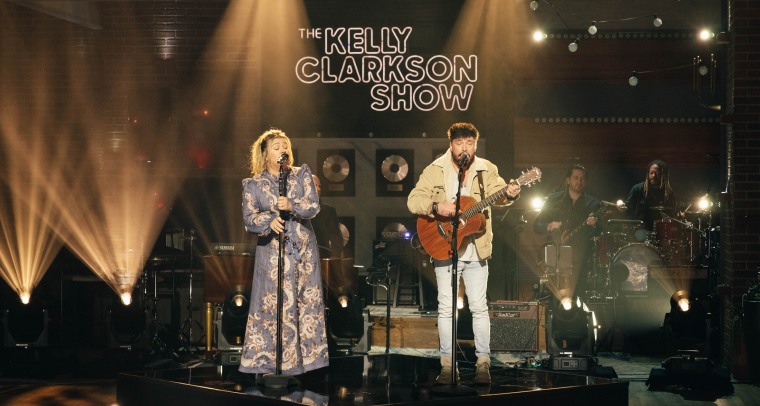 "Falling Slowly," which won the Academy Award for best original song in 2008, was written and performed by Glen Hansard and Markéta Irglová and was featured on the "Once" soundtrack.
Clarkson has recently taken to performing with other artists on her show. Earlier this month, she belted out a pair of tracks with Pink on one episode and followed it up by singing one of Michael Bolton's biggest hits with him.