Kelly Clarkson has done the Piano Man proud.
Clarkson covered Billy Joel's "My Life" during the "Kellyoke" portion of her talk show on March 15.
The "Voice" coach provided a fresh approach to the classic rock hit, using her powerful vocals to help make it her own, while still retaining the upbeat tempo that fans have come to love. She also looked like she's having tons of fun, smiling and even winking to the camera while singing the line, "I don't need you to worry for me 'cause I'm alright."
Fans couldn't get enough of Clarkson's cover.
"I love her energy, it reflects to how good performer she is. I love the vibe with this performance," one person wrote on YouTube.
"This is a great song for Kelly Clarkson, she can sing almost anything, she's amazing," another fan raved.
"Everything Kelly sings is great, but wow!! Billy Joel would really be proud of her on this song!!!" someone else gushed.
"Now I need this as a duet version, Queen and King of music together!" one fan suggested.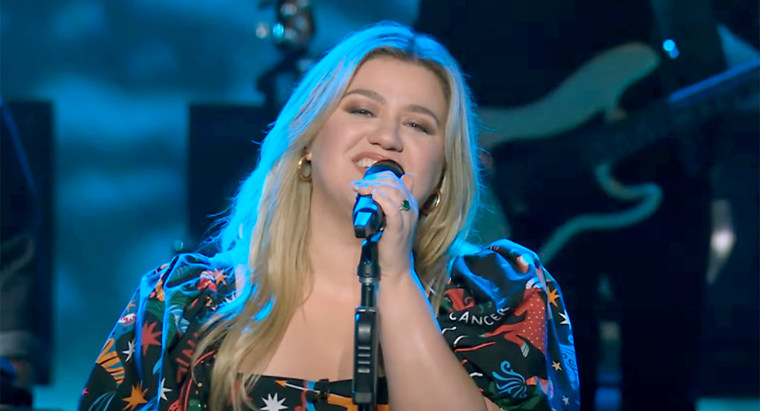 Even people who don't like "My Life" were blown away.
"This is the first time I liked this song. Kelly's voice is phenomenal," one person commented. 
Released in 1978, "My Life" was a single from Joel's album "52nd Street." The song hit No. 3 on the Billboard Hot 100.
Joel, of course, is no stranger to pop stars showing him some love.
Last year, he and Olivia Rodrigo teamed up to cover his hit "Uptown Girl" when he performed at New York City's Madison Square Garden.
Last week, he joined Stevie Nicks to sing her classic "Stop Draggin' My Heart Around," as well as his ballad "And So It Goes," when they opened their joint tour in Inglewood, California.