Iman is paying tribute to her late husband David Bowie to mark what would have been his 76th birthday. 
On Sunday, Jan. 8, Iman shared a black-and-white photo of Bowie on Instagram, which was shot by photographer Bruce Weber. The photo was originally taken in 1995 in South Africa as part of a spread for Vogue magazine, according to Vanity Fair.
In the caption, Iman penned a brief message, writing, "January 8th #BowieForever."
Bowie died on Jan. 10, 2016 at age 69 from liver cancer. 
Iman and the "Heroes" singer were married from 1992 until his death. The couple had one child together, daughter Alexandria Zahra Jones, 22. Bowie also shared son Duncan Zowie Haywood Jones, 51, with his ex-wife Angie Bowie, whom he was married to from 1970 to 1980.
Prior to her nuptials with Bowie, Iman was married to Spencer Haywood from 1977 to 1987. They share one daughter, Zulekha Haywood, 44.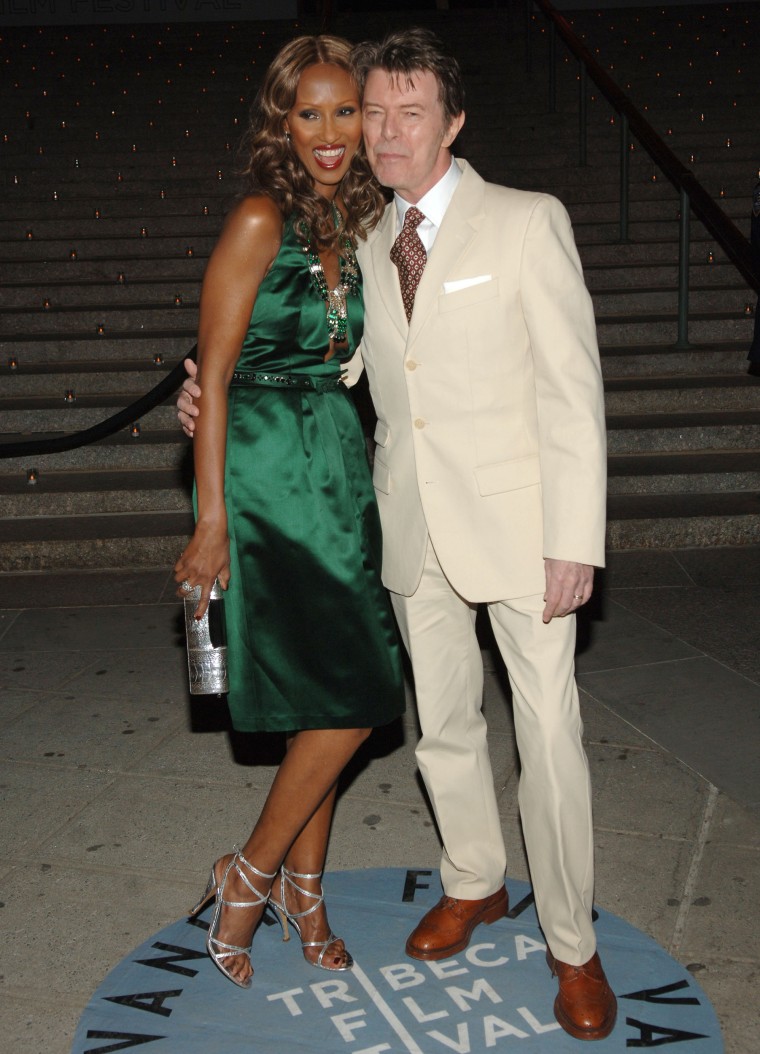 In October 2022, Iman joined Hoda Kotb on an episode of TODAY Show Radio at SiriusXM and said that she thinks about Bowie "every day and every minute."
"I think of him all the time," the 67-year-old model said. "People say 'your late husband' and I say, 'Don't call my husband late. He's not my late husband. He's my husband, and he'll always be.'"
Iman reflected on one of her wishes in life, telling Hoda, "If there is an afterlife, I'd like to see my husband again. That's the one I want."
In the years since his death, Iman said that she's "always open to love" but is not seeking out the same type of romance or relationship as she'd had with Bowie. She explained, "I just don't know if I'm open to that kind of relationship. It's only been six years, so I'm not open to it now."
During a November 2021 appearance on TODAY, she said that when her younger daughter had asked if she would remarry after the death of her husband, she immediately said she would not, adding, "This was truly the love of my life, and I just wait until I meet him again."
Iman revealed that it took her several years following Bowie's death to face her grief, taking the opportunity during the early days of the pandemic and lockdown to mourn.
"I had a daughter who was a teenager when her father passed away, so I was really more concentrated in helping her go through her grief," she said. "But I thought, oh yes, I did go through my grief, but I actually did not."
She continued, adding, "Last year I went to my house estate, this beautiful property that I haven't spent time there since my husband passed away, and there I was stuck for the year and I was forced to deal with it."
"All of a sudden grief knocked on the door and became a companion," she revealed. "And I went through all of it, and now it is the joy that I remember."