Grandmaster Flash is in awe of how hip-hop went from a genre he and his friends pioneered by walking around with boom boxes to a Grammy-winning genre leading the entire music industry.
The 65-year-old is credited with helping create the genre 50 years ago with his group, Grandmaster and the Furious 5, who rose to fame in the '70s and '80s in the Bronx. They became the first hip-hop group inducted into the Rock & Roll Hall of Fame in 2007.
Now, Grandmaster Flash is championing a new museum celebrating hip-hop that is set to open in the Bronx next year.
During a taped interview with TODAY's Craig Melvin, which aired on Feb. 6, Grandmaster Flash reflected on his feelings about the museum, calling it a "humbling" moment.
"Takes me back 50 years," he said. "We'd get a couple of shopping carts and take the speakers and create some records and go to the nearest park and just play. And then to get here, is very humbling."
Grandmaster Flash, whose real name is Joseph Saddler, led a group tribute performance to hip-hop at the Grammy awards on Feb. 5. The performance included some original trailblazers, like Queen Latifah, Ice T, Missy Elliot and LL Cool J, as well as some newer artists carrying the torch now, such as Lil Baby and Glorilla.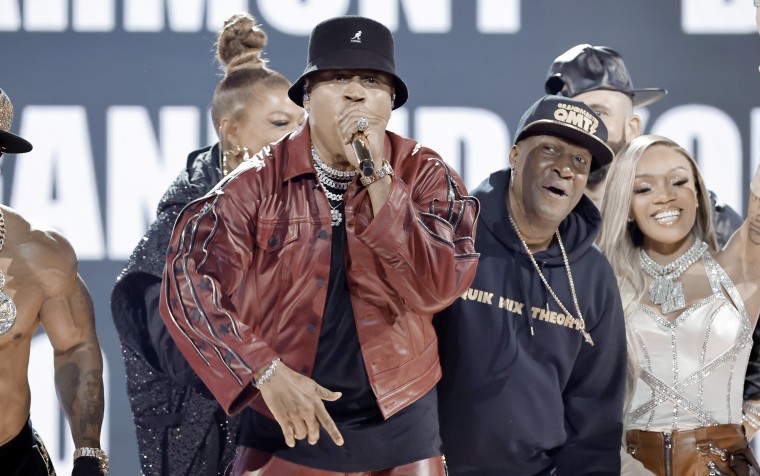 Grandmaster Flash told Craig his ear for music was trained thanks to his sisters, who played so many different types of music during their childhood, such as disco, funk, pop and rock.
"I was really lucky to grow up with this kaleidoscope of music," he said.
That exposure inspired him to see what he could create himself. Scratching, sampling and other D.J.ing techniques started off as ways for him to explore the possibilities of music, he said. They turned into hip-hop staples still used by artists today.
50 years of hip-hop
Grandmaster Flash helped create the genre in 1973, paving the way for it to become mainstream as other artists started making music.
Hip-hop is the most influential genre and is known for production techniques such as scratching and sampling.
The Universal Hip Hop Museum is opening in the Bronx next year.
Grandmaster Flash said the genre has evolved significantly since he started it. When Craig asked whether he listens to music now and thinks, "This is not what I intended," the D.J. said the opposite is true: He welcomes the change.
"I'm happy," he said. "Something that is loved by so many people has to change and has to go through its changes and do different things. It has to. Otherwise, it's stagnant and it doesn't grow."
Hip-hop and its journey to becoming the most popular music genre in the world will be honored in the 50,000 square foot museum opening in the Bronx next year. The Universal Hip Hop Museum will feature interactive exhibits, a radio station and a restaurant.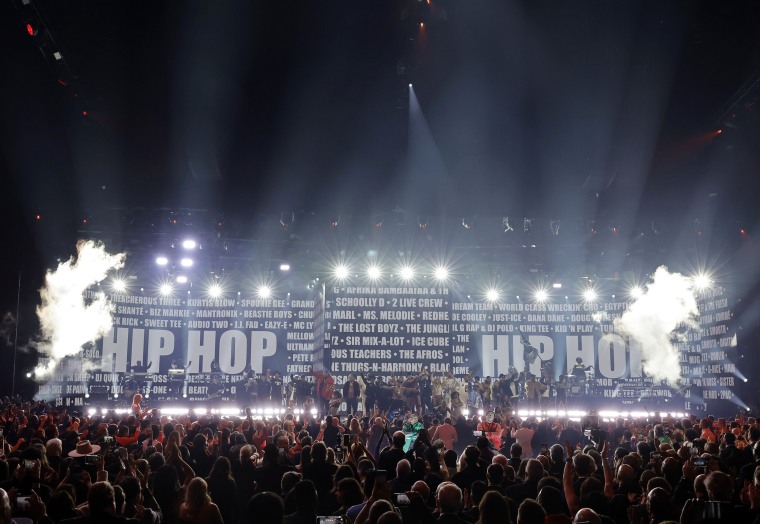 The museum's executive director, Rocky Bucano, told Craig that visiting it will be like "walking into the evolution of hip hop history."
He said hip-hop remains a part of every day life because it was created by every day people.
"This culture was created by Black and brown kids from the projects, from the hood," he said. "This culture has saved so many kids' lives by giving them an outlet to become something."
He said personal expression that becomes universal helps kids feel seen and heard.
"No matter where you go, the youth have the same issues," he said. "This music speaks to them."