Foo Fighters and their fans gave a warm welcome to new drummer Josh Freese as the band kicked off its first tour since the 2022 death of longtime drummer Taylor Hawkins.
"Welcome to the Foo Fam @joshfreese," the band captioned a photo on Instagram that showed Freese crossing his drumsticks over his head while onstage with singer-guitarist Dave Grohl and other band members May 24 at the Bank of New Hampshire Pavilion in Gilford, New Hampshire.
Freese shared the same image on his own Instagram page, captioning it, "Surreal, bittersweet, optimistic."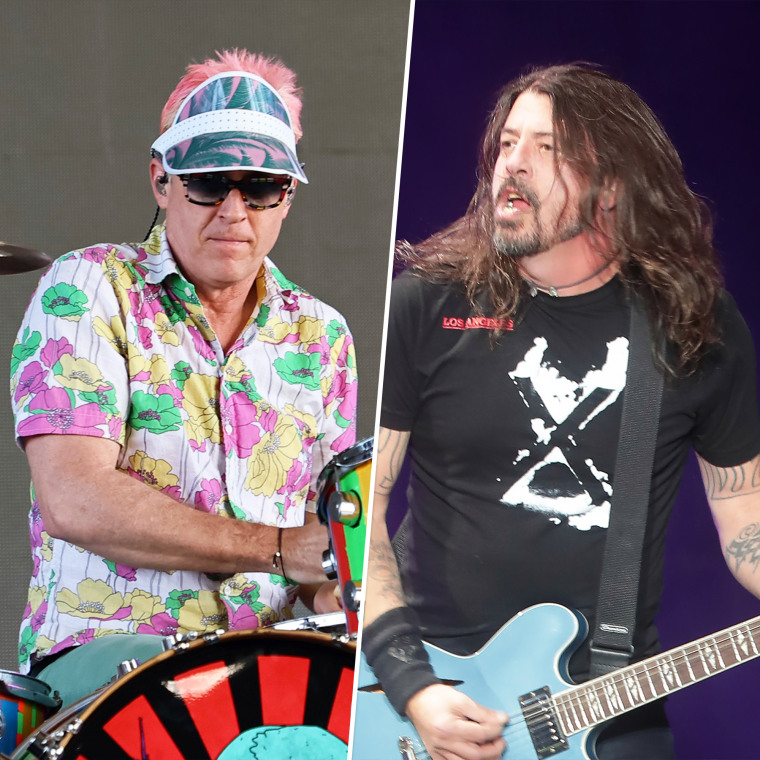 Fans popped into the comments of both the band's post to express their support — and their confidence in Freese, whose rock credentials include stints with Nine Inch Nails, Guns N' Roses, and Sting, among other acts.
"Josh fits like a glove! Taylors spirit will always be present!" gushed one.
"Best dude for the job," wrote another.
Earlier this month, Foo Fighters announced that Freese would be their new drummer, roughly a year after Hawkins died in March 2022 at age 50 while on tour with the band in South America.
The band shared the news during a live-stream rehearsal that showed Freese jamming with Grohl and other band members in preparation for the new tour.
The Foo Fighters also shared a video from the event on Instagram that showed Freese rocking out to "Under You," a new song from the band's upcoming album, "But Here We Are," out June 2.
The 10-track album, the band's first since Hawkins' death, was described in a press released as a "brutally honest and emotionally raw response" to a year of "staggering losses."
The new album, the release said, is a "testament to the healing powers of music, friendship and family."
According to Variety, Freese was among the dozens of musicians, including Paul McCartney, Oasis' Liam Gallagher and Queen's Brian May, who helped honor Hawkins in September 2022 at special tribute concerts in London and Los Angeles. 
Several fans noted Freese's tribute concert performance. "When he was playing at the tribute show, I said aloud 'I hope he plays with them again,'" wrote one.
Hawkins' 17-year-old son, Shane, also joined his late dad's band members in London to play drums on on early Foo Fighters' hit "My Hero."