Dolly Parton is feeling iffy about the AI life.
The country music legend, 77, revealed that she isn't interested in living and performing music forever in AI form while speaking at a London press conference June 29 to promote her upcoming rock 'n' roll album, "Rockstar."
"I think I've left a great body of work behind," said the "Jolene" singer, but as for becoming an eternal 3D hologram, Parton was skeptical.
"I'll have to decide on how much of that high-tech stuff I want to be involved in because I don't want to leave my soul here on this Earth," she explained. "I think with some of that stuff, I feel like I'll be grounded here forever. When I'm gone, I want to fly with it."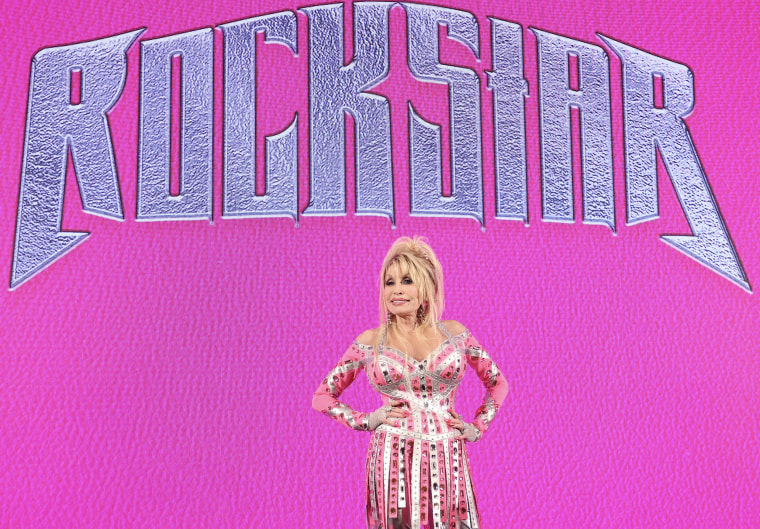 Parton was certain that when the time comes, her work will live on without her. "I'll be around. We'll find ways to keep me here," she said, adding, "I ain't leaving anytime soon, if I can help it."
As for the idea of artificial intelligence, Parton joked that it was a concept she was personally familiar with. "Any intelligence I have is artificial. Everything I have is artificial," she said, laughing.
Parton opened up about making "Rockstar" when she spoke with TODAY's Hoda Kotb last December.
"I really think it's some of the best work I've ever done," she said. "I think so. Only because it's different for me. I wanted it to be good."
The "9 to 5" singer told Hoda she was inspired to record an album of rock songs after she was nominated to the Rock & Roll Hall of Fame, an honor she initially declined.
"I never thought of myself as a rock star," she said. "I found out later that they give it to you if you've influenced other people. I found out more about it. But I had said at the start I didn't want to accept it because I didn't think I'd earned it. And still ain't sure."
"I thought, 'Well, if they wanna give it to me anyhow, I'm going to accept it gracefully,'" she added. "And then I'm gonna go ahead and do a rock album and just make the most of it."
One fan who's excited about the album? Parton's rock-loving husband, Carl Dean.
"Well, he's praying for me, I think," said Parton, laughing. "I guess he's hoping I can pull it off."