If you're going to try something new, there are worse ways to do it than with Dolly Parton lending a hand.
Garth Brooks will host an awards show for the first time in his career, when he and the "Jolene" singer team up to emcee the 58th Academy of Country Music Awards, TODAY revealed March 29.
The ceremony will stream live on Prime Video from Ford Center at The Star in Frisco, Texas, on May 11 at 8 p.m. EDT. An encore presentation will be available the next day to stream for free on Amazon Freevee.
While this will mark Brooks' first foray into hosting an awards show, it will be a return for Parton, who hosted the ACM Awards in 2022 and 2000.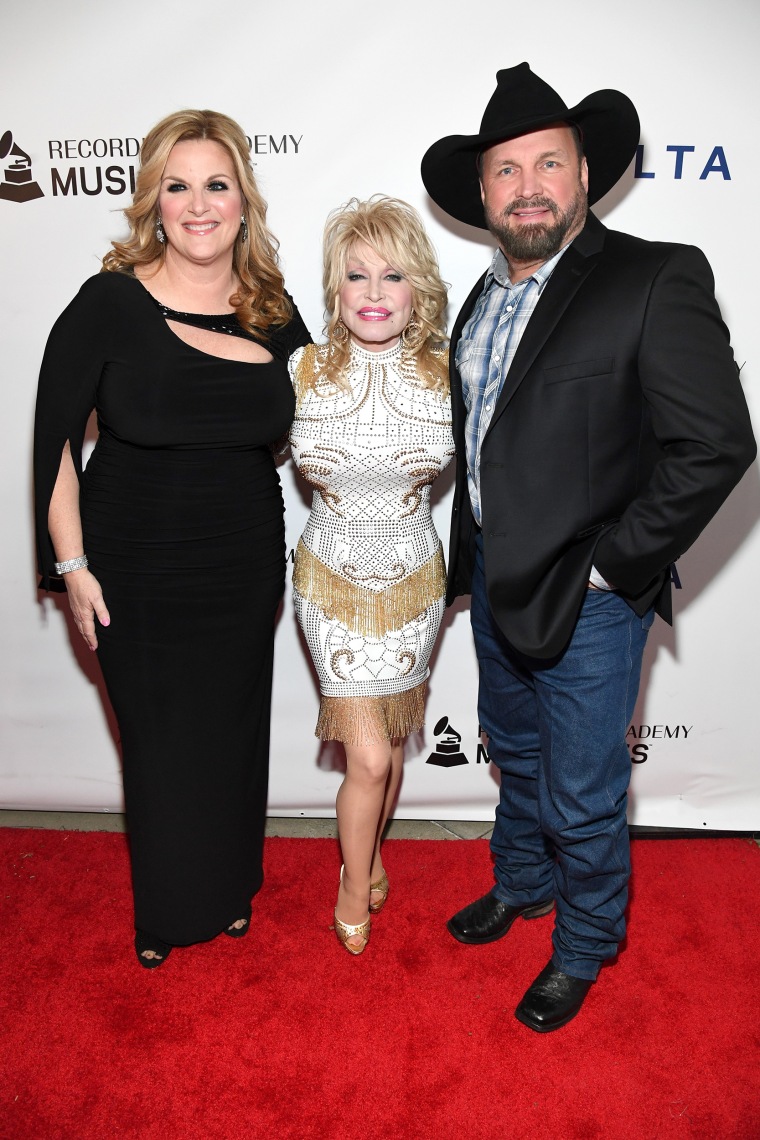 "Anyone with Dolly Parton makes a fantastic couple," Brooks said in a statement. The gig will happen about a week before he kicks off a Las Vegas residency at The Colosseum at Caesars Palace on May 18.
"The ACM Awards is the world's biggest and most groundbreaking country music awards show and the only one to stream live across the globe thanks to our partners at Prime Video, so there is no host pairing more appropriate than music's most iconic global superstars, Dolly Parton and Garth Brooks," said Academy of Country Music CEO and ACM Awards executive producer Damon Whiteside.
Parton is ecstatic to reprise her role with the show.
"I am thrilled to return to host the ACM Awards, this time with my friend Garth," she said.
"While I've had the pleasure of spending time with him throughout the years, I can't believe we've never had the chance to work together. In addition to getting to see all this great new talent in country music, I am excited to have the chance to premiere the lead single from my upcoming rock album on the show!"
Parton, of course, is referring to the rock 'n' roll album she will soon release.
"I really think it's some of the best work I've ever done," she told TODAY's Hoda Kotb in December. "I think so. Only because it's different for me. I wanted it to be good."
The Rock & Roll Hall of Famer also has an all-star lineup of friends who will appear with her on the album.
"I've got a lot of wonderful, iconic songs that people love, and a lot of wonderful, iconic singers joining me on them, like Elton John is on one of the songs he wrote," Parton said January on "The Rachael Ray Show."
"Of course Paul McCartney sings with me on 'Let It Be,' and we've got John Fogerty. Stevie Nicks and I just finished our song, and hopefully we're going to have Cher and Annie Lennox. Got Joan Jett. We've got all kinds of wonderful people are going to be on the album."