Cher is remembering Tina Turner's enduring spirit and infectious laugh as the legendary singer "fought this sickness for such a long time" before her death.
The fellow music icon shared memories of her good friend and the fitting last gift Turner gave to her in an interview on "The Beat with Ari Melber" on MSNBC May 24. Cher's recollections came after Turner died at 83 her home in Switzerland after a long illness.
"First, she fought this sickness for such a long time and she was so strong as you would think she would be," Cher said. "And then towards the end, I know that she told me once, she said, 'I'm really ready. I just don't want to put up with this anymore.'"
Cher, 77, visited her regularly "so that she knows that we haven't forgotten her." Turner had been open in recent years about her health struggles, including a stroke, intestinal cancer, high blood pressure and kidney failure, as well as post-traumatic stress disorder from her relationship with ex-husband Ike Turner.
"She was having a good time in spite of the fact that she was really sick, and not wanting people to know about it," Cher said. "She had her dialysis machine in her house. That's how she was doing it."
Cher recalled their "distinct laughs" as the two spent time together. She also remembered Turner in a chaise lounge looking serenely at the lake outside her home during their visits.
Cher said Turner's final gift to her was a pair of "Tina Turner shoes," referring to the type of iconic high heels Turner wore during her '80s global stardom while performing hits like "The Best" and "What's Love Got To Do With It."
Cher remembers Turner wearing "big high heels" like "they were nothing."
The two formed a close friendship after Turner left the abusive relationship with Ike Turner. The two sang duets together on Cher's popular variety shows in the 1970s.
Cher first knew Turner she was still with her ex-husband, saying that she was "so thrilled" when their marriage ended and could see Turner "being able to take a big breath."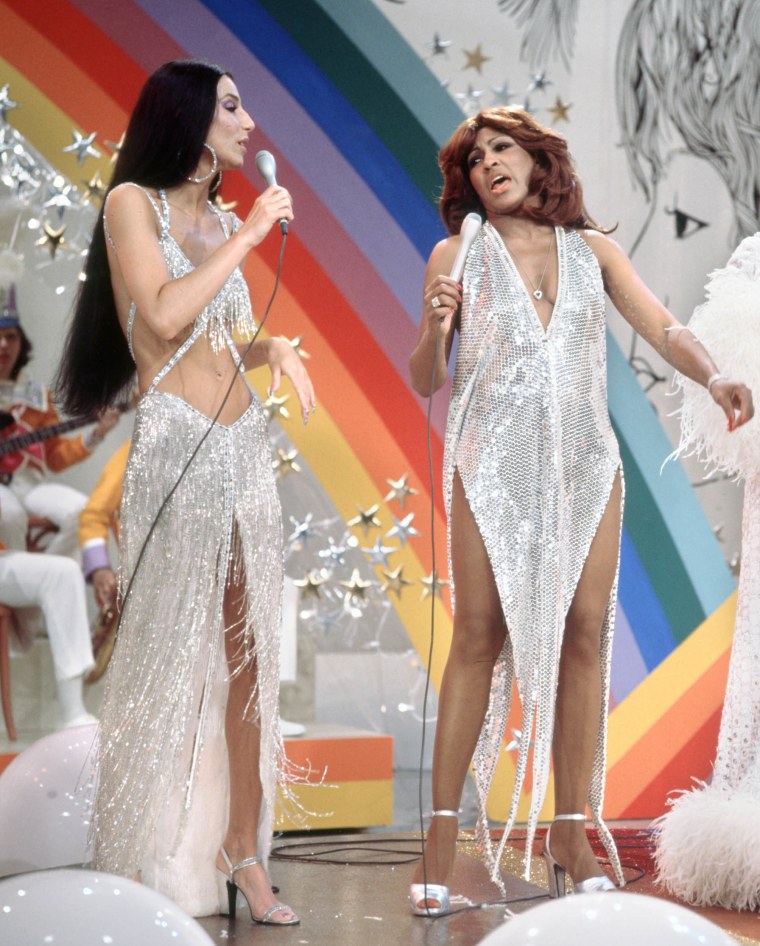 Cher took inspiration from Turner's personal journey from emotional and physical abuse to a rebirth as an artist who became an MTV fixture in the 1980s.
"She's one of the great artists in our in our generation," Cher said. "There was no other person like her. There was no other person who could even come close to who she was.
"As a woman, she gave you lots of strength," she continued. "And I'm sure she's encouraged so many young people, but she gave me lots of strength sometimes, and I gave her lots of strength, too. I think we were perfect friends for each other, truthfully."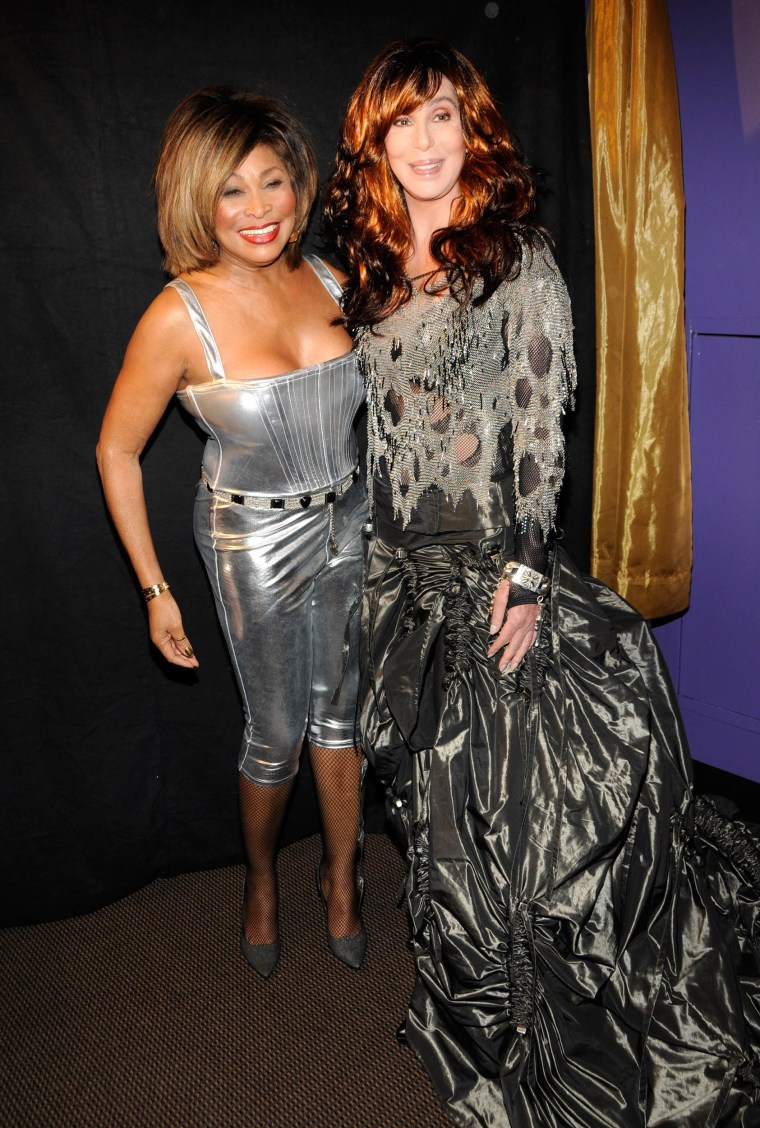 She said Turner was a "force" when it came to facing obstacles as a woman in the music business and in her personal life.
"She might not have won every battle but she fought every war," Cher said.
She remembered seeing Turner for the first time at the Cow Palace outside San Francisco.
"I felt it was like the oxygen was kind of being sucked out of the hallway," Cher said. "And she came down and she came by me and she stopped and she looked at me and she smiled, and she kept going."