Beyoncé and the horse she rode in on have set fans and social media ablaze.
The Grammy-winning hitmaker released the cover of her upcoming album "Renaissance" on Thursday, and it's a stark, simple image that has raised eyebrows all over. The picture is of Beyoncé, 40, dressed in little more than silver spiky chains, riding bareback across a silvery horse that seems threaded with lightning.
She posted the cover on Instagram, writing, "Creating this album allowed me a place to dream and to find escape during a scary time for the world. It allowed me to feel free and adventurous in a time when little else was moving. My intention was to create a safe place, a place without judgment. A place to be free of perfectionism and overthinking. A place to scream, release, feel freedom. It was a beautiful journey of exploration. I hope you find joy in this music. I hope it inspires you to release the wiggle. Ha! And to feel as unique, strong, and sexy as you are."
Whew! That is a statement, not just in words but in a single picture. "Renaissance" is the first studio album from Beyoncé in six years (her last was 2016's "Lemonade"), and it's due out July 29.
But for all her words about freedom and escape and finding your wiggle space, fans actually saw other suggestions in the picture. The obvious one is of Lady Godiva, but it also could be a callback to another classic image — that of Bianca Jagger riding into legendary 1970s New York City club Studio 54 on a horse: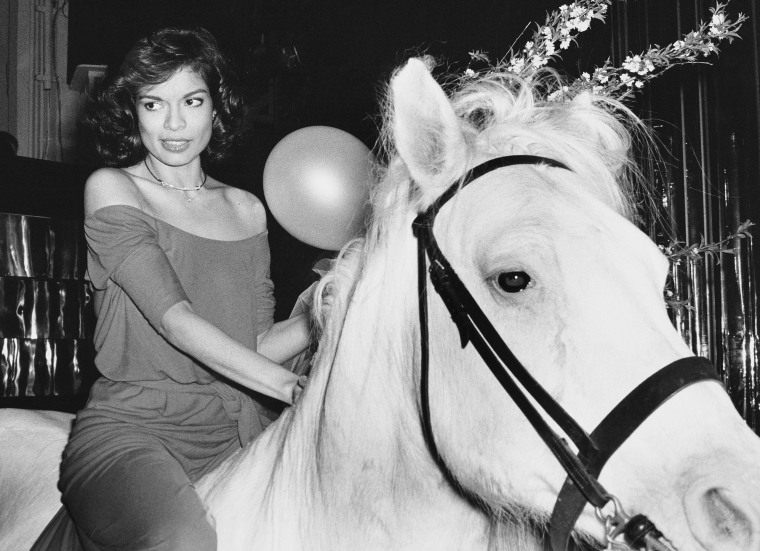 Certainly, that's how social media fans are framing it. Noted @supergilles, "Beyoncé finna bring back Studio 54 single-handedly."
A user named @gugafilm tweeted in Spanish (translation by Google), "Studio 54, She's not kidding, #Renaissance it won't be simple. It will rock the body with references and militancy yes. Come #Beyoncé"
Some fans went for a simple emotional response, like @dylanspovv who replied to the album cover (along with a gif of Oprah Winfrey), "IM SCREAMING."
The image also echoes the cover of the new British Vogue, in which the former Destiny's Child singer again sits atop a horse, though with a more clothing on (the horse also has a saddle in that image).
It's been a minute since Studio 54 was a mover and shaker in New York City, but when it opened in 1977 it was the hot hangout, with long lines and an exclusive admittance policy. Everyone who was anyone was there, and it was regularly filled with celebrities letting their hair down. (Or their manes, as the case might be.) It closed in 1986, long after disco went out of fashion.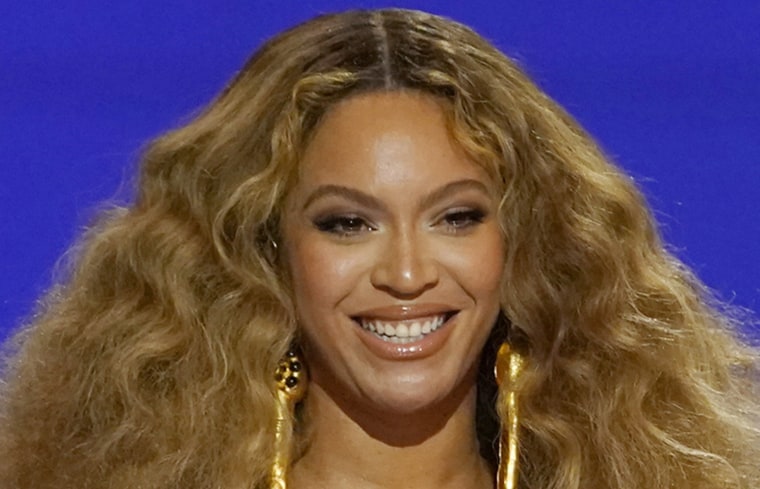 But if anyone can bring disco and Studio 54 back, it's the uber-trendsetter Beyoncé. She released "Break My Soul" from the new album on June 20, and it's easy to imagine the new release becoming the sound of summer '22.
Some fans are already there, at least in their imaginations. Writes @Nottbenry, "With this Beyoncé single in Turing every room I enter into Studio 54 in its hay day."
Adds @heyshanbailey, "Drake and Beyoncé over here trying to bring Studio 54 vibes back in 2022. We gonna be dancing all summer!#beyonceisBACK"
And nobody's going to say "neigh" to what Beyoncé wants to do!