Bebe Rexha has given a glimpse at the bruising aftermath after she was smacked in the face by a cell phone thrown by a concertgoer in New York City.
The pop star, who was taken to an area hospital following the incident, posted a pair of photos on Instagram on June 19 showing a bruised left eye and bandages across her left eyebrow.
"Im good," she captioned a photo of her giving a thumbs up.
Fans and friends responded with messages of support.
"Love you girly.. I'm so sorry this happened to you 😣" singer Demi Lovato commented.
"Love you mami," pop star Katy Perry wrote.
"I'm completely disgusted. I'm so sorry this happened to you," WWE wrestler Natalya Neidhart wrote.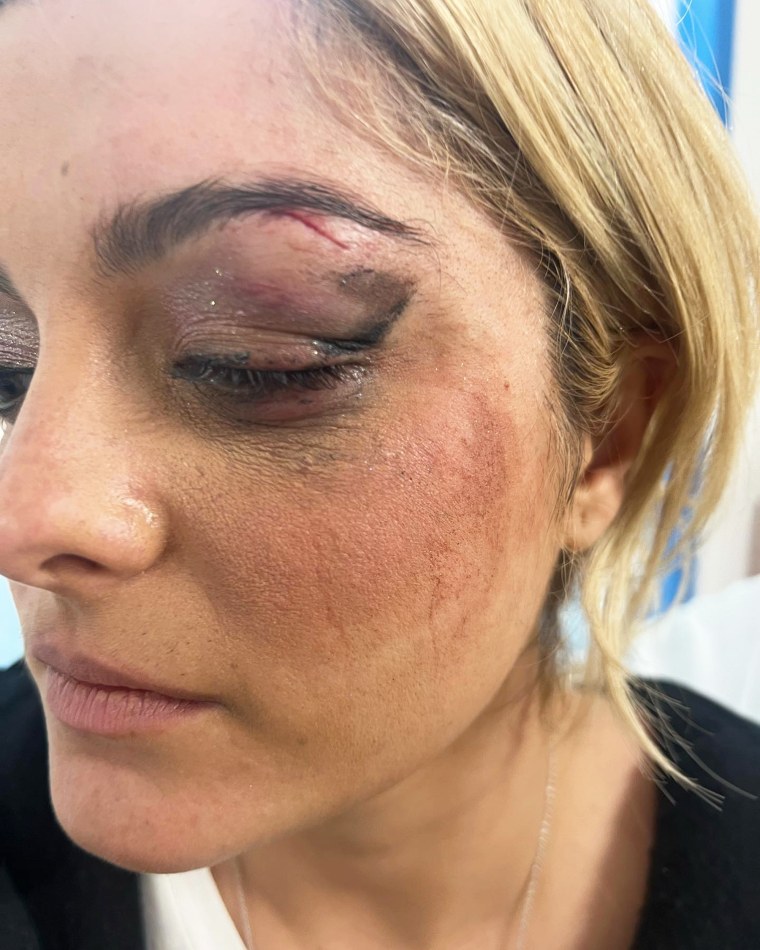 Rexha, 33, also shared a TikTok video of her removing her sunglasses to show off her shiner while singing, "I'm good, yeah I'm feeling all right.'"
The line is from the lyrics in "I'm Good (Blue)," her remix with David Guetta.
Her show at The Rooftop at Pier 17 in Manhattan on June 18 was cut short after Rexha was struck by the flying phone.
Video of the incident shows Rexha covering her face and dropping to her knees after being hit, while crew members rush to assist her.
Nicolas Malvagna, 27, of Manalapan, New Jersey, was arrested and charged with misdemeanor counts of assault, aggravated harassment, and attempted assault, according to the Manhattan district attorney's office.
According to court documents, he said he threw the phone because he was "trying to see if I could hit her with the phone at the end of the show because it would be funny," NBC New York reported.