Adam Lambert says he endured homophobia while competing on "American Idol" in 2009.
Lambert auditioned for the show in 2008, by which time he had been out of the closet to his family and friends for eight years, reports People.
"I was very comfortable and secure with who I was," he told the magazine.
Lambert, 41, would go on to finish as the runner-up to Kris Allen. He never publicly revealed his sexuality while on "American Idol," but he didn't shy away from it, either.
"It was never a secret," he said. "During the live broadcast, there was no one asking me what my sexual preference was, and we weren't allowed to do interviews during the show back then because they wanted to keep everyone on a level playing field."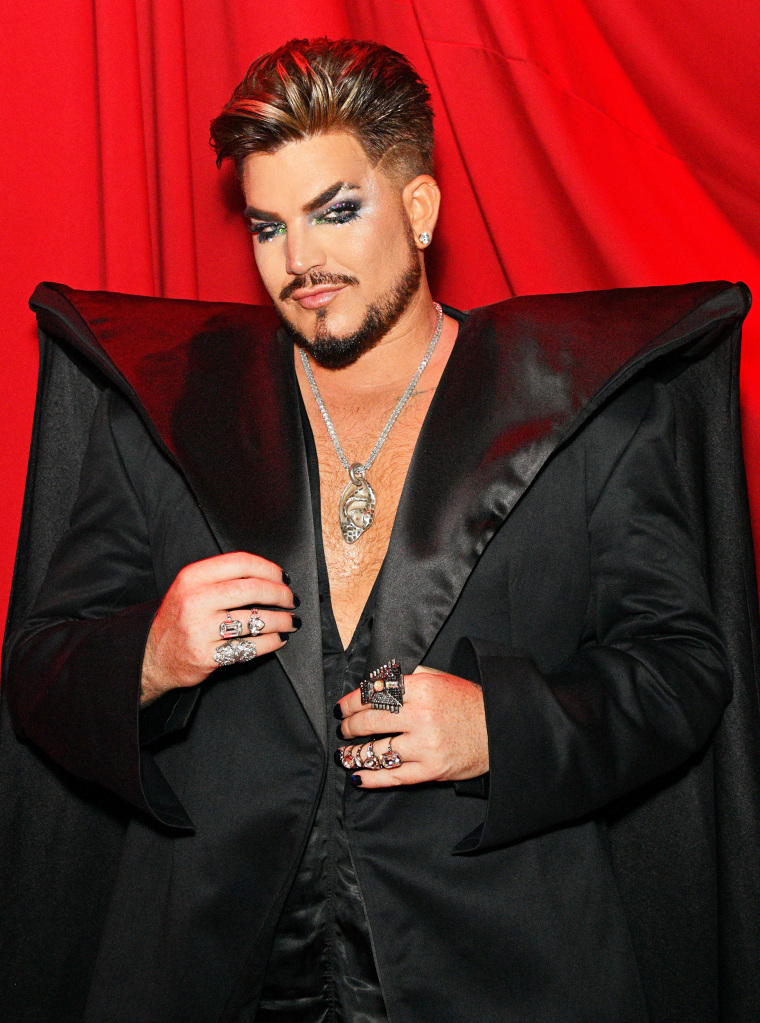 Pictures of Lambert kissing another man made their way to the internet in the weeks before the "American Idol" finale, sparking backlash. He tells People he felt "ashamed."
"It was like I was going backwards in some ways," he said.
Lambert said the experience had an impact on him and the career that came after "American Idol."
"It made me stronger and informed the kind of art that I wanted to make," he said.
"American Idol" did not reply to NBC News' request for comment on the matter.
Lambert, who has been dating Oliver Gliese, 27, since 2020, officially came out to Rolling Stone in 2009 and has enjoyed a stellar career since, performing with Queen and releasing four albums, with his fifth, "High Drama," coming out Feb. 24.
Lambert leaned in and made waves while performing at the American Music Awards in 2009 when he kissed his keyboard player.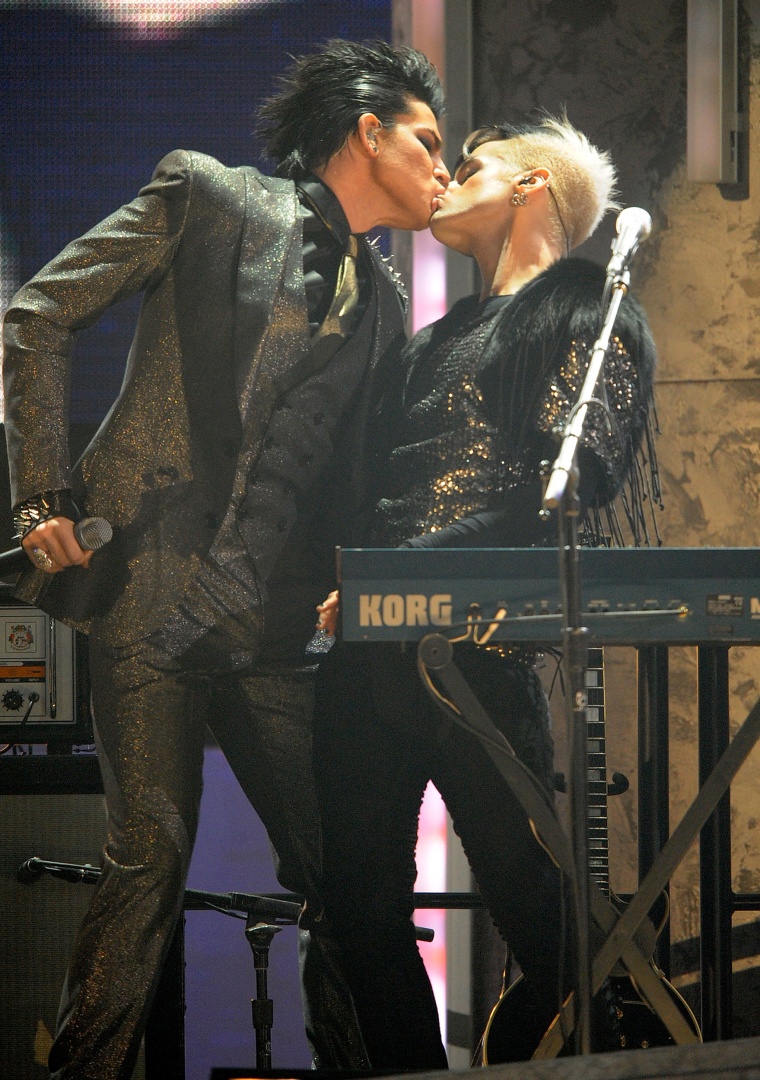 "I remember doing an interview shortly after the show and them blurring my mouth as they replayed the clip," he said. "But they showed Madonna and Britney Spears kissing (on the 2003 MTV Video Music Awards) without any censor. It was such a double standard."
More than a decade later, Lambert is gratified LGBTQ singers like Lil Nas X, Sam Smith and Kim Petras have launched successful careers of their own.
"No matter what size or gender or sexuality you are, there is space for you," he said. "If you're getting people talking, you're winning on some level."