/ Source: TODAY contributor
Is there nothing Al Roker will stop at to get ahead, and nothing he can't do? Until Tuesday, his friends, coworkers and TODAY co-hosts would have drawn the line at murder. But now, with the publication of his first novel, a whodunit titled "The Morning Show Murders," they're not so sure.
"We're not in the book, are we?" co-anchor Meredith Vieira asked when she, Matt Lauer and Ann Curry sat down to talk about the indefatigable Roker's latest venture.
"On the advice of my attorney, I say no," Roker laughed.
Art imitates lifeThe only character Roker admits is based on a recognizable TODAY star is his protagonist, Billy Blessing, who is not only a celebrity chef, bon vivant and restaurateur, but also hosts the nation's most popular network morning show, "Wake Up America!" Billy is jovial, liked by all, and a bundle of energy — much like someone millions of TODAY viewers know well.
"He's a chef. He's African-American, bald, a little stocky," Roker said of his fictional hero. "So I see Denzel Washington in the movie, obviously."
The central plot involves the fictional morning show's executive producer, Rudy Gallagher — an ornery womanizer who constantly butts heads with Billy. When Rudy is found poisoned in his home after a meal of coq au vin ordered from Billy's restaurant, suspicious eyes turn to Billy. From then on, it's a race against time — and around the world — as Billy Blessing goes sleuthing to clear his name.
We won't give away the ending, but chances are, it's a happy one: Billy is slated to star in a sequel — one that may involve a hit late-night show.
Renaissance manThe 55-year-old Roker is mainly known as TODAY's weatherman, but he's also a correspondent and host who is has shown an ability to excel at about anything: writing a New York Times best-selling non-fiction book, "Don't Make Me Stop This Car: Adventures in Fatherhood"; creating Al's Book Club to promote reading among kids; hosting his own Weather Channel show as well as co-hosting TODAY; interviewing newsmakers, and traveling the world reporting stories.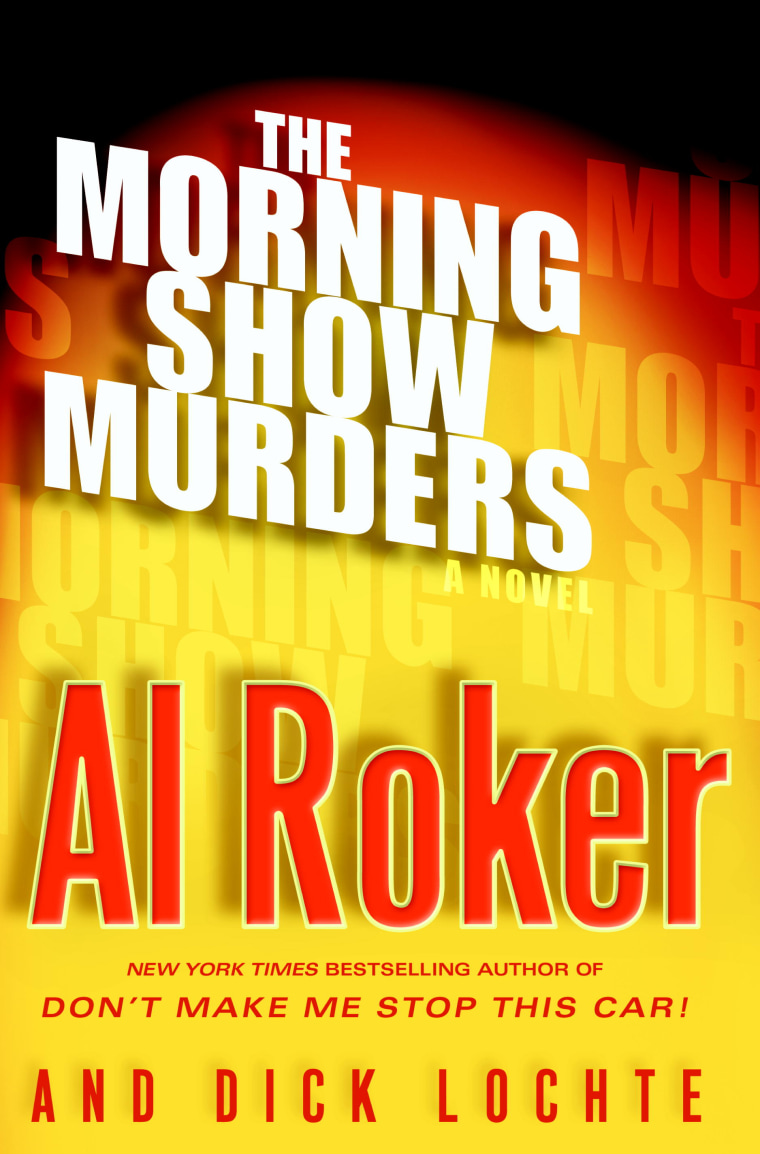 Lauer expressed wonder at how Roker managed to write a book on top of everything else he does. "You have three kids; I have three kids. You get up early in the morning; so do I," Lauer said. "Where do you find time to sit down and write this book?"
"I wrote a good part of it while I was in Beijing," Roker replied, referring to NBC and TODAY's coverage of the Olympic games there last year. "And then flying, hotel rooms, airline lounges —  making the most of my time."
But why a whodunit? It turns out Roker's mother is a big mystery fan and instilled a love of the genre in her son, who confesses to having been a somewhat nerdy kid who spent a lot of time in the library. His favorite writers include Walter Mosley, Harlan Coben and Janet Evanovich, all known for their crime fiction.
Collaborative processStill, Roker confessed, "I had not the first iota of an idea of how to write this." So he turned to crime author extraordinaire Al Lochte to help him. Unlike many celebrity authors who do not give their collaborators cover credit, Roker does not hide Lochte's contributions. He said Lochte helped on the whodunit parts, while Lochte says Roker injected all the zany characters and fun.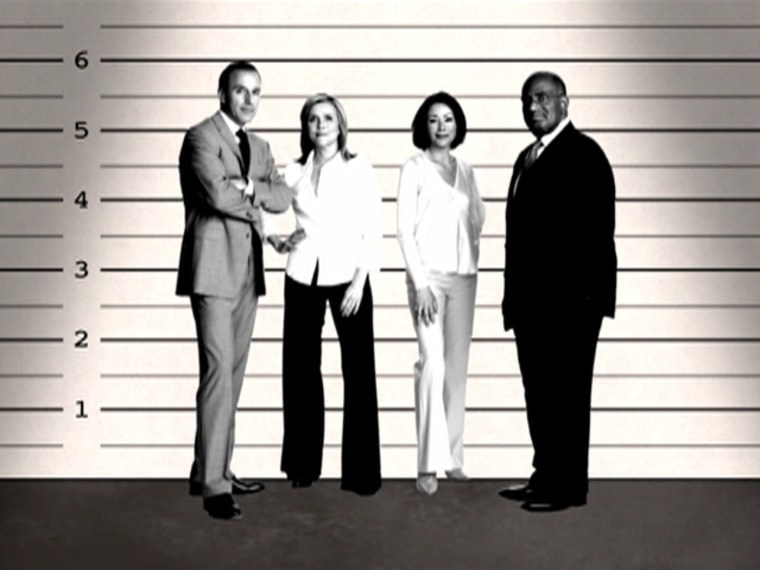 Evanovich, the best-selling author of the Stephanie Plum mysteries, was impressed enough with the results to contribute a jacket blurb that says: "Al Roker's first mystery thriller is a winner. Terrific plot, fast, funny, and full of action and adventure with even a touch of steamy romance. And I love his leading man, TV personality, restaurateur and amateur sleuth Billy Blessing.
"I think Stephanie Plum would love him, too," Evanovich added, "even with some of the misguided things he has to say about New Jersey."
The TODAY crew spoofed Roker's work with their own filmed murder mystery in which the victim — beaten to death with his own Emmy — was the show's own executive producer, Jim Bell. In the satirical mini-mystery, the culprit turned out to be Al himself.
But why would Al want to kill his own producer?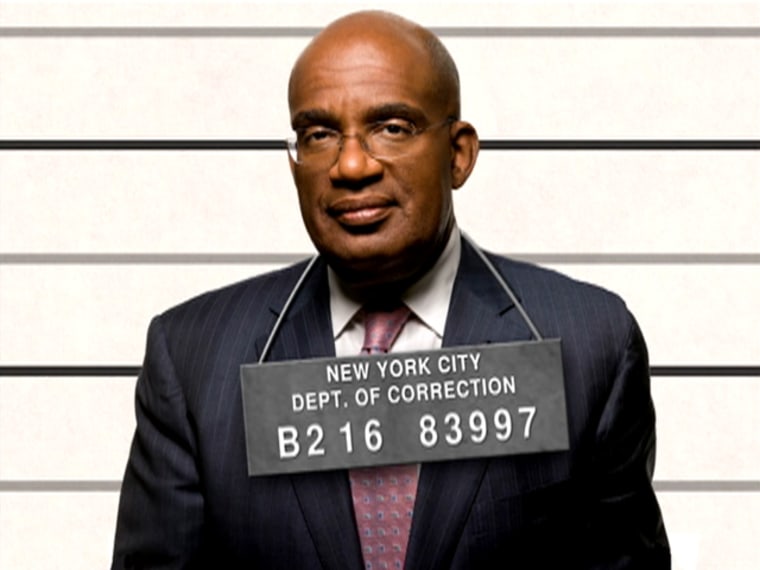 "Every day Jim Bell's cutting my time: 'I need a quick weather here, 30 seconds over here.' How much more can a man take?" Roker wailed as he confessed to the bogus homicide.But Bell got his revenge from the control room. First he treated viewers to a shot of Roker being blown off his feet while covering a hurricane. That he topped off that embarrassment by cueing up a shot of a younger Roker with something resembling hair.
Al laughed good-naturedly with the other TODAY hosts — but was that a glint of homicidal cunning in his eye?