Growing up with "Sesame Street" and "The Muppet Show," some of our earliest friends were good-hearted, sassy puppets: Miss Piggy, the Count, Cookie Monster, Grover and Gonzo.
But the people who powered the puppets ... well, we didn't give them quite as much love and attention.
That can all change now, thanks to a new documentary called "Muppet Guys Talking," which stars five of the original puppeteers behind some of those beloved household names: Jerry Nelson, Fran Brill, Dave Goelz, Bill Barretta and Frank Oz.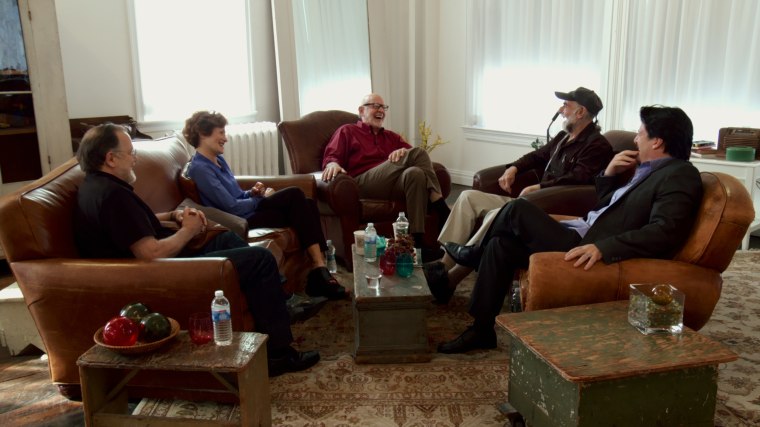 In the film, which is available to stream starting Friday, March 16, the old gang sits around and reminisces about working for Muppets creator Jim Henson, who died suddenly in 1990 at age 53. Plus, there's lots of great behind-the-scenes footage of them lending a hand (literally) to the puppets!
Of all those in the doc, Oz's name is probably the most familiar — he's the voice and the hand behind Grover, Cookie Monster, Piggy and Yoda from "Star Wars," among others. He left puppets a while back and is now a full-time director of films like "Dark Crystal" (1982), "Dirty Rotten Scoundrels" (1988), "In & Out" (1997) and now "Talking."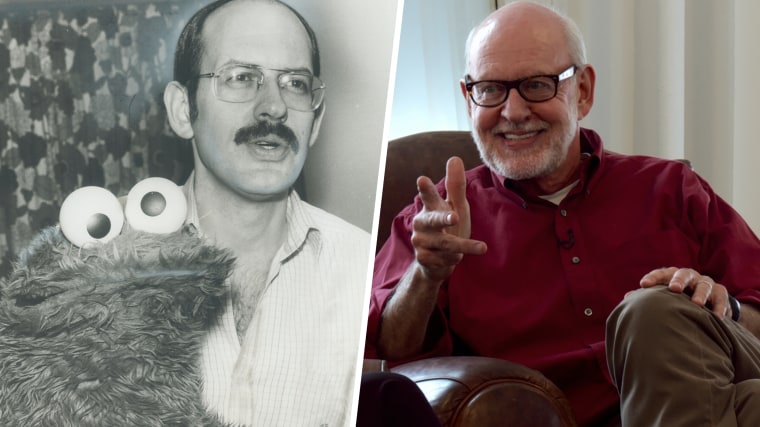 That means Oz has a perspective on a lifetime of "Sesame" and the Muppets no one else does. He shared seven fun, amazing tidbits with TODAY that you might never have known about your fuzzy friends ... and their handlers:
Every Muppet on camera required its own puppeteer, and some of the setups (as the doc shows) could be downright dangerous.
"Jim just wanted to do the impossible," said Oz. "We show some of the harder setups — under water, using an elevator, a campfire — in the film because they showed how incredibly hard we worked and how impossible it all was. All Jim cared about was quality. He'd do anything for the shot — anything."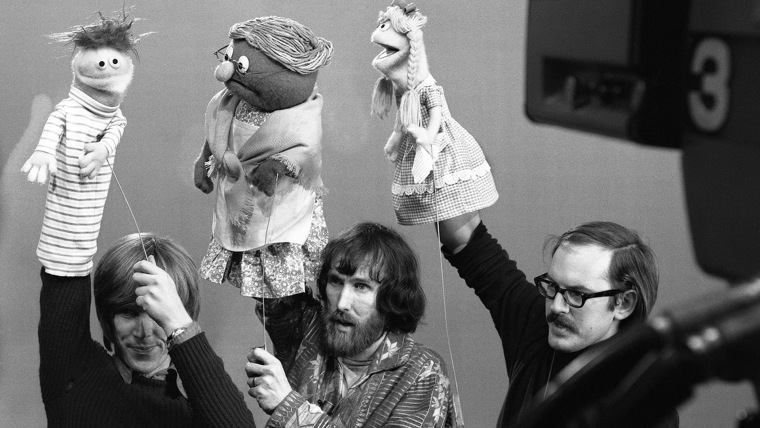 Oz's wife, Victoria Labalme, talked him into making "Talking."
"She thought there was real value in seeing how people could work together in a situation with no jealousy, no tension, everyone doing the best they could," he said. "She felt that was a valuable message to send around the world. She badgered me for a year."
The puppets were often expressions of their handlers' personalities.
"We'd pick parts of ourselves and put them into the puppets," Oz said. "Of all the characters I performed inside I'd say I'm closest to Grover and Fozzie (Bear). We all hide Grover inside ourselves — the pure parts of ourselves that we have to be careful to let out unless we know and trust someone. I see parts of them in me all through 'Talking': Bert who is boring, Fozzie trying to make people laugh."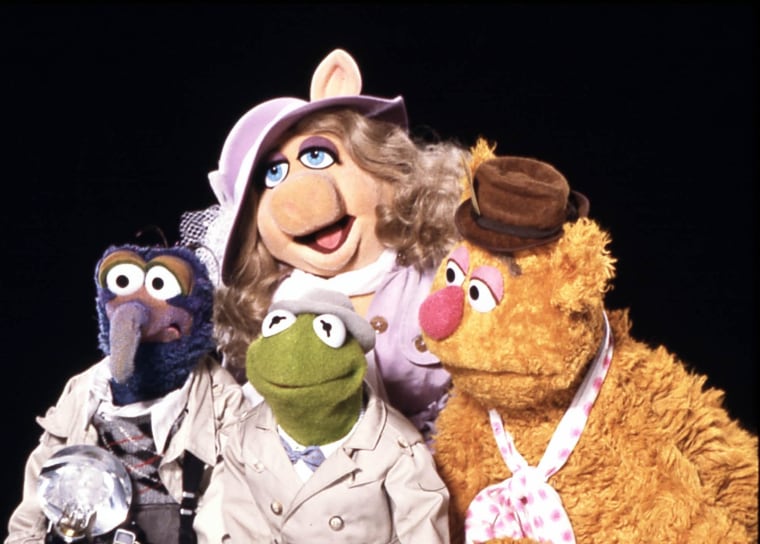 Speaking of Bert and Ernie … it turns out they really are just good friends.
"It confuses me that (people have speculated they were a gay couple)," he said. "Nobody asks if Abbott and Costello were gay, if Laurel and Hardy were gay. They don't ask if the Three Tenors are a threesome! I guess people want it to be true because they think it's funny."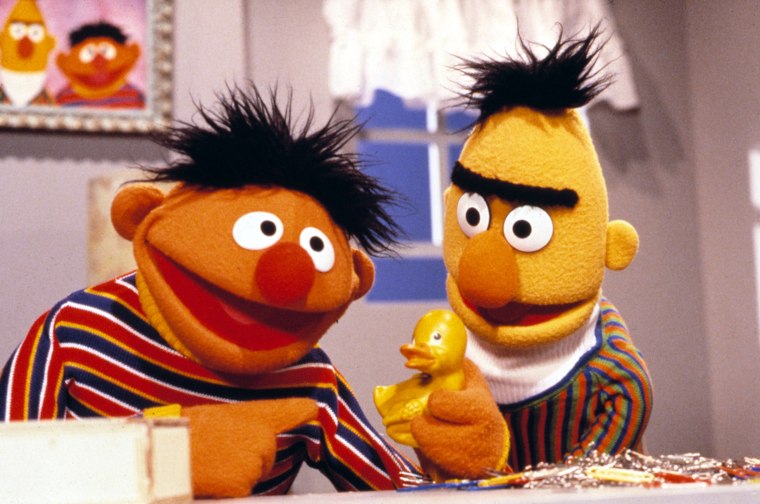 Oz and the late Jim Henson were also close friends, and Oz still thinks of him frequently.
"I dream about him," he said. "The hardest thing about losing him was just losing him. After a take we'd look at each other and without talking we'd know what had to be done in the next take. Those things just occur without knowing why, and they're beautiful that way."
People continue to respond to the Muppets for reasons that are mysterious even to Oz.
"All I know is in some form, in some way, these characters touch people," he says. "There's a recognition that's transcendent and recognizable because we are all different — and they are different but yet inclusive."
Primarily known as the genius behind such characters as Kermit the Frog, Big Bird and Oscar the Grouch, Jim Henson was a creative genius and a true American original. Brian Jay Jones' new book, "Jim Henson: The Biography," (Ballantine Books) takes an in-depth look at the extraordinary life of the "gentle dreamer" whose imagination touched the world.
"Muppet Guys Talking" is now available exclusively for purchase and streaming at MuppetGuysTalking.com.
Follow Randee Dawn on Twitter.