Lisa Jakub may not be a household name, and she's fine with that. An actress who was whisked into the Hollywood whirl at age 4 after being discovered at a farmers' market, she spent many of her formative years in front of the camera in dozens of movies and TV shows, including 1991's "Rambling Rose" and 1993's "Mrs. Doubtfire."
Then she walked away. "I think I had my midlife crisis at 22," she told TODAY.com about quitting the business.
But before she packed it all up and retreated into a life more ordinary, Jakub (now a 36-year-old writer whose first book, "You Look Like That Girl" is out later this year) had some incredible experiences — including working with the late Robin Williams on "Mrs. Doubtfire."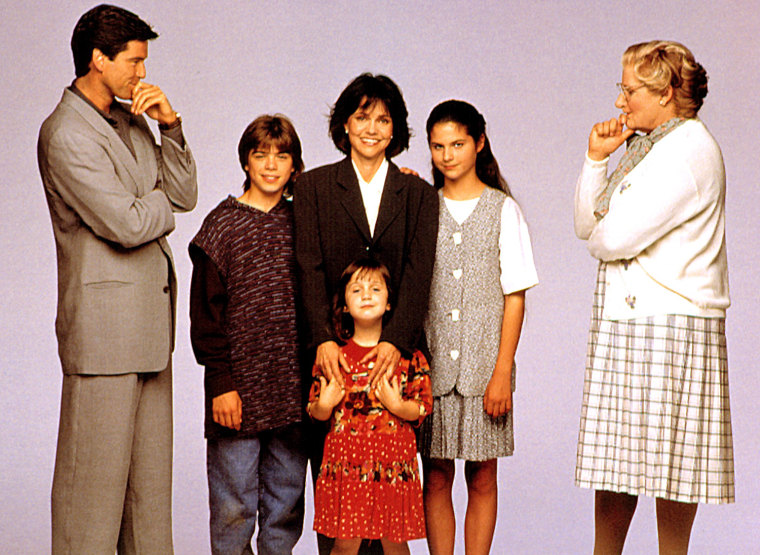 "I'm just about at the place where I don't cry every time I talk about him," she said. Now a grown woman, married with a dog and forging her own path, Jakub can look back and remember fondly what she learned from Williams — who was always more than just a wild and funny guy. Here are four things Jakub took away from their brief time together:
1. Williams always had her back.Excessive absences from her Toronto-area school (for work) led to Jakub being considered a disruption and got the 14-year-old expelled while she was making "Doubtfire." "I was upset and Robin asked me about it," she recalled. "The next day he showed up at my trailer with a letter he'd written to the principal asking him to reconsider and let me come back to high school. In an industry where people are only in it for themselves, Robin was not like that. Robin had my back and that will always be precious to me."
So did his plea on her behalf work? "The school framed the letter, hung it in the main office and did not ask me to come back," she laughed.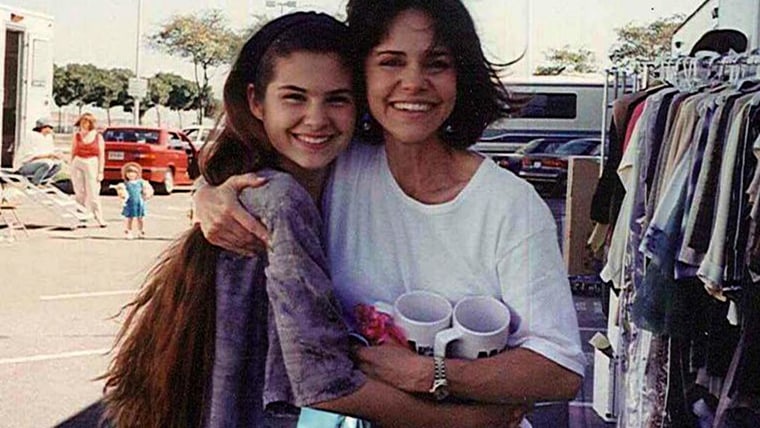 2. Williams used his own experiences with drugs to pass on a warning."I remember thinking that was so impressive, that he was so honest and he was making himself so vulnerable and that was so brave to me, that he was able to talk to us about these things in an attempt to save us from making the same mistakes," she said.
3. Williams helped hone Jakub's improv — and indirectly, her life — skills.Jakub was a good little actress, showing up with her lines memorized and ready to deliver, but "Robin would go off onto one of his brilliant tangents and I would stand there looking panicked," she said. "I learned pretty quickly that wasn't going to work and I needed to go with the flow and not just wait for my turn to talk. Those things are helpful for an actor and in real life — you can assume you know exactly how it's always going to go, and you find that's not what always happens."
4. Williams showed by example that being shy isn't a character flaw."A lot of people asked if it was exhausting to be around him, because he's 'on' all the time, and that was not true at all," she said. "He was a little shy. As a massive introvert, I found that so reassuring, that it was OK to be a little quiet and just listen sometimes."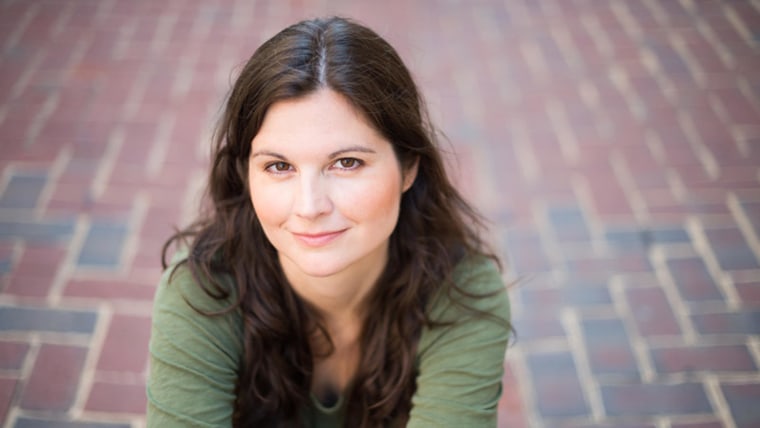 Williams wasn't the only actor who offered wisdom to the young actress; she also worked alongside Robert Duvall in "Rambling Rose" and recalled how they would have long chats while sitting on the porch of the house that had been build for the film.
"It really was an unusual experience for an 11-year-old to think someone was really interested in what you had to say, and Bobby was always so interested," she said. "He'd say, 'You might forget all of this, but if you remember only one thing, remember this: It's only a movie.'
"That stuck with me when I wanted to leave LA and do something new," says Jakub. "It's only a movie. This is not as epic as it sometimes feels."
"You Look Like That Girl: A Child Actor Stops Pretending and Finally Grows Up" comes out June 15.