Power tools. A nice cuppa tea. Would that be enough to clue you in as to who was TODAY's special mystery guest Tuesday?
Turned out it was enough for Al Roker, who was delighted to see Mr. T walk out onto the set during the show!
Mr. T, that lovable Mohawked icon best known for his appearances in "The A-Team" and "Rocky III," was happy to sit down with Roker, Tamron Hall, Willie Geist and Natalie Morales to talk about his DIY Network series "I Pity the Tool," a home-improvement show whose title plays on T's iconic line "I pity the fool."
T said he was interested in doing the series for a specific reason: "They were going to be helping veterans and other people in Chicago ... who needed some help. So I'm saying we're going to do some good in the neighborhood."
But Mr. T was also apologetic during his visit, telling Roker he was sorry he missed the moment when the TODAY anchor and weatherman dressed up as him for Halloween: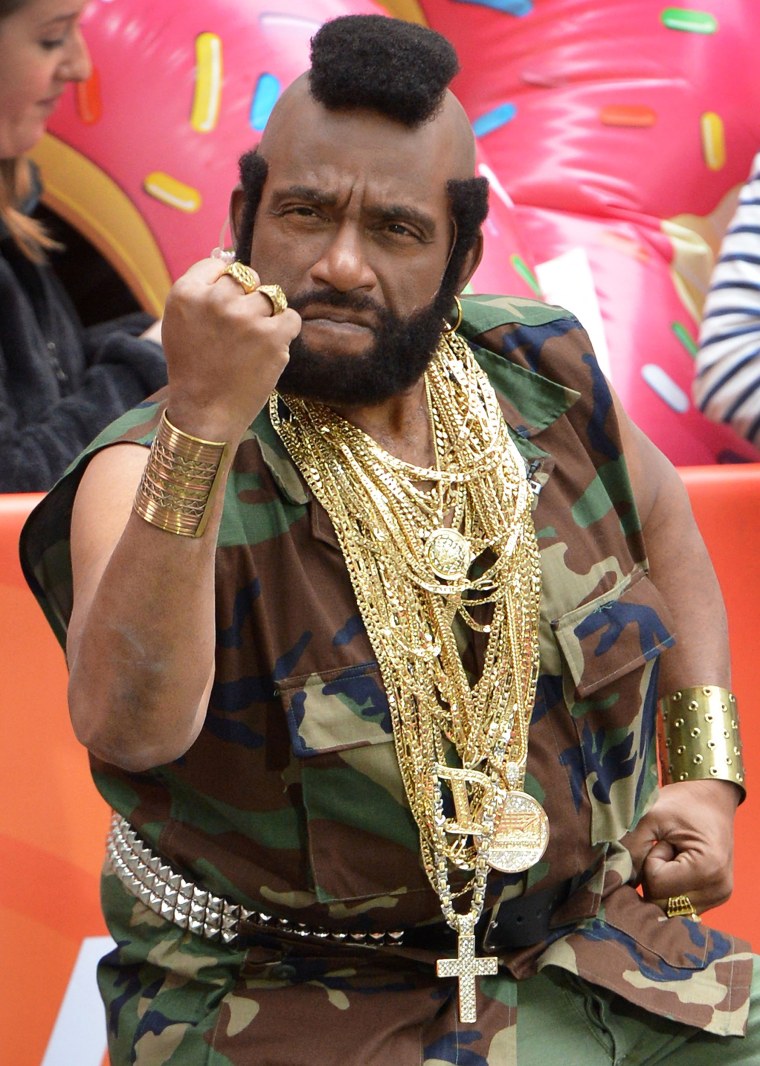 Mr. T loves all of his fans, says he doesn't mind being recognized on the streets and he's happy to offer words of wisdom to kids. "I'm a tough guy, but I'm an old-fashioned mama's boy," he said. "I'm not special; I'm not an angel."
"You are special," Hall argued.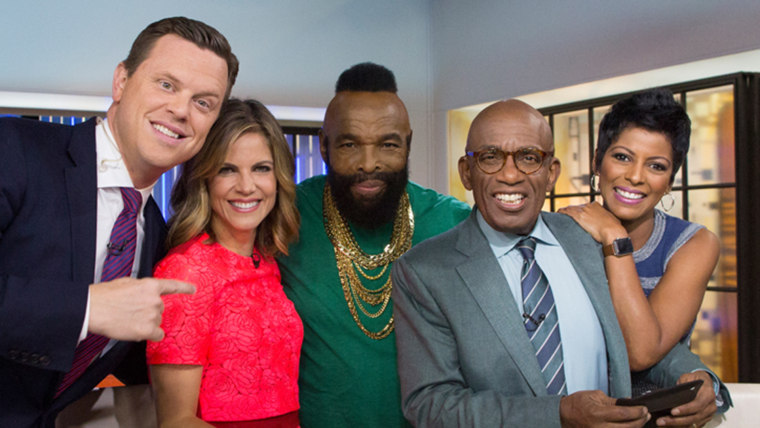 But what Morales wanted to know was he keeps his timeless look, and Mr. T had a classic answer.
"It's God," he said. "God and makeup."
Amen!
Watch "I Pity the Tool" on the DIY Network.