Jeremy Piven is a man of range: Not only can he convincingly play the dapper expat American in Masterpiece's "Mr. Selfridge," but he's recently reprised his role as a man who lives on his "lowest level," the scheming Ari Gold in the upcoming "Entourage" movie.
He told Matt Lauer on TODAY Thursday, it's a return that he didn't have to be talked into.
"I did not have to be convinced in any way, shape or form," he said. "After being over in England and playing opposite the best actors in the world ..."
"You wanted to get back to the guys at 'Entourage'?" quipped Lauer.
"Well done, sir, well done," laughed Piven. "I figured that I could raise my game, and that's why I went over there. It's like anything else, when you play tennis with someone that's better than you, your game is raised."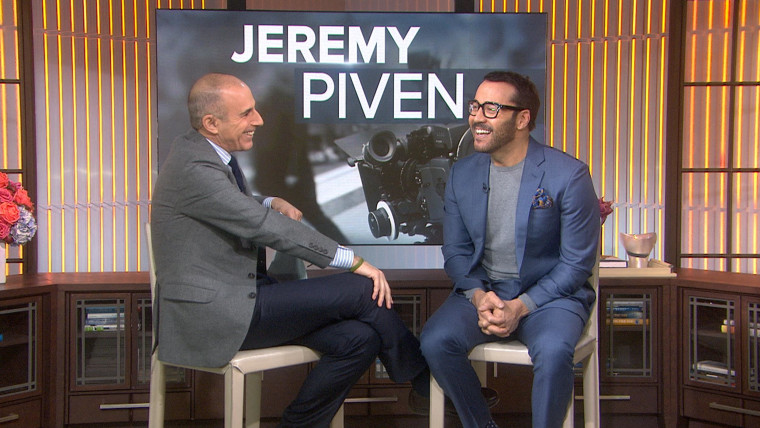 Gold is a character who has fascinated fans for years, he noted. "Ari exists as a human being on his lowest level. All of us operating on our lowest level are reactive and crazy and overly emotionally invested, and that's the space that Ari lives in. And yet people love to watch it. I guess people love to watch men behaving badly."
Piven wasn't exactly behaving badly when he returned later in the show, but he was a little cheeky.
"Entourage" filmed some of its scenes on the Golden Globes red carpet in January, and it seems that Al Roker did a little on-camera improvisation that might appear in the movie.
"I haven't seen the final cut, so we don't know," said Piven. "But listen ... if you slip me a little something, we could make this happen."
"You're talking about money, right?" asked Roker.
Joked Piven, "If Al slips me something, everybody wins."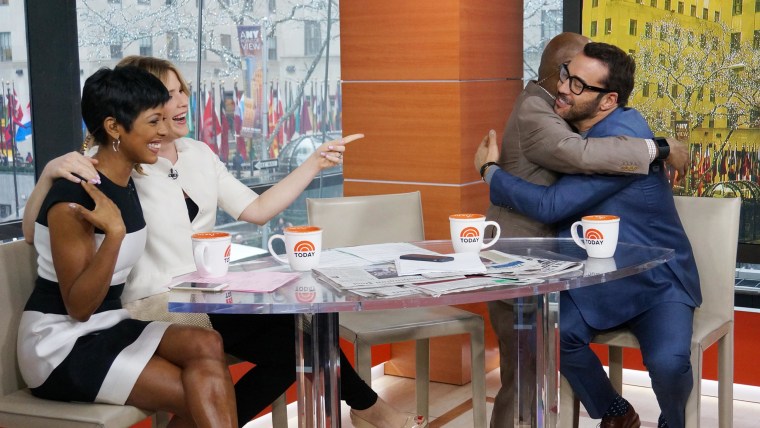 At which point Roker got up and gave Piven a great big hug. Ah, bromance!
"Entourage" is in theaters on June 5; "Mr. Selfridge" returns to PBS Masterpiece Sunday, March 29.