Of all the superhero roles Chris Pratt has taken on, playing Mario in "The Super Mario Bros. Movie" might be his favorite.
When he saw the final version come to life for the first time, he got "emotional," both as an actor and as a fan, he tells TODAY.com.
"You don't always know what these movies are going to look like, certainly in animation," Pratt says. "You lend your voice over the course of a couple of years, and then you sit back and you watch the movie."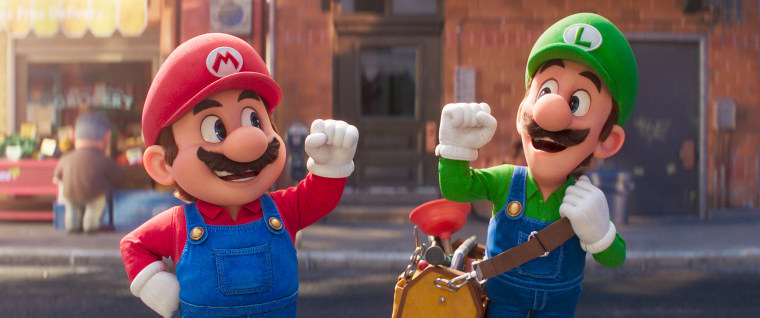 "It was really beautiful," he continues. "Not just because we all worked so hard on it, but also it was just gratifying to know that we had made something really extraordinary."
While criticism ensued over Pratt's casting and how he "updated" the character's voice by omitting the signature high-pitched Italian accent, the actor reveals that he's always loved the video games.
"The music, the sound, the voices — that's the tiles in the mosaic of my childhood," Pratt said on TODAY March 31. "We honor the legacy with this movie."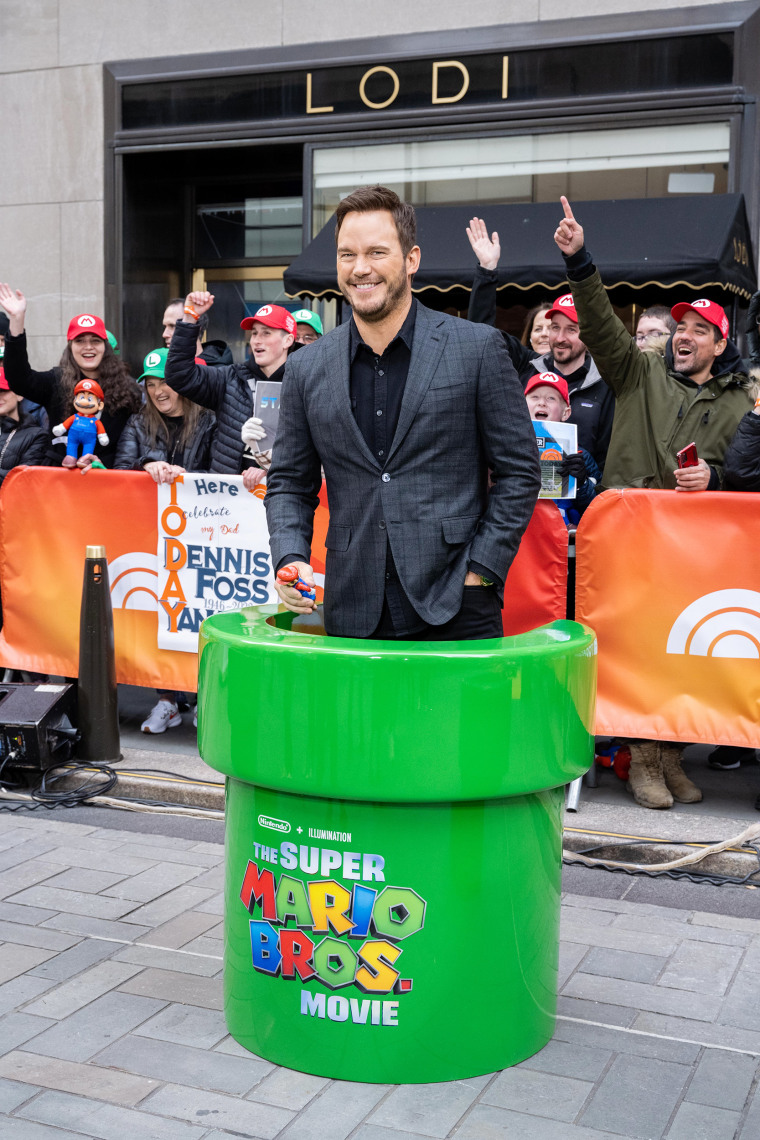 Compared to his other superhero roles, the actor shared that while he maybe spent 15 hours of his childhood rewatching "Jurassic Park," he played Mario games for "probably a thousand hours," if not more.
Fittingly, when Pratt would play the game with his siblings, he often chose Mario as his character.
"But once we got into Mario Kart later on, Nintendo 64, you could choose different characters, switch it up," Pratt tells TODAY.com.
Now, Pratt has a new game-playing partner in his 10-year-old son, Jack. Together, he says they often play Super Smash Bros., a Nintendo fighting game starring the Mario brothers and the rest of their crew.
As for who is most likely to win?
"He is — he has more time to practice," Pratt says.
Pratt shares Jack with his ex-wife, Anna Faris. Pratt also has two daughters with wife Katherine Schwarzenegger Pratt: Lyla, 2, and Eloise, who turns 1 in May.
Pratt is no stranger to starring as franchise superheroes, with lead roles in "Jurassic World" and "Guardians of the Galaxy." Jack especially loved his role as Emmet, a construction worker turned adventure hero, in "The Lego Movie" series, Pratt says.
But "The Super Mario Bros. Movie" might be Jack's favorite hero role taken up by his dad yet, he says.
"He loved the movie, he was thrilled with it," Pratt says.
When Pratt rewatched the film — this time alongside his son — he was mostly focused on gauging Jack's reactions. He says he also looked out for the hidden references meant for the game's super fans.
"I wasn't so swept up in the story and focused more on the Easter eggs and some of the bits of nostalgia from the video games," Pratt says.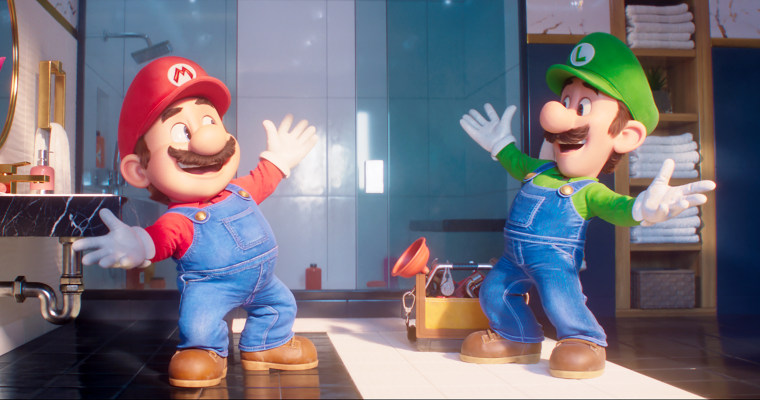 While the animated film may appeal to younger audiences, Pratt promises there are lessons for both kids and adults to leave the theater with. For example: perseverance.
"I think that Mario is someone who doesn't know how to quit, and oftentimes that's a pejorative," Pratt says. "And in fact, that's a very good thing, to never give up.
"The Super Mario Bros. Movie" premieres in theaters April 5.
("The Super Mario Bros. Movie" is a Universal Pictures film. Universal Pictures is owned by TODAY.com's parent company, NBCUniversal.)